Netflix Announces New Films From Spike Lee & the Obamas
Premiering this 2020.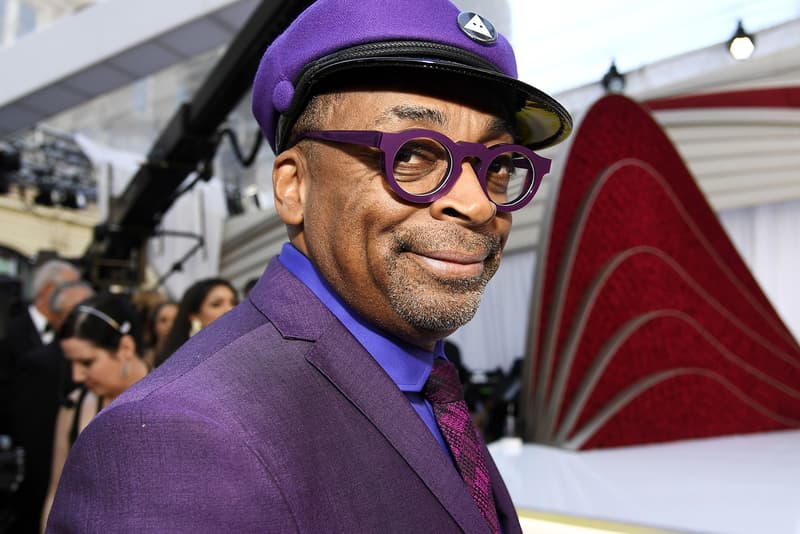 Netflix is ushering in the new year with some big names. The streaming giant revealed two new projects involving veteran filmmaker Spike Lee and former President and First Lady Barack and Michelle Obama, entitled Da 5 Bloods and Crip Camp respectively.
Following Netflix and the Obamas' partnership announcement in 2018, Crip Camp marks the collaboration's first release. Directed by Nicole Newnham and Jim LeBrecht, and executive produced by the Obamas, Crip Camp is set in the late '60s and early '70s, focusing on a revolution that occurs during a summer camp for disabled teenagers, setting the stage for the future of the disability rights movement.
Meanwhile, Lee's forthcoming Netflix joint Da 5 Bloods "follows four African American vets who return to Vietnam, searching for the remains of their fallen squad leader and the promise of buried treasure." Chadwick Boseman, Paul Walter Hauser, Norm Lewis, Delroy Lindo, and Jonathan Majors will star in the war drama epic.
Other big productions scheduled to premiere this 2020 include David Fincher's (Fight Club, House of Cards, Mindhunter) Mink, Eurovision starring Will Ferrell, and Rachel McAdams and Tyler Perry's thriller, A Fall From Grace.
Elsewhere in entertainment, Todd Phillips and Joaquin Phoenix are open to doing a Joker sequel.
Another year of movies is ahead of us! We've mentioned a lot of these films already, but here's a handy list of all the films coming to Netflix this year…so far. (thread)

— Netflix Film (@NetflixFilm) January 3, 2020
DA 5 BLOODS: The latest Spike Lee joint follows four African American vets who return to Vietnam, searching for the remains of their fallen squad leader and the promise of buried treasure. Chadwick Boseman, Paul Walter Hauser, Norm Lewis, Delroy Lindo, and Jonathan Majors star.

— Netflix Film (@NetflixFilm) January 3, 2020
CRIP CAMP: Down the road from Woodstock in the 70s, a revolution blossomed at a ramshackle summer camp for teens with disabilities, transforming their lives & igniting a movement. Directed by Nicole Newnham & Jim LeBrecht, exec produced by President Barack Obama & Michelle Obama.

— Netflix Film (@NetflixFilm) January 3, 2020