Shawn Stussy Files New Clothing Logo Trademark
Is this the return of S/DOUBLE?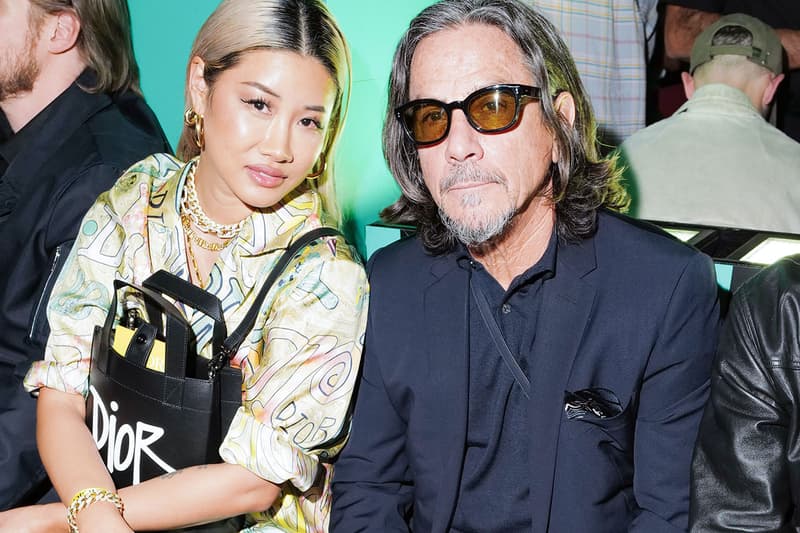 After partnering with Dior for its Pre-Fall 2020 collection, it'd be justified for Shawn Stussy to retire from the fashion industry, like Stussy did when he left his now-iconic eponymous brand in 1996. However, it appears that the Stüssy founder may be dipping back into the game, according to a recent trademark application.
Viewable when doing a Basic Word Mark Search for "Shawn" on the United States Patent and Trademark Office's site, Stussy filed an application on December 3, 2019 — one day after his Dior collaboration was announced — to trademark a new logo. "SHAWN" in "a stylized font," according to the application, is executed in his signature swirling script. Stussy is seeking a "Goods and Services" application for the exclusive use of his new logo on clothing, jewelry, leather goods and a variety of useful wares that include "Nautical … apparatus and instruments" like diving suits (appropriate for the longtime surfer's beachside lifestyle) and various other peripheral items.
"If I'm going to come out for a last hurrah, why not with Dior," Stussy told WWD when the Dior collaboration was announced, implying that his partnership with Kim Jones would be his final fashion endeavor. "I have zero interest in going and printing some $40 USD T-shirts, but to do this was really an eye opener." The newly-discovered trademark suggests that the artist is exploring his options, however, as Stussy submitted the application through his S/DOUBLE corporation.
S/DOUBLE was a short-lived clothing brand that was developed by Stussy and a team of Japanese creatives in the late 2000s and officially launched in 2010, rolling out high-end casualwear inspired by Stussy's Californian tastes until 2016, though the final lookbook was published in 2014. S/DOUBLE offered an expansive in-house line that included sturdy Vibram-soled work shoes and accessories. also collaborated with heavyweight Japanese imprints like NEIGHBORHOOD, PORTER Yoshida and Loopwheeler.
Considering the price of Stussy's collaborative Dior goods — which includes $2,000 USD Air Jordans and $1,100 USD B23 sneakers — the accessibility of S/DOUBLE would provide an appealing entry point for those seeking an authentic Shawn Stussy experience.
Days before 2020 began, Stussy reminisced about S/DOUBLE on Instagram, describing the line as "a fun interlude." Naturally, Stussy didn't hint at his plans for the future, which may or may not see this trademark application come into play.