Shaq Honors Kobe Bryant on His Podcast, Talks Rivalry and Friendship
"Our relationship was that of brothers."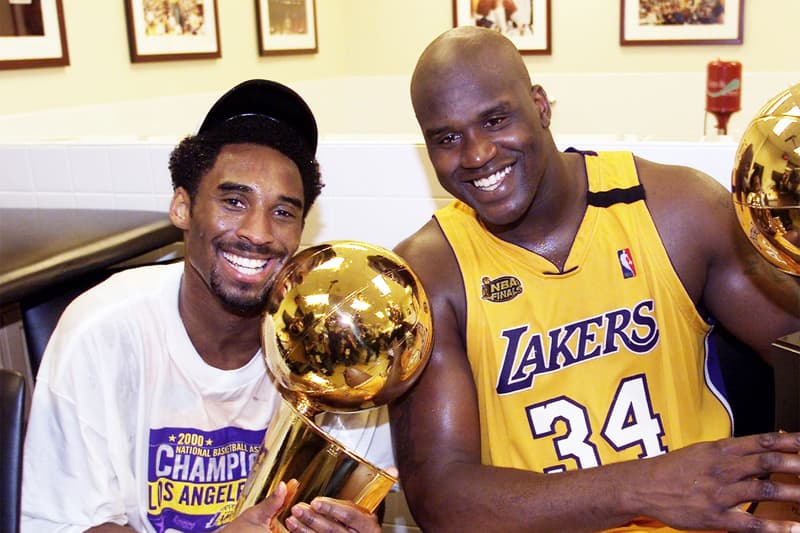 The world continues to mourn the tragic loss of NBA all-time great Kobe Bryant, his 13-year-old daughter, Gianna Maria Onore and seven others killed in helicopter crash Sunday afternoon. Kobe spent eight seasons of his illustrious 20-year NBA career alongside fellow all-timer Shaquille O'Neal forming one of the most dominant duos that professional basketball has ever seen. They won the NBA's last three-peat title run together from 2000-2002. After giving his condolences through social media along with countless other celebrities, Shaq dedicated an entire episode of his The Big Podcast with Shaq to his former teammate.
"I'm sick. I'm just getting over the death of my sister," Shaq opened up the podcast with. He lost his sister Ayesha Harrison-Jex earlier this year to cancer. "You guys told me the other day when I came in that I looked like I needed some rest. And I haven't been sleeping after Ayesha's death because you know, not thinking about just the good times but thinking about the times I could have did something, or I could've said something, or could've did something different, or could've loved her more or could've showed her more support. And the same thing hit when I found out this news."
Kobe was so much more than an athlete, he was a family man. That was what we had most in common. I would hug his children like they were my own and he would embrace my kids like they were his. His baby girl Gigi was born on the same day as my youngest daughter Me'Arah. pic.twitter.com/BHBPN5Wq8V

— SHAQ (@SHAQ) January 26, 2020
"Our relationship was that of brothers. We are brothers," O'Neal continued. "When I saw Kobe and his daughters, loved them. When he saw my kids, loved them. If you looked at my kids' Instagram… he talked to [Shareef O'Neal] yesterday morning. So all the stuff that is documented between us, it was never a dislike, it's just, listen, this is what brothers do. I have a younger brother, we fight all the time but guess what? I love him."
When asked if he had any regrets in regards to his quarter-century relationship with Bryant, Shaq stated, "I wish I would've communicated more. But again, that's just how we are." He also added later, "I just wish I could've talked to him like before. That's it. Everything that happened, happened. A lot of people like to look at the negative side but as a Laker fan, the plan worked out perfectly. We won three in a row."
Stream The Big Podcast with Shaq: Kobe episode to listen to the full one-hour exclusive. So far, there's been over 2 million signatures for a Change.org petition to change the NBA logo to feature Kobe Bryant's silhouette. Earlier today, Puerto Rican rapper and Reggaeton star Bad Bunny released his own tribute to Kobe Bryant with his "6 Rings" track.