Midnight Studios' Shane Gonzales Teases First Collection With BOY London
To be shown in Paris and Milan later this month.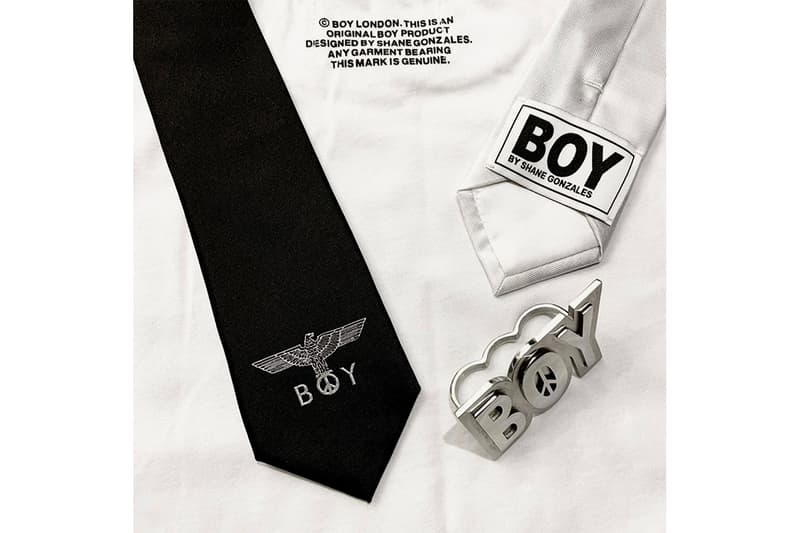 Midnight Studios founder and designer Shane Gonzales is continuing to unleash the energy for 2020. After unveiling a collaboration with Aphex Twin's Art Director, Paul Nicholson, Gonzales has now shared that he has designed a collection for BOY London.
"Been holding on to this for a while, but I'm proud to finally announce this! Shane Gonzales for Boy London," the designer shared via Instagram. "Stephane Raynor helped revolutionize youth culture as early as 1976 & I hope to achieve the same thing. Collection 001 showing in Paris & Milan this month. Details coming soon."
Sharing various teasers of the range, Gonzales revealed a unique logo. Rather than opting for the normative BOY London Eagle logo, the designer has opted to make the O in "BOY" a peace sign, further teasing "BOY By Shane Gonzales" ties, a silver knuckle ring, a T-shirt, and a hat.
Take a look at a variety of pieces from Shane Gonzales' first collection with BOY London below.
For more fashion news, Raf Simons and Eastpak have unveiled their 10th collaboration for SS20.