Neymar Jr. on Football's Current State of Fashion & Being a Replay Ambassador
We caught up briefly with the footy star to chat about the PSG x Replay collection.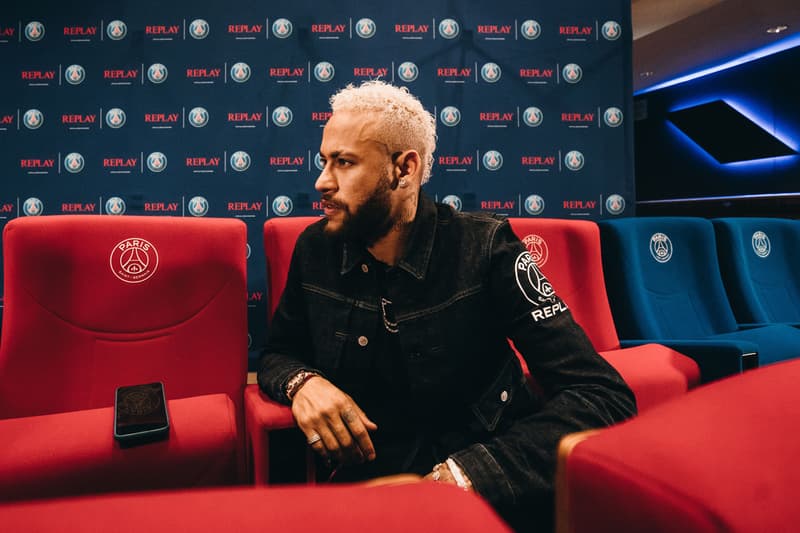 1 of 3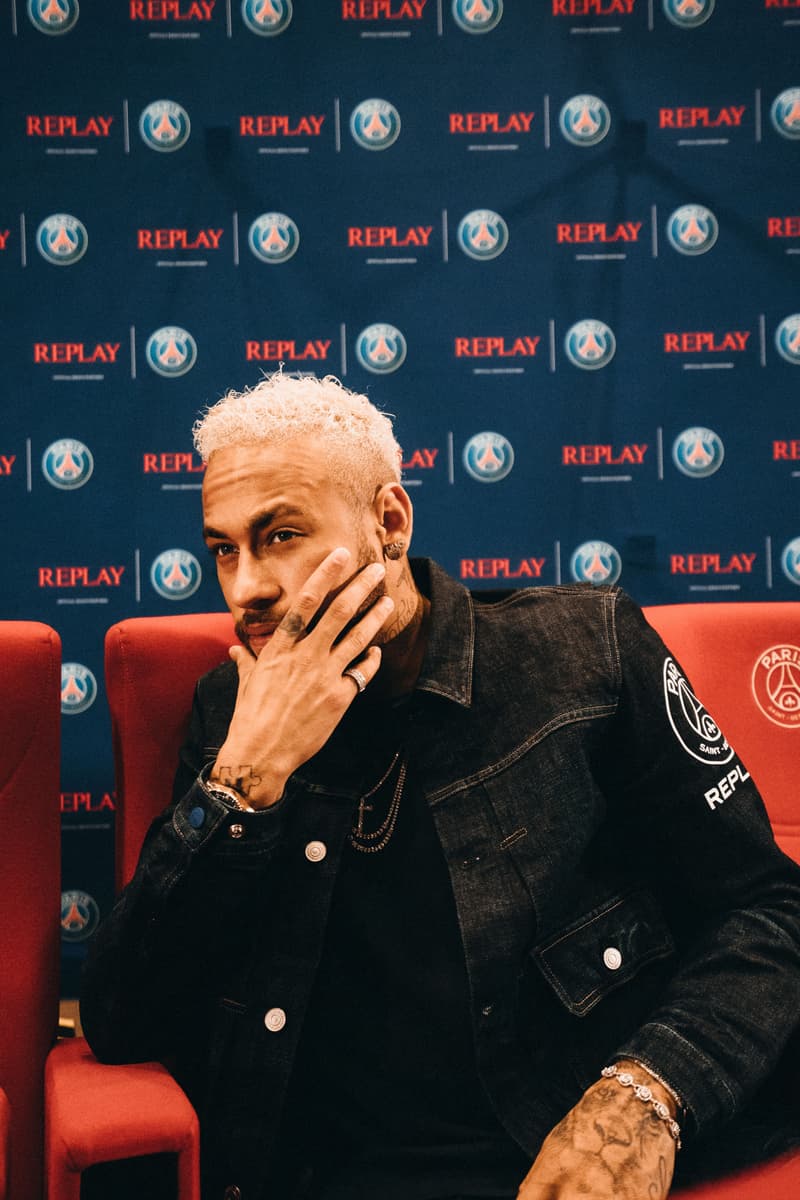 2 of 3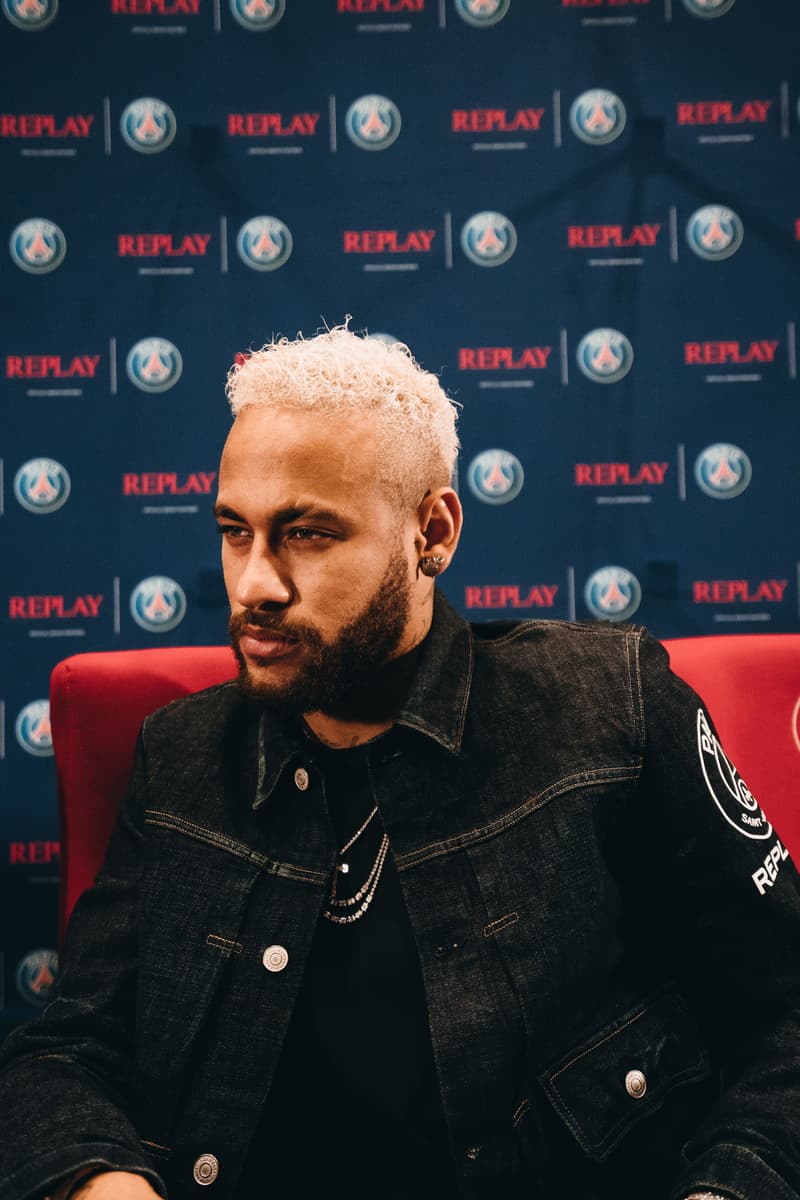 3 of 3
In November 2019 legendary French football club Paris Saint-Germain announced its official partnership with Italy's Replay Denim, once again reinforcing their position as the kings of collaboration. For the next four seasons, Replay will act as the club's "Official Denim Partner," a deal that is reportedly worth €1.5 million EUR (approximately $1.65 million USD).
The new partnership will not only mean the PSG squad will be dressed in Replay jeans, but will also see both Replay and PSG working together to develop and produce exclusive premium capsule collections, including one capsule set to release this June. The workwear-inspired collaborative collection is comprised of 11 items, which all encompass Replay's premium branding and PSG's sophisticated style, and feature a pared-back version of the club's crest alongside Replay branding. Included in the range are two pairs of jeans — one in stretch denim, and the other part of Replay's Hyperflex Bio line, made with biological cotton and recycled polyester and both available in three washes — three indigo shirts, three denim jackets and one boxy denim trench coat in a smoky blue hue.
To celebrate the inaugural Replay x Paris Saint-Germain collection reveal, a special launch event was hosted at PSG's famed Parc des Princes stadium earlier this month. Amongst the crowd of guests included models and famous faces such as Joan Small, Lorena Rae, Shanina Shaik, Baptiste Giabiconi, and Chiara Biasi. But of course the man of the hour was Brazilian superstar and PSG striker Neymar Jr., who has been acting as Replay brand ambassador since he was crowned the title in 2015. HYPEBEAST France was also in attendance and was able to get a quick chat in with the 27-year-old Paris Saint-Germain striker as he relaxed at the So/Bar lounge. There he opened up about his role as Replay ambassador, his favorite fashion moments in the world of football, and his growing appreciation of stylish footballers.
On Fashion and Football Players
"I'm so proud to be an ambassador for Replay. We have a great affinity, we've been working together for years now and I'm very happy. Happy with everything that's happened for them, and also for me. I just hope it can last for a few more years," Neymar shares smiling. The footballer is unsurprisingly dressed from head-to-toe in the new capsule. "I like the way they work. I like how they are with athletes, as if it were some sort of a team, how we work together; for me this is most important thing. So as I said, I'm very happy to have been here for so many years."
In more recent years, fashion has become almost synonymous with football, seeing as football players are becoming more inclined than ever before to wear luxury brands, also evidenced by the many photos posted on their various social media networks. Fashion and style off the field have, over time, become very important factors for Neymar and his peers. At the same time players themselves have also become muses and ambassadors for brands all over the world. "Nowadays, it's seen well because all the players like to dress up, be trendy, and follow what's in fashion. So I think bringing fashion back into football these days is very relevant," confirms the Brazilian. "The two worlds are completely compatible." This is something that resonates well with Neymar, considering he currently resides in Paris, one of the fashion capitals of the world.
"Neymar Is More Than an Ambassador"
"I've always heard good things about Paris, about the glamor of the city… especially with Fashion Week, one of the most famous Fashion Weeks in the world. It's something I felt when I first came here," Neymar shares, which could also explain the stylistic madness that Neymar likes to offer week after week with his bold hairstyle choices alone. He continues to explain his "alegre e ousado" style and how it translates on the field. "My style must be cheerful and daring," he admits before showing a little confidence. "Before, I didn't have a beard, I had a contract that prevented me from growing it. Now I can, and I feel good about that, as I wanted to change a little. But I don't know how long I can keep doing it," he states laughing.
Replay's CEO Matteo Sinigaglia was also in attendance. Over the years Sinigaglia has become a close friend of Neymar's and with PSG itself. With such a big star tasked as the brand's ambassador, he hopes Neymar can help propel Replay to new heights. "Neymar is more than an ambassador, he's a friend. He represents a lot, and he has a gift for affecting people positively. We have a liability with the world of football, so when the opportunity to work with PSG presented itself, we didn't hesitate. Paris is a fantastic club, with fantastic people. It was a natural attraction. And also, Paris is one of the most important cities in the world in terms of fashion," says Sinigaglia, who specifies that his is ambition is to make Replay "the best denim brand in the world." And how fitting that one of the best football players in the world will help him achieve this goal.
The Paris Saint-Germain x Replay capsule is set to drop in June and will be available through both Replay's website as well as through PSG's online store.