Raindrops Transform Into Flowers in nendo's Moving Installation at Le Bon Marché
Ordinary phenomena becomes a poetic experience.
Japanese design studio nendo was selected to present its latest exhibition, entitled "ame nochi hana," or "rain flowers," at Le Bon Marché in Paris. The studio was given only one instruction: the creation must align with the store's beginning of the year "white sale" color theme. Two other installations, entitled uncover skies and rain bottle, accompany the largest ame nochi hana presentation.
Set within the atrium of Le Bon Marché's Rive Gauche, 3D-printed raindrops transform into blooming flowers. The moving installation is imbued with founder of nendo Oki Sato's minimalist style, creating an experience that is both grandiose and meditative. "I thought it was a wonderful story how people would buy white things for their everyday lives – sheets, towels, plates – in order to refresh their spirit, their feelings and their emotions at the start of the new year," Sato explains. "That became the starting point for our project."
1 of 4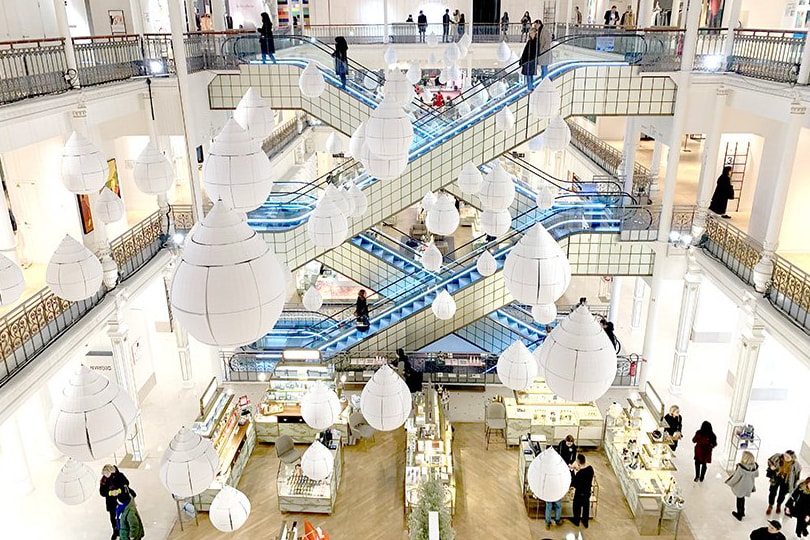 2 of 4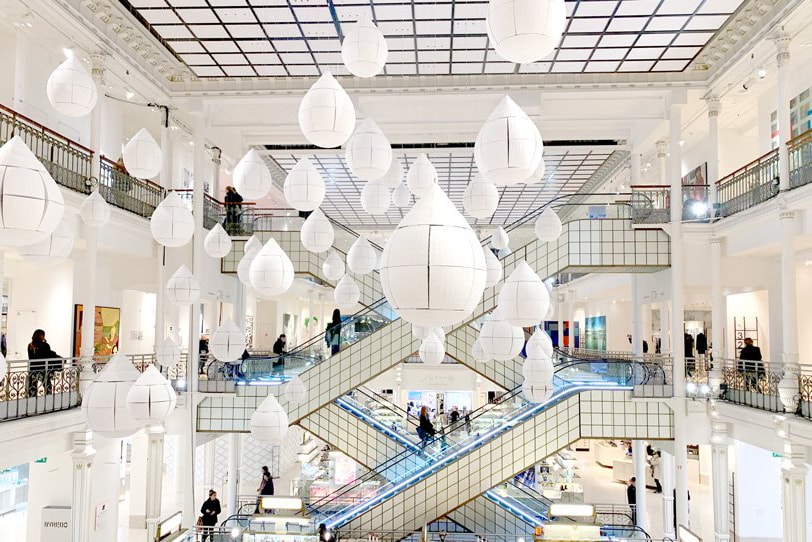 3 of 4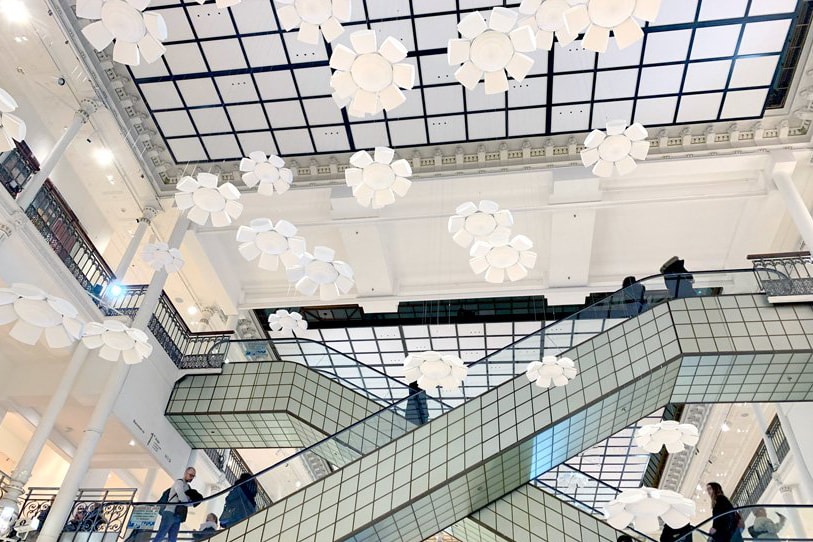 4 of 4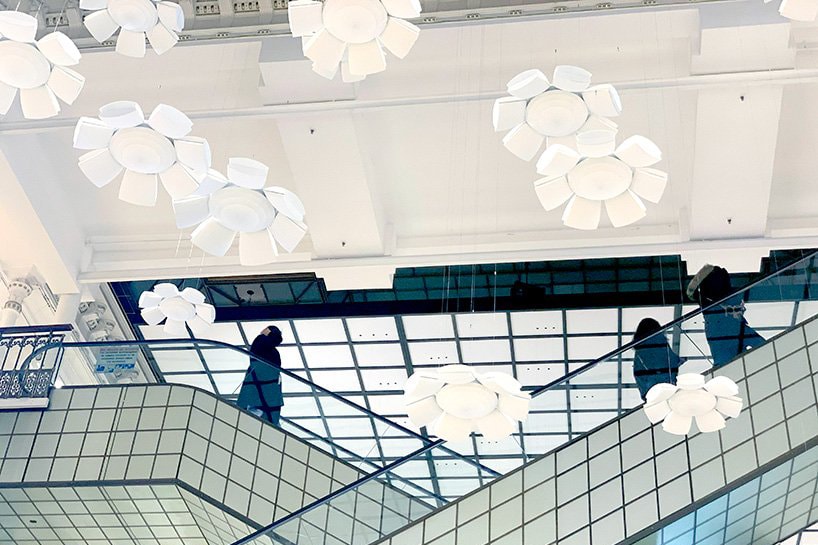 uncover skies is found on the second level of Le Bon Marché. Visitors are welcome to carry umbrellas onto an illuminated stage; poetic images of raindrops and blooming flowers appear and change as the person moves. The effect references traditional Japanese scroll paintings, where one rectangular picture tells one story from different perspectives. Continuing with the exhibition's theme, rain bottle features lined-up bottles representing twenty different kinds of rain. In Japanese, there are dozens of words for rain depending on the time of day and shape and size of the drop. By exhibiting rain and its many nuances, nendo is able to express Japanese culture's deep relationship with nature.
1 of 3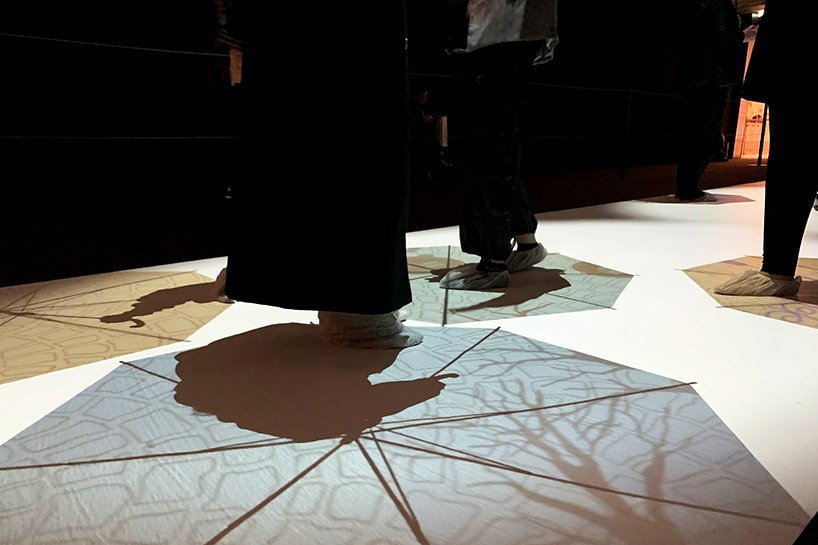 2 of 3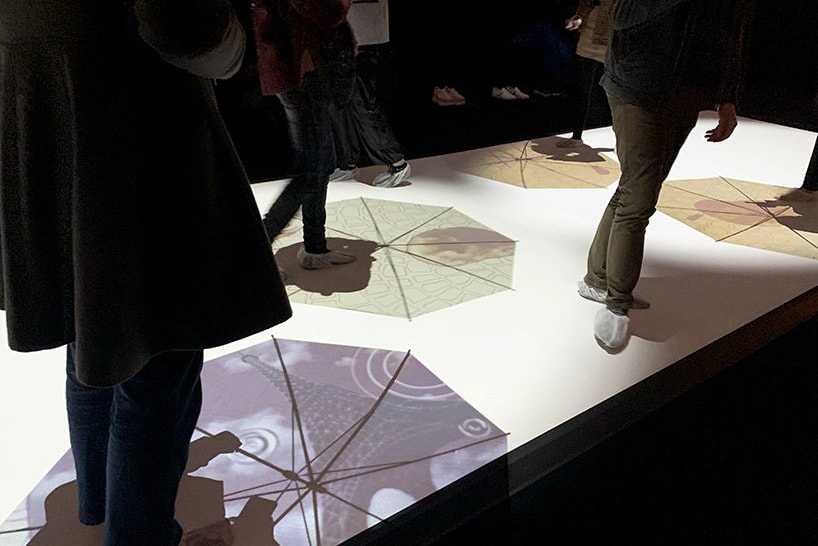 3 of 3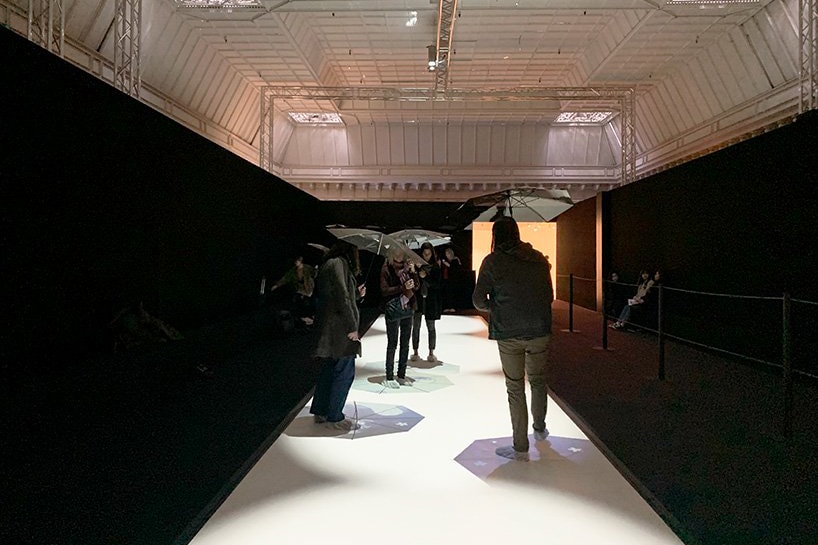 Over the past five years, Le Bon Marché has chosen contemporary artists to create works for the store's space. nendo follows Ai Wei Wei, Chiharu Shiota, Leandro Erlich and Joana Vasconcelos.
Take a look at ame nochi hana in motion above and head over to nendo's website for more information on the design studio's past projects.
Le Bon Marché
24 Rue de Sèvres
Paris 75007
France
In other art-related news, Akeem Smith will kick off Red Bull Arts New York with a solo exhibition featuring archived photographs and VHS tapes.