Facebook Clarifies How Instagram Determines Hiding Images (UPDATE)
Taking a step towards battling fake news.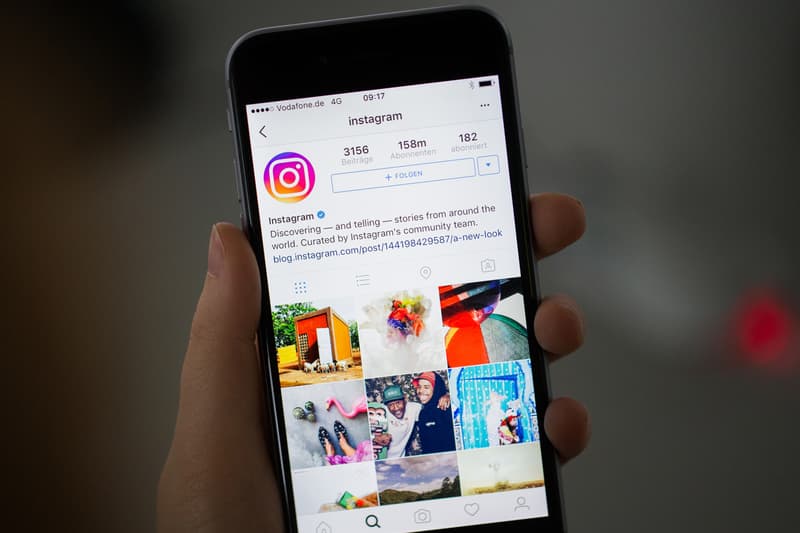 UPDATE (January 16, 2020): A Facebook Company Spokesperson has clarified with HYPEBEAST that photos on Instagram are not hidden because they're photoshopped, but rather have a label once upon the rating of a fact-checker:
"We don't hide content because it's photoshopped, we apply a label when a fact-checker has rated it. Upon review from the fact checker, they changed the rating, so it is no longer being labelled as false on Instagram and Facebook."
To reiterate from the original post below, if an image is determined as fake, it will not be removed, but instead a "False Information" warning message will be placed atop the post and the image will be hidden from Instagram's Explore and Hashtag pages, along with being automatically flagged in future posts.
---
ORIGINAL STORY (January 14, 2020): Facebook, Inc. is taking the next step in its effort to battle fake news, starting with an Instagram feature that hides photoshopped images.
Discovered by San Francisco-based photographer Toby Harriman, the latest feature will add a black "False Information" warning on images deemed to be altered. Users, however, still have the choice to view the actual image, as well as read up on why the photo was hidden in the first place.
Harriman came across a hidden image on his feed but found out it was only a photo of a man standing on rainbow-colored mountains. "Looks like Instagram x Facebook will start tagging false photos/digital art," the photographer wrote in a Facebook post.
According to Instagram, the app determines the authenticity of an image using "a combination of feedback from our community and technology." The photo is then passed on to third-party independent fact-checkers. If the image is deemed fake, the "False Information" warning message will be placed on the image. These "fake" photos will also be removed from Instagram's Explore and Hashtag pages and will be automatically flagged in future posts.
While this may be a helpful tool to fight misinformation, Harriman points out that it could be a barrier for digital art. He continues on the post, "Interesting to see this and curious if it's a bit too far. As much as I do love it to help better associate real vs photoshop. I also have a huge respect for digital art and don't want to have to click through barriers to see it."
This move stems from heavy criticism against Facebook as purveyors of fake news during the United States' 2016 Presidential campaign. Reports claim that Mark Zuckerberg's failure to clamp down on fake news provided a platform for outlets — regardless of their political stance — to reach an audience.
Despite the backlash, however, the Facebook founder announced in late 2019 that the social media giant will not fact-check political ads due to free speech. "We don't fact-check political ads. We don't do this to help politicians, but because we think people should be able to see for themselves what politicians are saying. And if content is newsworthy, we also won't take it down even if it would otherwise conflict with many of our standards," Zuckerberg explained. "I know many people disagree, but, in general, I don't think it's right for a private company to censor politicians or the news in a democracy. And we're not an outlier here. The other major internet platforms and the vast majority of media also run these same ads."
Elsewhere in tech, Fujifilm has released the world's first dual-axis rotating lens projector.