H.E.R. Taps Pop Smoke, A Boogie Wit da Hoodie and Chris Brown for "Slide" Remix
The GRAMMY Award-winning artist revisits her latest single.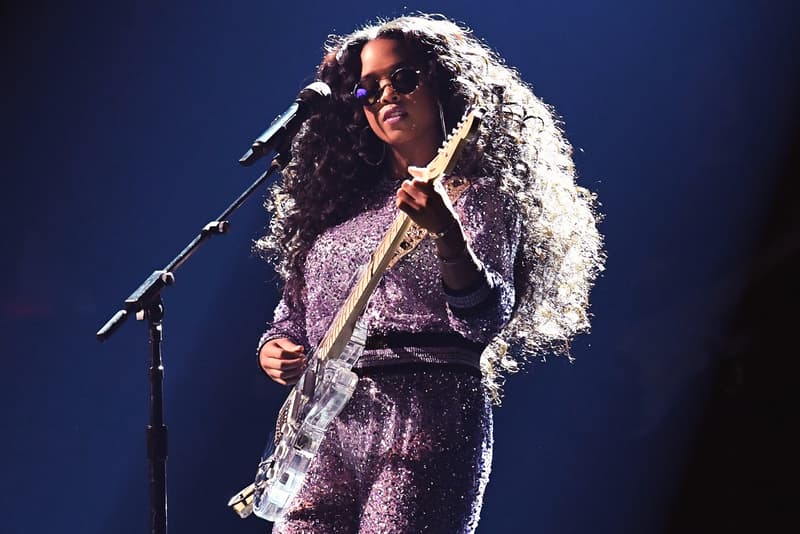 After teaming up with YG for the initial release of "Slide" with an homage to West Coast culture in her native Vallejo, California, H.E.R. returns with some additional assists from Chris Brown, rising Brooklyn rapper Pop Smoke and A Boogie Wit Da Hoodie for the official "Slide" Remix.
The hypnotizing track keeps the base instrumental intact as Pop Smoke switches up his usual flow in lieu of some sweet talk straight off the Canarsie L-Train stop to match H.E.R.'s smooth refrain. "Baby, I'm gangsta, gentleman in disguise/ Just came home, after doin' some time/ Let me move your knee, now just read between the lines/ Just read between the lines." It's some serious early 2000's 50 cent posturing.
The song is also a vehicle for Chris Brown, as he's right at home. "What's the plan? What's your goal? What you really lookin' for?/ I got Benz, I got Ghost, I'm the man, I'm the G.O.A.T/ Makin' angels in the snow, don't keep playin' with your nose/ Take a stroll down the coast, South of France/ We in Cannes, let me drive boat." He paints a vivid picture of the potential vacation plans while trading in singing duties for a smooth semi auto-tuned verse.
Listen to the full "Slide" Remix below and be sure to catch-up with the third feature on this song in A Boogie Wit Da Hoodie's recent Quando Rondo "Bad Vibe" collaboration.