Mayweather, Ronaldo, Messi, & More Top 'Forbes'' Highest-Paid Athletes Of The Decade
The 10 athletes collectively made $6.1 billion USD.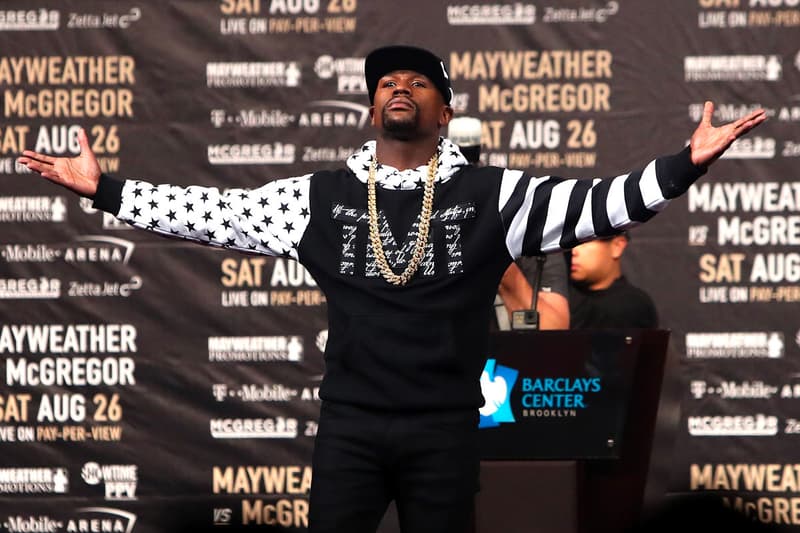 Following its list of the top-earning musicians of the decade, Forbes has also shared the highest-paid athletes of the past 10 years.
Topping the list is boxing champion Floyd Mayweather, who banked $915 million USD thanks to his headline dominating fights against Manny Pacquiao and Conor McGregor in 2015 and 2017. Mayweather pocketed more than $500 million USD on these two fights alone. Placing second and third are football rivals Cristiano Ronaldo and Lionel Messi who earned $800 million and $750 million USD each, respectively. Along with this honor, Messi was also named the highest-earning athlete of 2019 by Forbes.
Rounding out the top 5 is basketball superstar LeBron James with $680 million USD and tennis icon Roger Federer with $640 million USD. Collectively the top 10, which includes a pair from boxing, football, basketball and golf, made $6.1 billion USD. No baseball, American football, or hockey players made the cut.
Check out the top 10 Highest-Paid Athletes Of The Decade below. Figures are made up from the athletes' wages, which are bolstered by prize money, bonuses, endorsements, appearance fees and licensing income. The list excludes athletes during their retirement years, which means NBA stars like Kobe Bryant and Michael Jordan didn't make the cut. Head over to Forbes for more details.
Forbes Highest-Paid Athletes Of The Decade (in USD)

1. Floyd Mayweather – $915 million
2. Cristiano Ronaldo – $800 million
3. Lionel Messi – $750 million
4. LeBron James- $680 million
5. Roger Federer – $640 million
6. Tiger Woods – $615 million
7. Phil Mickelson – $480 million
8. Manny Pacquiao – $435 million
9. Kevin Durant – $425 million
10. Lewis Hamilton – $400 million
In more sports-related news, LeBron James and Serena Williams were named AP's Athletes of the Decade.