Best New Tracks: Mac Miller, Future feat. Drake, Khalid, Tame Impala & More
The first installment of the year rings in some major releases.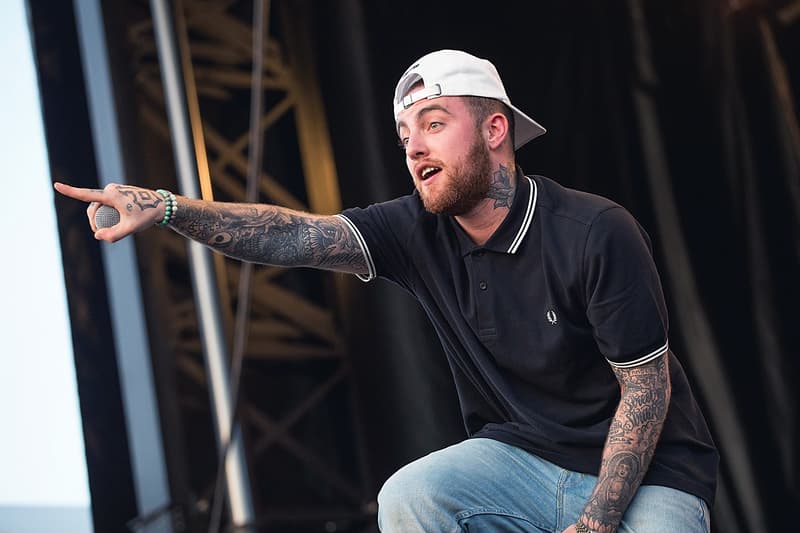 Mac Miller – "Good News"
Earlier this week, Mac Miller's family announced that during the recording process of his GRAMMY Nominated project Swimming, Mac was also hard at work for a companion piece to finish the concept of life's circular flow. Aptly called Circles, the album will release January 17 and features contributions from legendary producer and film composure Jon Brion (who got his claim to fame in hip-hop circles for his work with Kanye West on both Late Registration and Graduation). The music video features a heartfelt tribute to the late rapper through archival behind-the-scenes studio footage and a vibrant collage of surreal landscapes and a smiling Mac front and center.
As for the track, the instrumentation features plucky guitar strings, upbeat piano keys and sees Mac leaning into his signature relaxed sing-songy flow. He tackles the yearning for some good news in his life while also voicing his exhaustion with the world only wanting to hear about superficial good news. Mac opens up his first official posthumous single with the poetic, "I spent the whole day in my head/ Do a little spring cleanin'/ I'm always too busy dreamin'/ Well, maybe I should wake up instead/ A lot of things I regret, but I just say I forget." Later he ponders his exhaustion and the search for clarity with, "What is there to say?/ There ain't a better time than today/ But maybe I'll lay down for a little, yeah/ Instead of always trying to figure everything out/ And all I do is say sorry/ Half the time I don't even know what I'm saying it about."
Future – "Life Is Good" (feat. Drake)
What a Time to Be Alive duo Future and Drake reunite to finally deliver the "Life Is Good" single that they've been teasing for weeks. With an introductory instrumental reminiscent of Drake's If You're Reading This It's Too Late standout "Star67", the superstar team turns into blue-collar workers, first as garbagemen, then Apple store employees at the genius bar with Lil Yachty, car mechanics and fast food works. There's even a reference to Drake's ongoing feud with Kanye West with, "Say my days are numbered, but I keep wakin' up/ Know you see my texts, baby, please say some/ Wine by the glass, your man a cheapskate, huh?/ Ni**as gotta move off my release day, huh." There's no word yet on an official follow-up to Drake and Future's first project, but it's always good to see them team up once again.
Moses Boyd – "Shades of You" (feat. Poppy Ajudha)
South London's own Moses Boyd has announced his next studio album Dark Matter is on the way with the uptempo, jazzy "Shades of You" featuring Poppy Ajudha. The release follows fellow singles "Stranger Than Fiction" and "Only You". He began his career as a focused and talented drummer and over time transitioned into a full-time songwriter and composer. Rising British songstress Poppy Ajudha shines through themes of finding beauty through darkness and the search for the lightness of love. Moses Boyd's Dark Matter project will release February 14, 2020. His international tour begins late-February after a spot date at New York City's Winter Jazzfest.
Amindi – "Love Em Leave Em" (feat. Kari Faux)
Jamaican artist Amindi has released an uptempo and whimsical new single about being too fly to be attached to a man. The theme of being unbothered contrast well with the instrumental's use of playful woodwind sounds alongside an occasional string of 808s. Arkansas' Kari Faux also assists on the track, who alongside Amindi, is slowly making a name for herself within the industry. Especially after the former's very deep and personal CRY 4 HELP project last year.
Tame Impala – "Lost In Yesterday"
Tame Impala's The Slow Rush is just around the corner with a planned release date of February 14, 2020. Kevin Parker has dealt with the ongoing themes of loneliness and love lost, but with a tinge of coming to terms with getting older in the first three singles "Borderline", "It Might Be Time" and "Posthumous Forgiveness". With "Lost In Yesterday", Parker ushers in more nostalgia with '80s organs and quick-hitting programmed drums. He's haunted by the past and needs a re-do with, "Matty said life didn't go the way that he planned it/ Said, oh, what I'd give to start over, boy, I demand it/ So, what was I ever afraid of? Why did I worry?/ And why was I ever so brainless?/ Head in a flurry."
Selena Gomez – Rare
On Rare, Selena Gomez returns from five years of turmoil. A kidney transplant, the longterm and highly publicized split between her and Justin Bieber and her self-admitted mental exhaustion all serve as topics throughout the 13 new tracks. Kid Cudi and 6LACK also showcase their pop sensibilities with smart, refined writing. Longtime songwriting partners Julia Michaels and Justin Tranter help Gomez hone in on all of these life-altering topics in a meaningful and catchy way, packed perfectly into a pop-leaning offering that's sure to be a staple for many throughout 2020.
Khalid – "Eleven"
Khalid starts his 2020 with a little bit of paranoia, some golden age reasoning and a late night cruise with a girl he hopes has her eyes on exclusivity in his "Eleven" single. "Late at night, eleven, we're cruisin'/ Lately, I've been watchin' your movements/ If I'm the only one that you're choosin'/ Am I your favorite drug you've been usin'?" The lyric video features black and white aesthetics and some vintage typefaces to set the overall mood. The new single follows the GRAMMY Nominated singer's "Up All Night" offering first previewed during his Free Spirit World Tour. Be sure to revisit our sit-down with the GRAMMY Award Winner with Khalid Doesn't Believe in Forcing Creativity.
Ripdee – "Scooter" (feat. Freddie Gibbs & Cash Lansky)
DJ Ripdee wasted no time jumpstarting his 2020, enlisting Bandana rapper Freddie Gibbs and Cash Lanksy for the contrasting combination of ominous street struggles and electronic-leaning production in "Scooter". With an echoing pitched-down vocal loop and booming bass, Ripdee provides the perfect canvas for double time raps about Reagan-era economics, paper chasing and kicking lean and pill habits. "Kane, ni**a, call it how you want it/ F*ck a president, I keep 'em dead up in the wallet/ Keep the syrup, almost turned me to an alcoholic/ When my ni**a Jack died, I was sittin' pill-poppin'," Gibbs raps. References to Isiah Thomas and late '80s era hoops ring particularly true, too with Lanksy rapping, "Real n*gga raised, I'm a page out the book/ If the n*gga had no heart, then them J's gettin' took… and "From the bleachers only way I wanna see a court."
DIIV – "The Spark"
New York collective DIIV returns with a euphoric new single called "The Spark" from their recently released album Deceiver. "The Spark" serves as the album's only love song, with the footage for the music video features guitarist Zachary Cole Smith's fiancée Dani.  The album was produced following Cole Smith's battle with addiction, adding a contextual layer behind the music video and its subject matter. According to Sargenthouse, Deceiver meant to be "a cathartic album about facing your demons."
Oboy – "Avec Toi"
The Madagascar-born Southside of Paris-based rapper Oboy released "Avec Toi," a single from his full-length debut album ΩMEGA. Although the artist has proven himself able to effectively churn out some heavy-hitting trap records, as seen in his single 'Alpha," he can also produce something a bit more commercial and radio-friendly, as proven with "Avec Toi."  The single sees Oboy harmonizing and crooning over the Some-1ne , Machynist , Aloïs Zandry & The Side-produced track, with the visuals portraying the rapper in leisure alongside his crew.