Instagram Launches Drop Reminders for In-App Shoppers
Inspired by sneaker culture.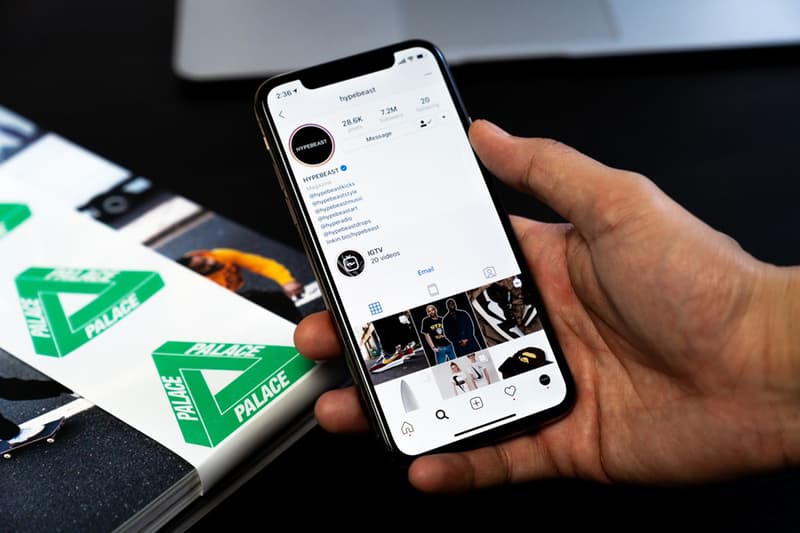 To encourage the in-app shopping features it rolled out earlier this year, Instagram has introduced drop reminders to keep in-app shoppers up-to-date on when their favorite products will be available for purchase. The new feature will also support brands who use the social media network to advertise upcoming product launches and tease future collaborations. According to Vogue Business, 80 percent of Instagram users a business account, and around 130 million people tap on an in-app product tag each month.
The idea for drop reminders was initially tested with a series of experiments, including a limited-edition release of Chinatown Market T-shirts exclusively available via Instagram's in-app checkout. "We know from sneaker culture that people are sitting and waiting and refreshing the page over and over again until they can purchase," says Instagram's head of fashion Eva Chen. The T-shirts sold out in seconds, propelling the idea for reminders forward. "Instagram is the main place we connect with our fans, and the response [to these Instagram-only drops] has been incredible," says Chinatown Market president Dan Altmann. "We have yet to see any other platform that even scratches that surface."
With the new feature, brands are able to add 'reminder' stickers to new launch announcements they post through Instagram Stories, in addition to adding product detail and launch date tags to photos on their feeds. When an interested shopper clicks one of the stickers or tags, they are prompted to enable reminders surrounding the launch. Push notifications will only be sent one day in advance and 15 minutes before the saved drop, and all purchases will be made through Instagram's in-app checkout.
The new feature is currently only available in the US via around 30 select brands, including adidas and Levi's. Instagram plans to begin on-boarding more brands daily in the coming months.
Elsewhere in tech, Elon Musk has unveiled SpaceX's Starship prototype.