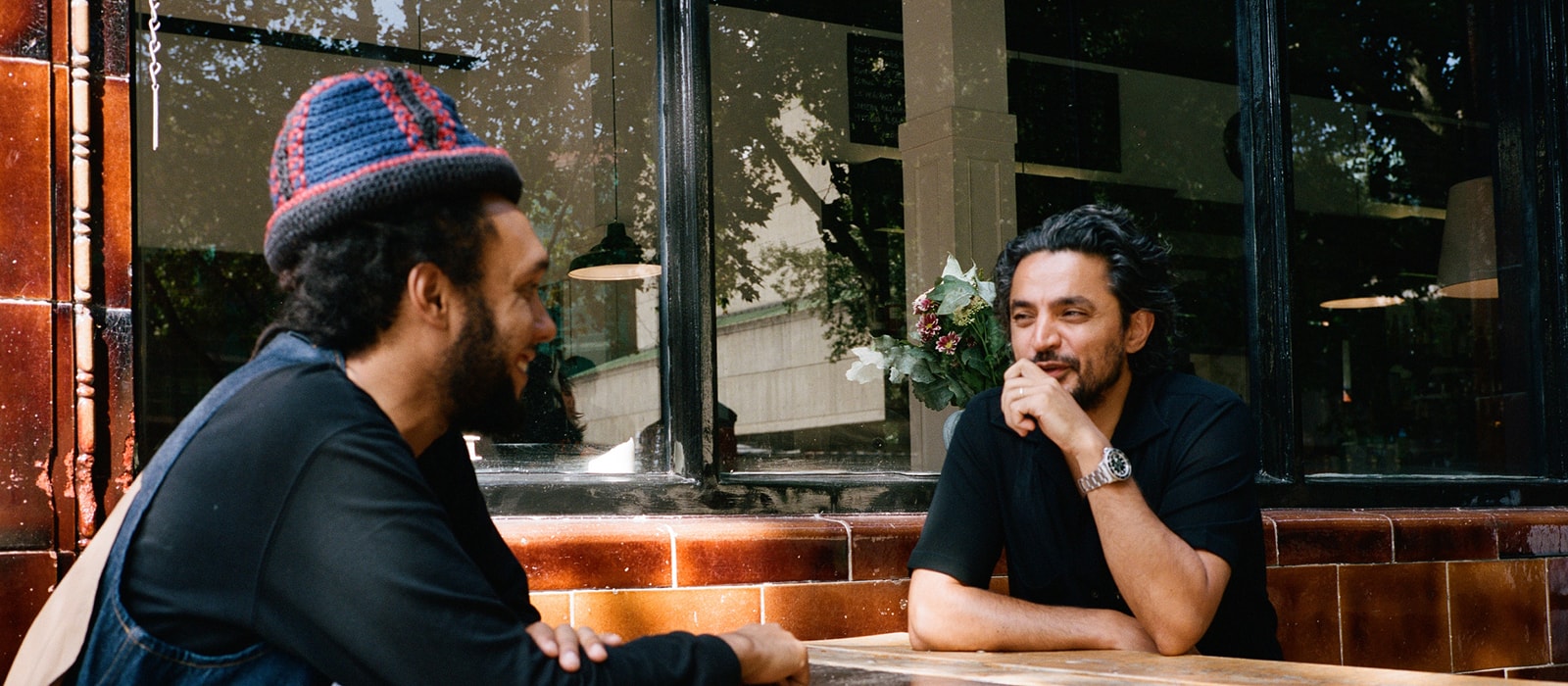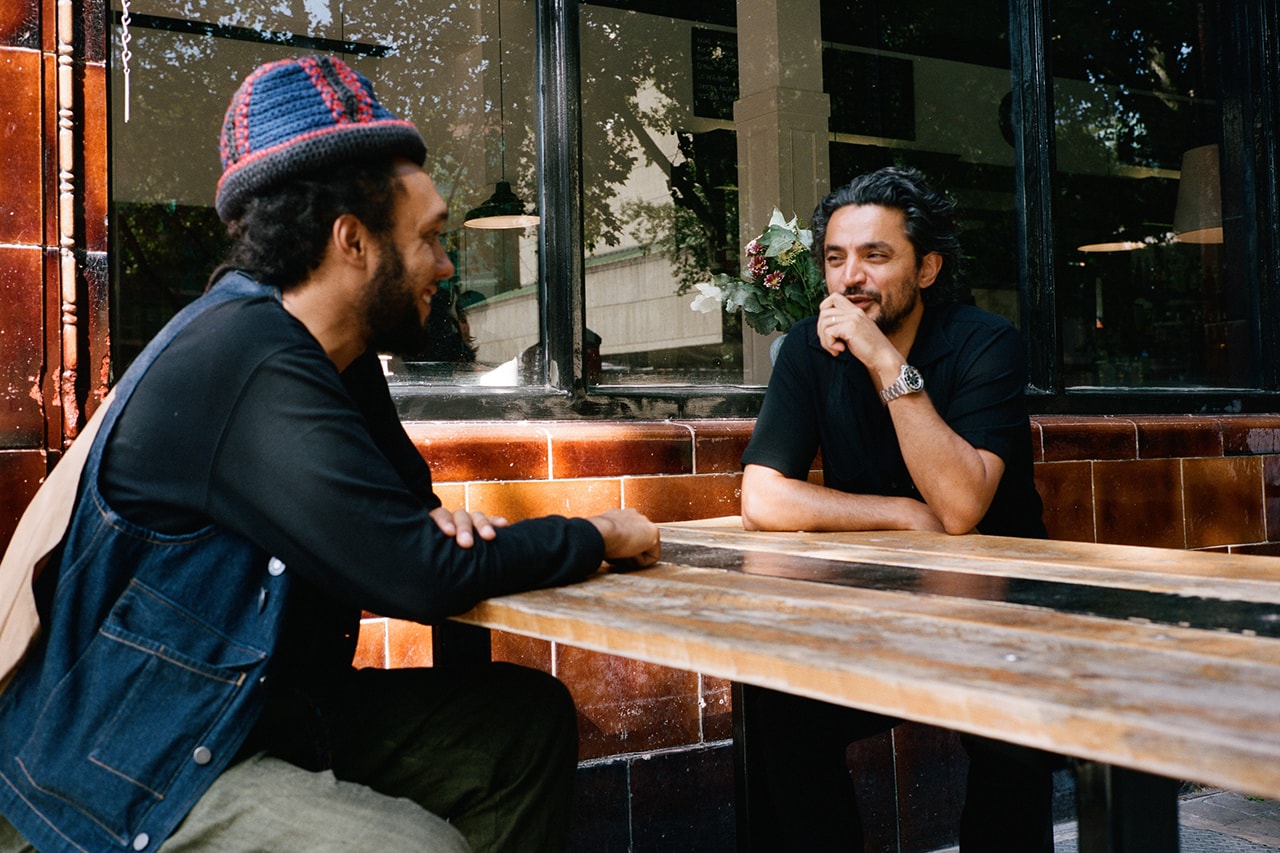 How Fashion Competitions Encourage Collaboration and Creativity
CMMN SWDN and Nicholas Daley speak about what they learned from their experience competing for the Woolmark Prize.
CMMN SWDN co-founder Saif Bakir and designer Nicholas Daley didn't necessarily need a reason to get to know each other. The London-based designers have long since been familiar with the other's work. But when they recently competed against each other for the Woolmark Prize, they found themselves forming a deeper bond.
"I can remember seeing you kicking around CSM [Central St. Martins]," Daley says of Bakir. Though Bakir attended the London College of Fashion instead, he frequently hung around CSM to help his future-wife, Emma Bakir Hedlund — who, at the time of the interview, was pregnant with their first child. While Bakir and Daley didn't know each other during their student years, they did form a bond during their Woolmark Prize experience. One of the most prestigious fashion prizes, the Woolmark Prize was first held in 1953. The competition allows designers from around the world to create a new collection exclusively using merino wool in any manner the designer sees fit.
"All of our lives are so busy, so sometimes these competitions are like a bit of meeting point, or like a cultivating point, where you can actually sort of chat," says Daley. Competitions may not seem like the most natural place to form a connection, but as Daley says, they provide a refreshing break from the usual fashion calendar. To further break this cycle, we spoke to both Nicholas Daley and Saif Bakir about their processes, the benefits of the Woolmark prize, competition between designers and much more.
On their processes
Saif Bakir: I'm lucky that I've got a partner in crime. We duo when we're designing, and so we sort of feed off each other. We go away and do our own research and bring things to the table, but the fact that we are two, it's good and bad. Sometimes we do clash. But it's quite nice to bounce ideas off each other. I just collect and collect and collect to the point where we sit down and talk about it.
Nicholas Daley: My design process is quite organic and natural, but always starting with fabrics or a particular feeling. You got to know the fabrics before you can really decide what cut and shape or style. In terms of my process, it starts from what I'm listening to, as the music is such a big part of my brand.
On each other's work
Bakir: I enjoy your use of material and the sort of text, you can tell that you've put a lot of effort into the finishing. Being material-led myself, it's quite interesting and refreshing to see the way you approach that.
You were also one of those that spent those three days at Première Vision going through the materials available and always feel like there's not enough time to actually see it all. It's interesting to see a fellow designer do the same thing.
Daley: In Japan there's some crossover between our brands. So whenever you're in there, you see everyone's product there. They might have an N.D. pant with a CMMN SWDN shirt and it just looks sick, they just make it work. It's just those natural crossover spaces.
I've also just got big respect for any partnership or couple who are doing it, and we spoke about this at Woolmark, because the professional and personal aspects of pushing your own creative force can be quite intense. I always respect it, and at the same time envy it, because I'd love to have someone else to bounce off. I think that's really special.
On creating something new with wool
Bakir: It's an old fiber that's been around since the day of dawn. As processes advance we can look at the different finishes that can be applied to that. And then you think, "How we can we utilize that again, or in new ways into the collection?"
And also just take the fiber as it is, and trying to push it. In our collection, what we did is we try to push it to its edge where we over-boiled it to see what that would create. Or we will distress it in a way, to see what that would do to the fibers. You have to do your own experiments with it to create something new.
Daley: It's such an interesting fiber. It's my first international competition and it's the one which I felt that I could learn from.
"You need competition to thrive, and to push yourself. You see the best of yourself when you're pushed."
It was just great to even be part of that process. I found out about loads of new mills in Italy or in Japan. I was also just learning more about the fiber itself because I'm not the finished product. And, I think most creators would be lying that said if that they were like, "I know everything." You can always learn more.
Bakir: Absolutely.
Daley: The Woolmark Prize appealed to me the most because they've been really supportive. But in terms of the fiber, I worked with bonding it with a waterproof membrane. So, you still have a smooth drape of the fabric while also bringing in all these waterproof elements, which is all seam taped and seam sealed. It was all like a very sort of British craft. The tartan was woven in Scotland, so it still kept some of the DNA of my brand, while trying to push the heritage we have here, forwards, but in a contemporary way.
1 of 6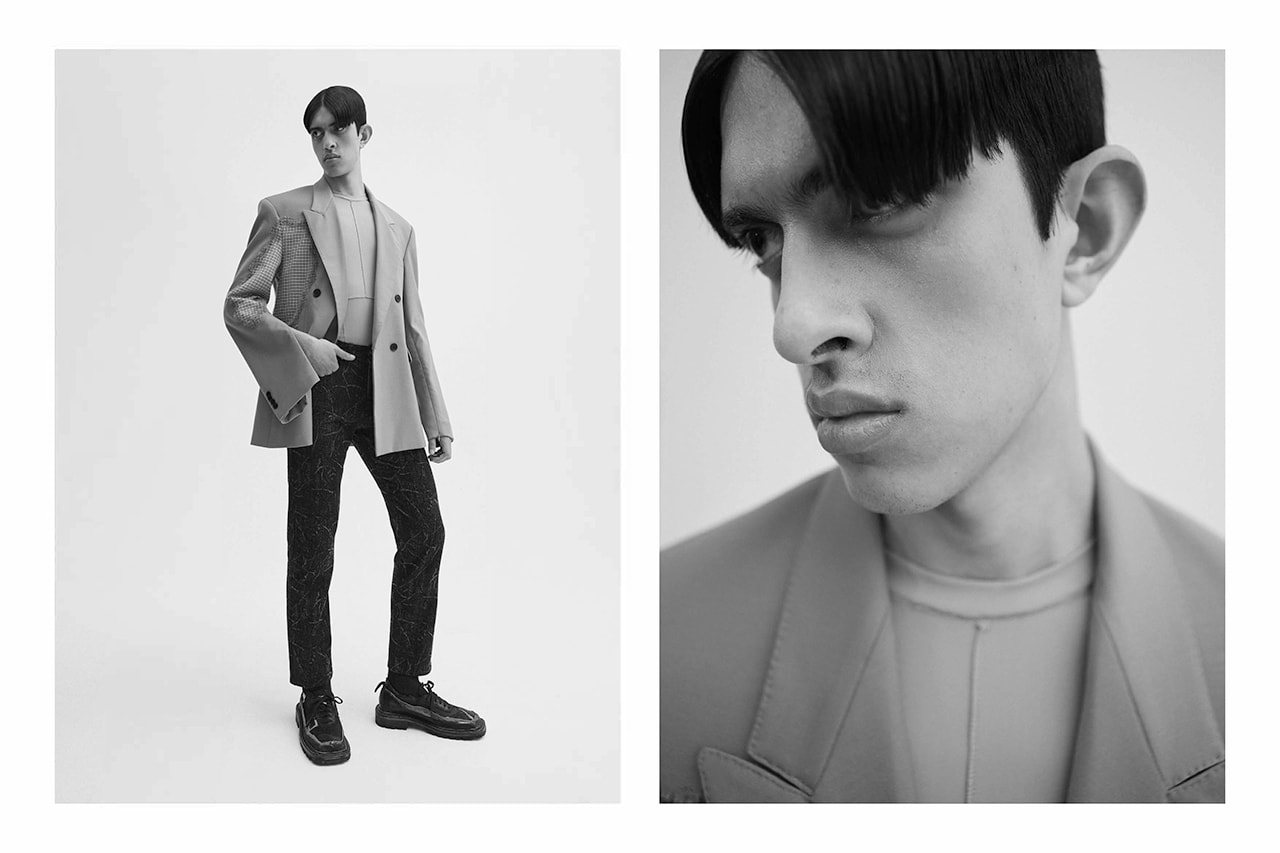 2 of 6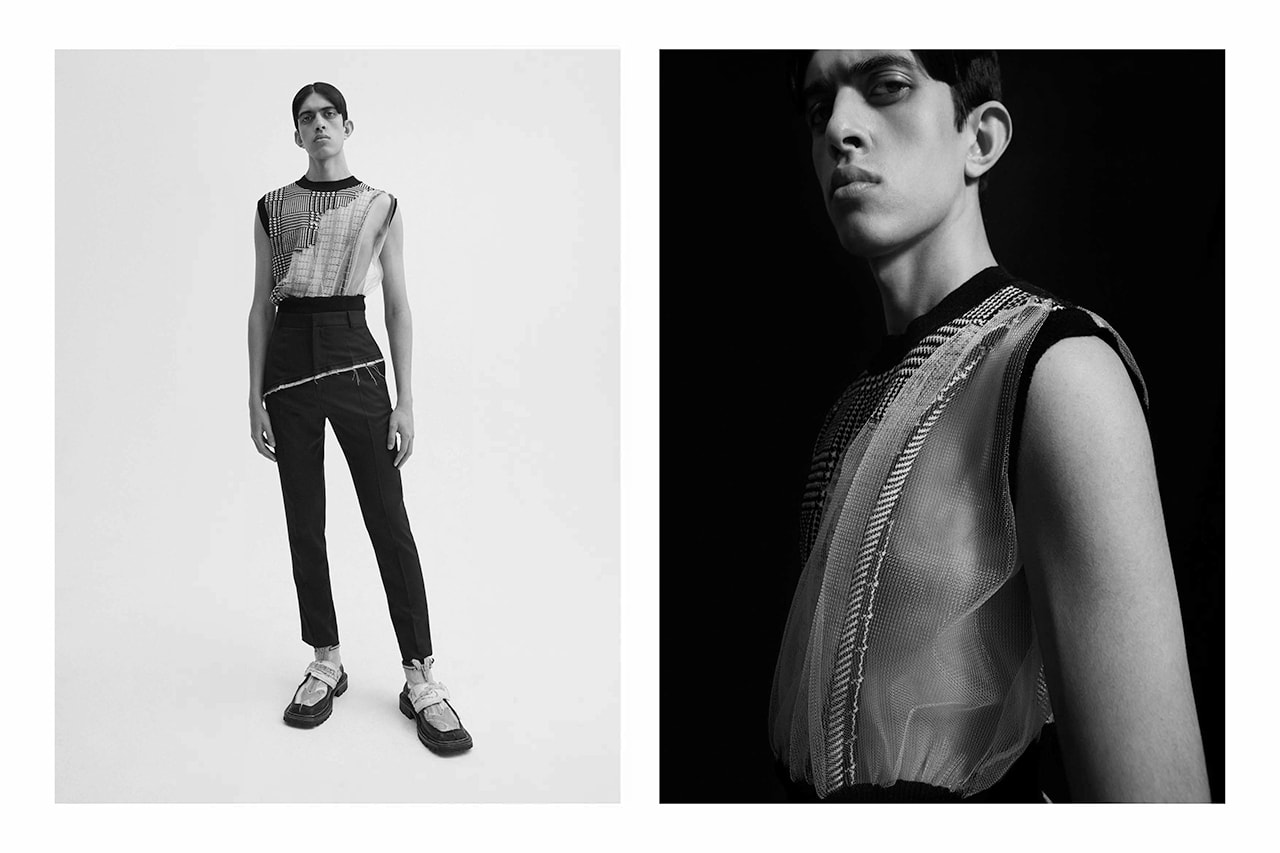 3 of 6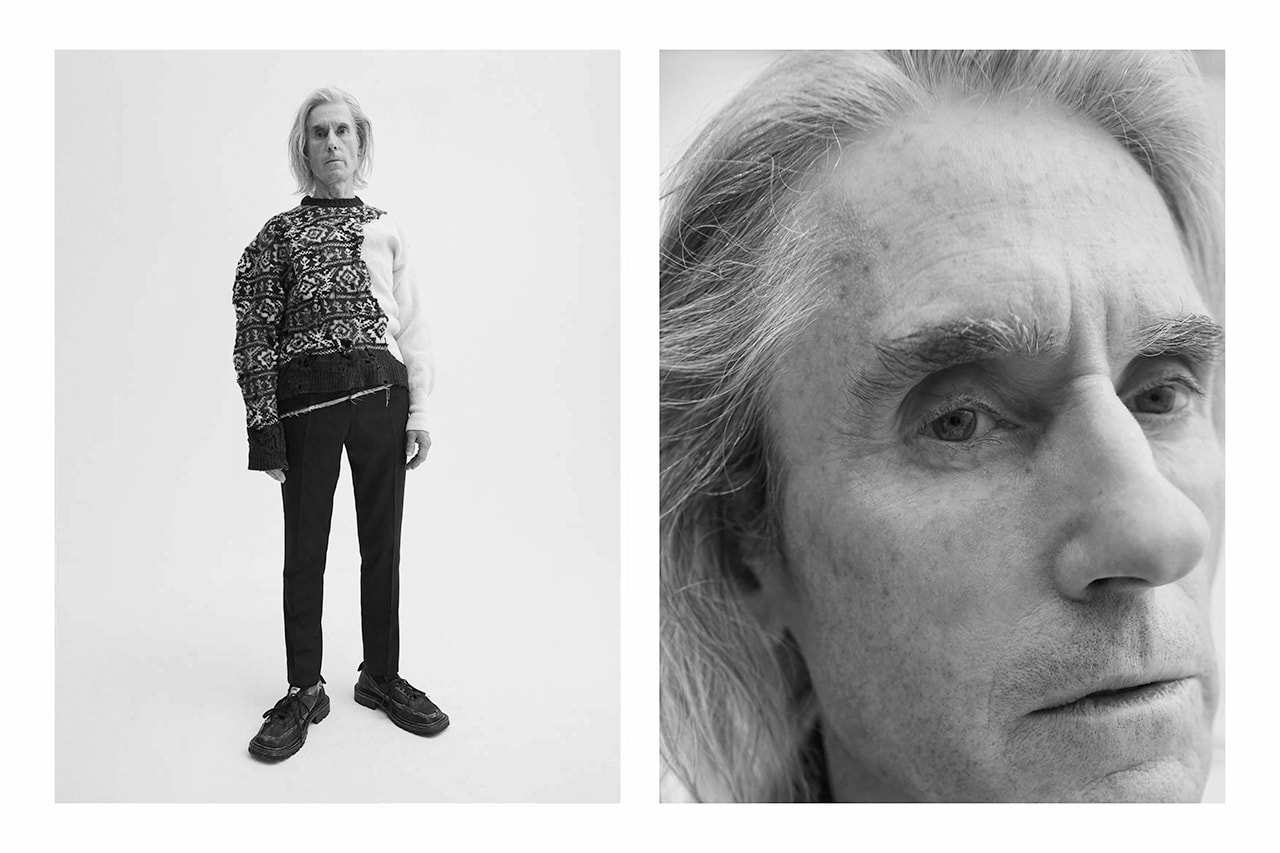 4 of 6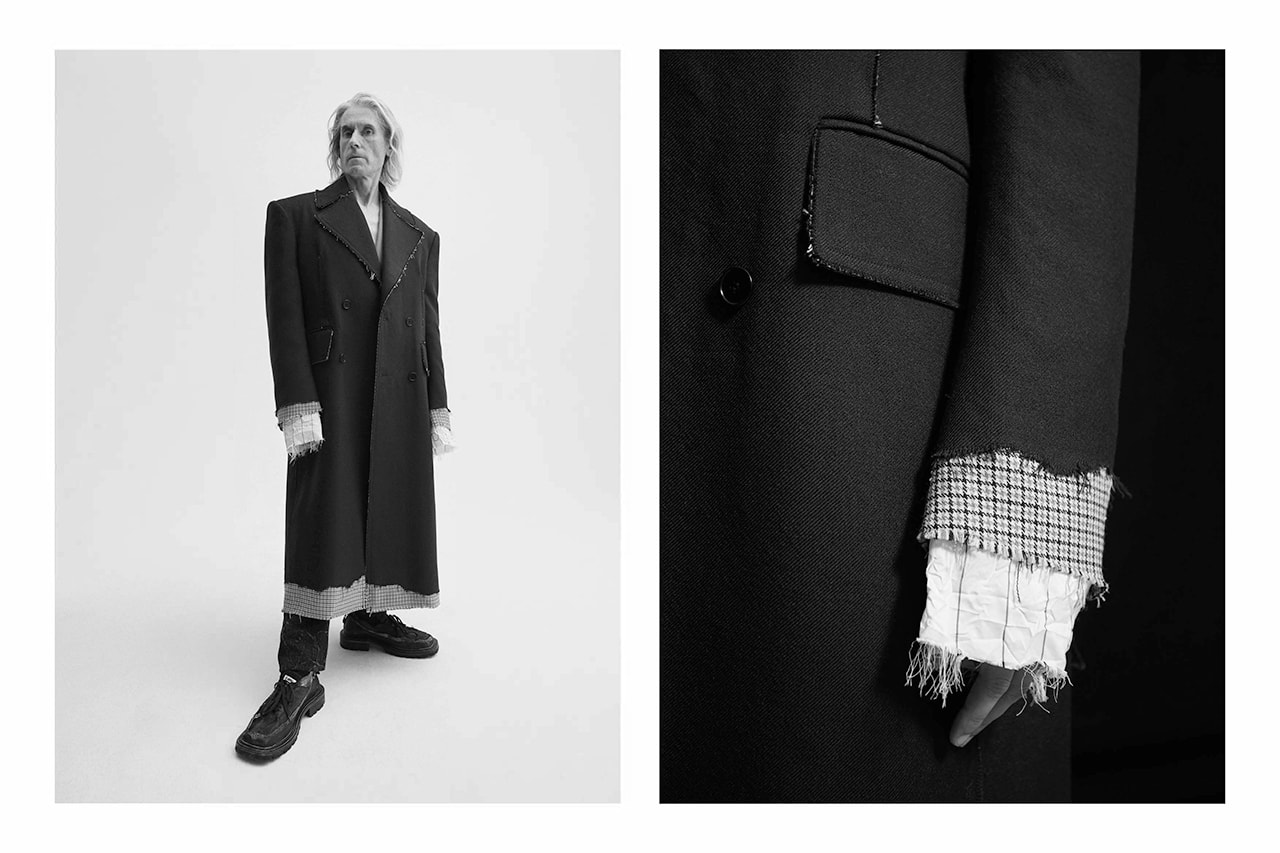 5 of 6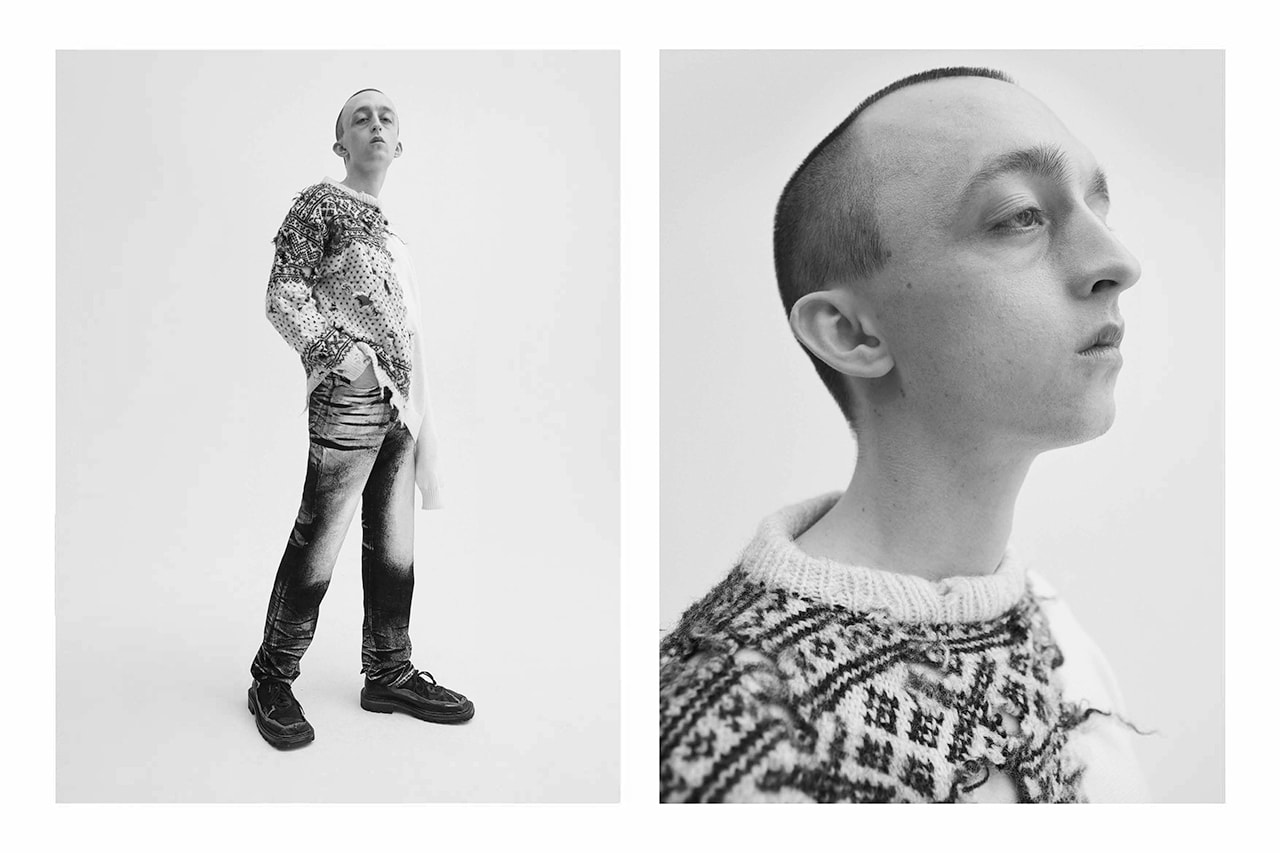 6 of 6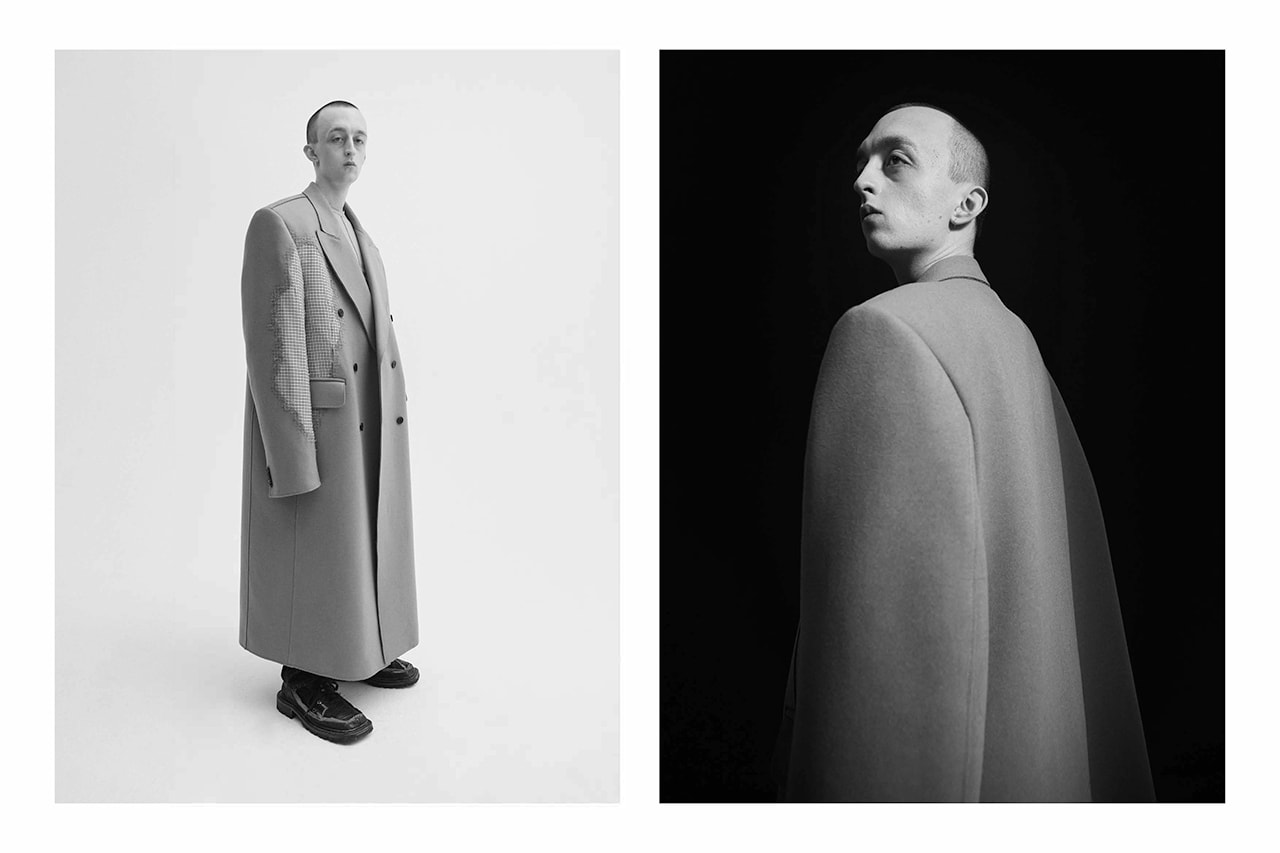 On the process of entering competitions
Daley: Funnily enough, because I've used a lot of wool in my work, I've always been using wool fibers. The Woolmark Company must've picked up on that. I knew about the competition and it just made sense to sort of see where it goes and try a competition.
And there was really good incentives, financially. I think we'd all be lying if we said we were doing it. So that was a big part of it. But, I guess, like what I said, it's just a learning experience.
Bakir: I agree, absolutely. Wool is the foundation of menswear and this fiber, it's the pillar of any collection when you start. The Woolmark Prize is one of the most prestigious prizes out there and one of the oldest, so, to be able to be part of that is great. And the financial aspects are also obviously there.
But it's been a great experience, just to be with so many creatives, and so many like-minded, talented people.
On competition as a designer
Bakir: It's quite competitive at uni already. In a sense, we've been competing since day one. But you've only got yourself to compete with at the end of the day.
Daley: You need competition to thrive, and to push yourself. You see the best of yourself when you're pushed. It's always good to be surrounded by lots of creative energy, different designers coming through with different aesthetics. And, you're like, "Oh, sh*t, wow that's really cool." You know, because it's so fresh. Because, I think, as designers, we can get quite [self] absorbed, you know?
1 of 5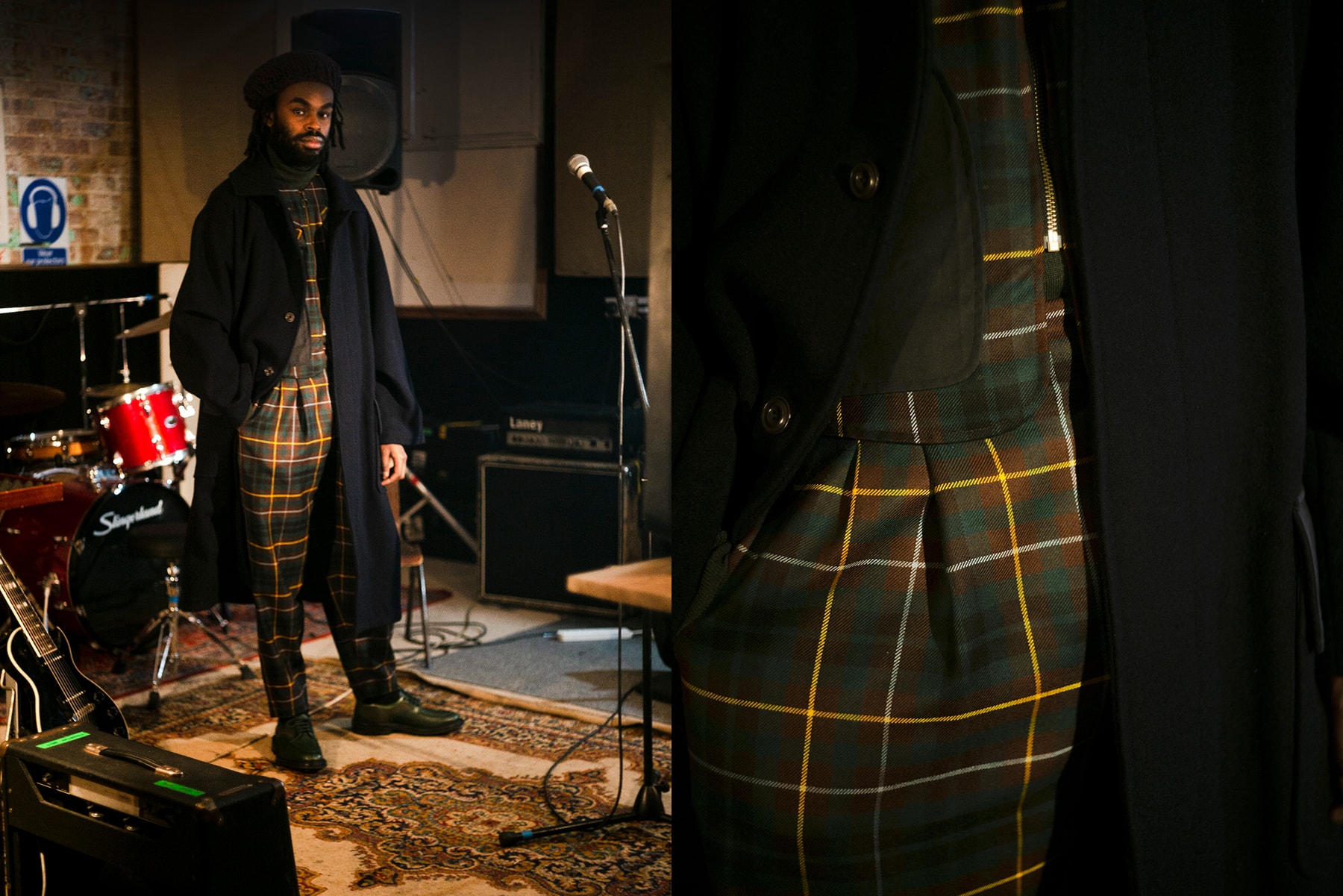 2 of 5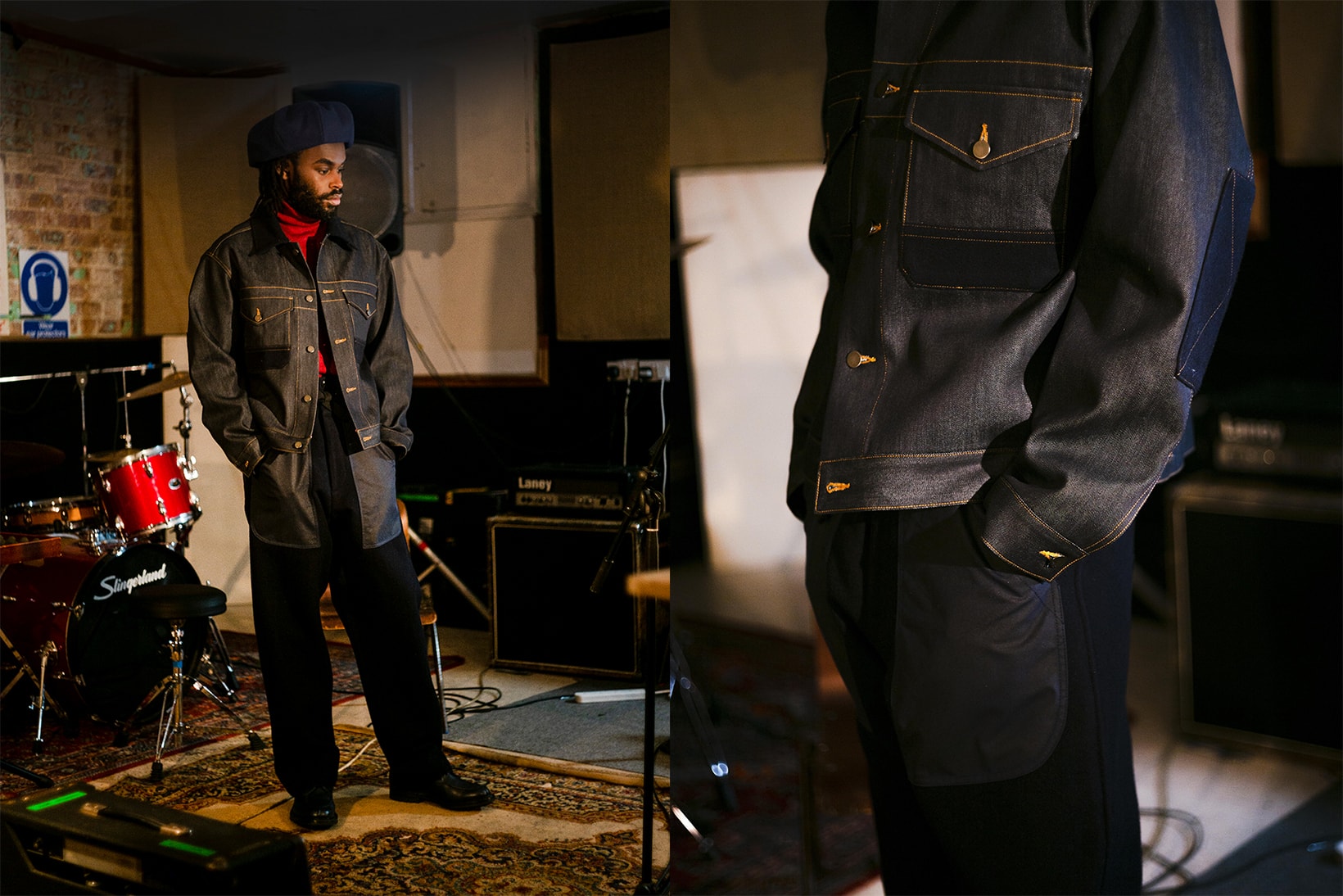 3 of 5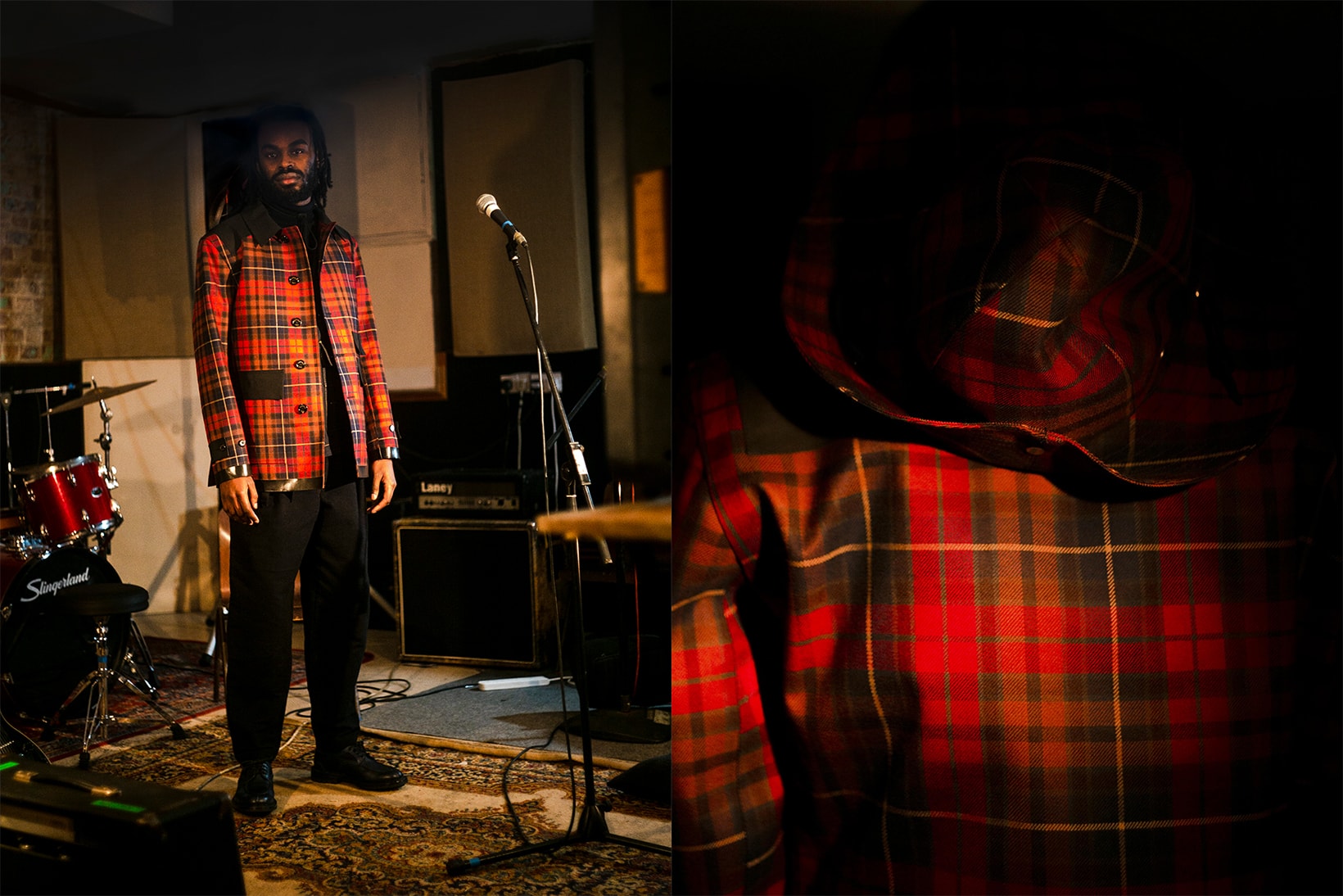 4 of 5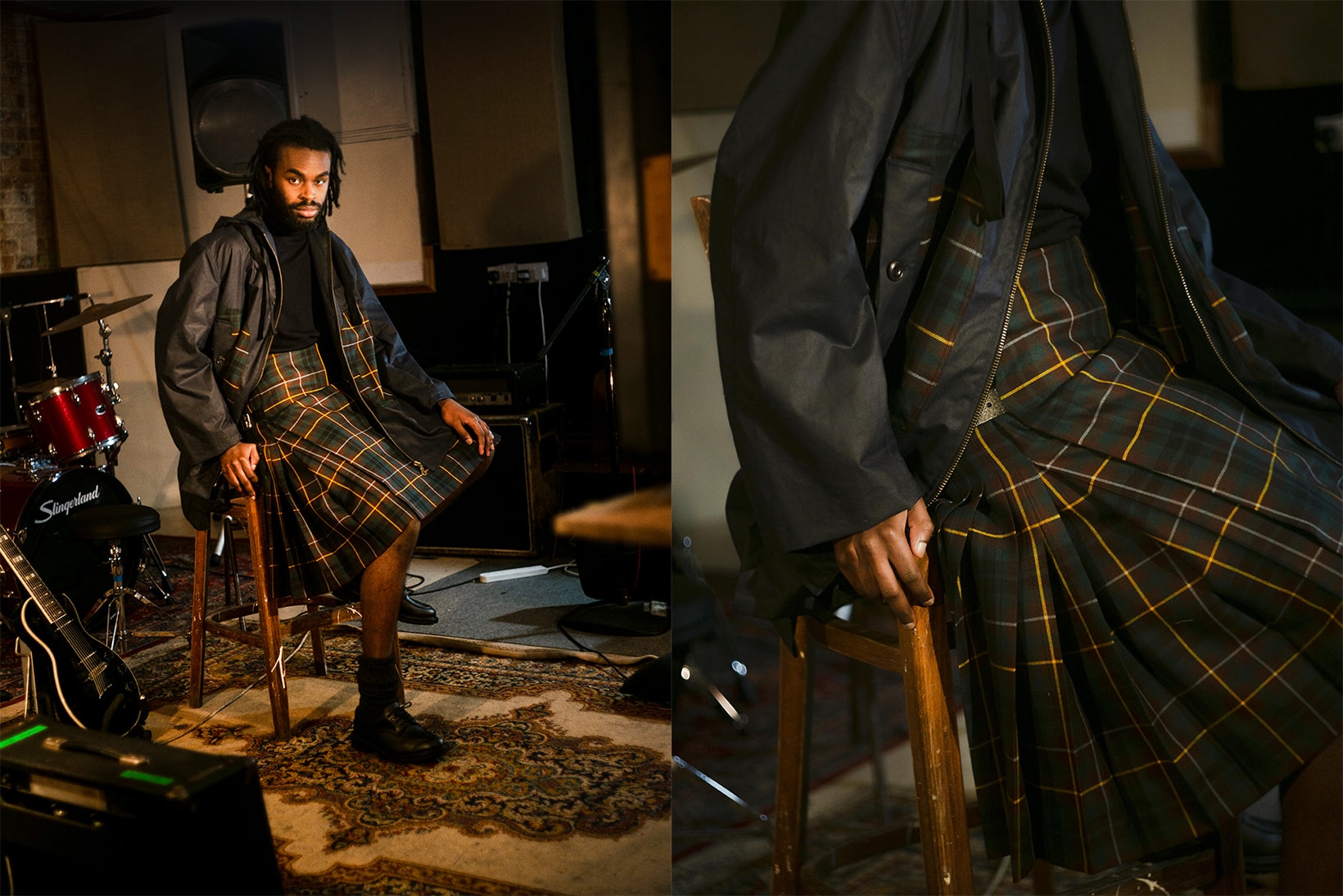 5 of 5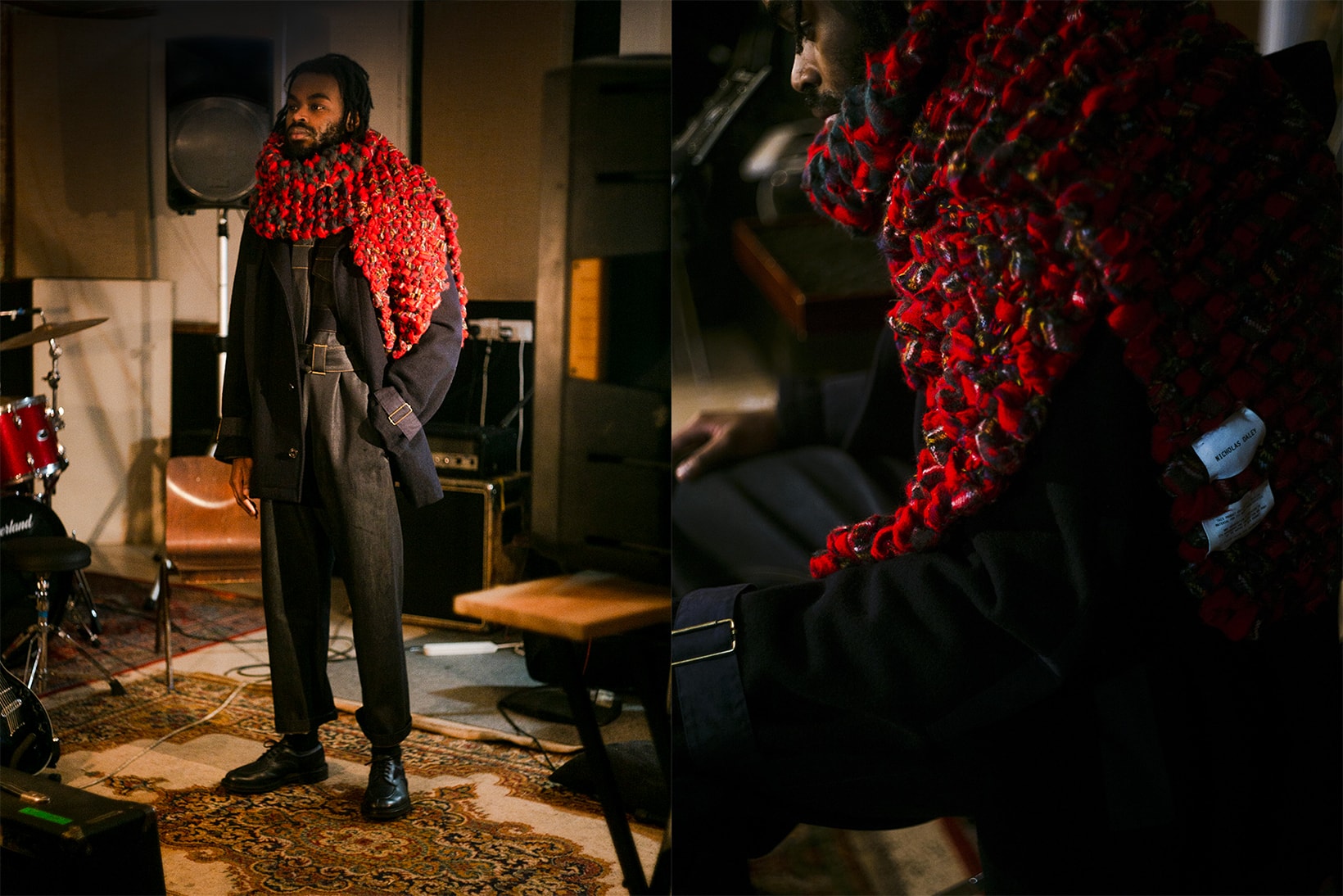 On reacting to reviews
Bakir: You can't please everyone, you know? I think that's the part of fashion that becomes art, you are going to get critiqued, and it's part of it. Therefore not everyone's going to like what you do. Even if they do like what you do, they're always going to have an opinion about it. Of course you can read it. You don't have to, if it gets to you.
Daley: Yeah. I mean, it's hard not to, in the age we live in with social media, and comments, and reviews. It's just part of the business.
Bakir: I need to add on the fact that we are our worst critics though. So we've already written it for us.
Daley: You just hate everything.
Bakir: That's what I mean. You come back, people are like, "It's great." But at the moment you just go, "Oh, I hate that." I don't know if it's because you've worked with it for so long. The fact that you always feel that you can do better.
"Wool is the foundation of menswear and this fiber, it's the pillar of any collection when you start."
On taking aspects from Woolmark collection to mainline
Bakir: For us, it's like how much we learned in terms of the actual fiber, the finishes of it. Like we were saying, it wasn't just a competition, it was also the knowledge that came with it.
Because they did open doors for you, and they introduced you to new mills and new fabrications. They've got their lab where they've tried things, and they opened all that for you. You take some of those pieces and go, "Oh, that's interesting, I'll use that in my own collection." and it filters through. You just become more knowledgeable, so you want to use it.
Daley: Just expanding the knowledge of suppliers, and mills, and finishes and being part of the Woolmark Prize. There's a long alumni of people who have been on there and won it, or just been part of it. And it's nice to be part of that mix.