Copenhagen Fashion Week SS20's Biggest Street & Runway Trends
Some looks and pieces you can also shop now.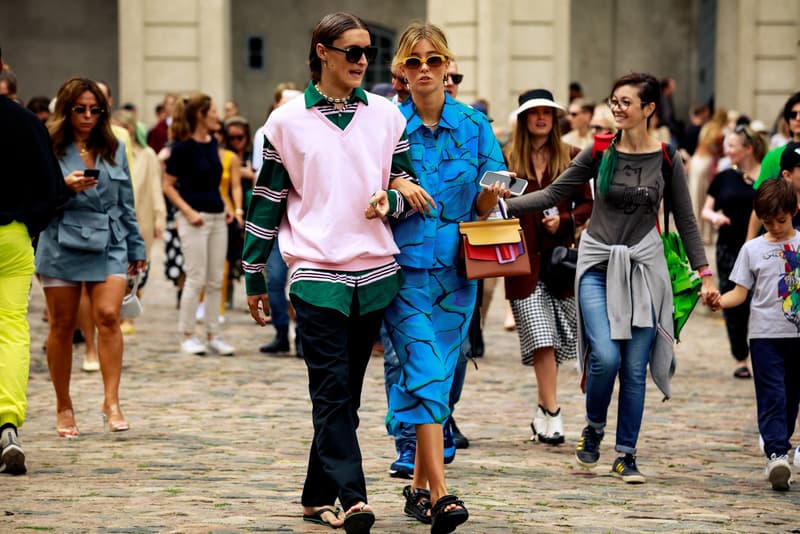 The completion of Copenhagen Fashion Week's SS20 shows also brings us some outstanding style trends worth noting. Additionally, the streets of the Danish city also reflected some of the fashions from the runways, bringing everything full circle in terms of what's trending now and also what's in store for the near future.
For SS20 trends, patterns played a key role with brighter and bolder artful prints. Florals practically jumped out of the garments in both abstract and more life-like prints. Tailoring becomes more adventurous with broader widths and boxier cuts, while plaids — known to always be tried-and-true — found ways to dominate full ensembles head-to-toe. As for outerwear, the streets and the catwalks showed that puffer styles are meant to make statements so the idea here is to go truly big and bulky or go home.
Check out some of the trends we spotted during Copenhagen fashion week below and some shoppable options so you can adapt the style right this moment.
Fanciful Florals
Florals on the CPHFW runway were stronger than ever and it's evident on the full-patterned outfits displayed by various brands. Colors were even more vibrant with some almost resembling paisley prints. A few patterns were on display over white fabric, helping the romantic and lush graphic pop out even more.
Shop the trend now:
1 of 3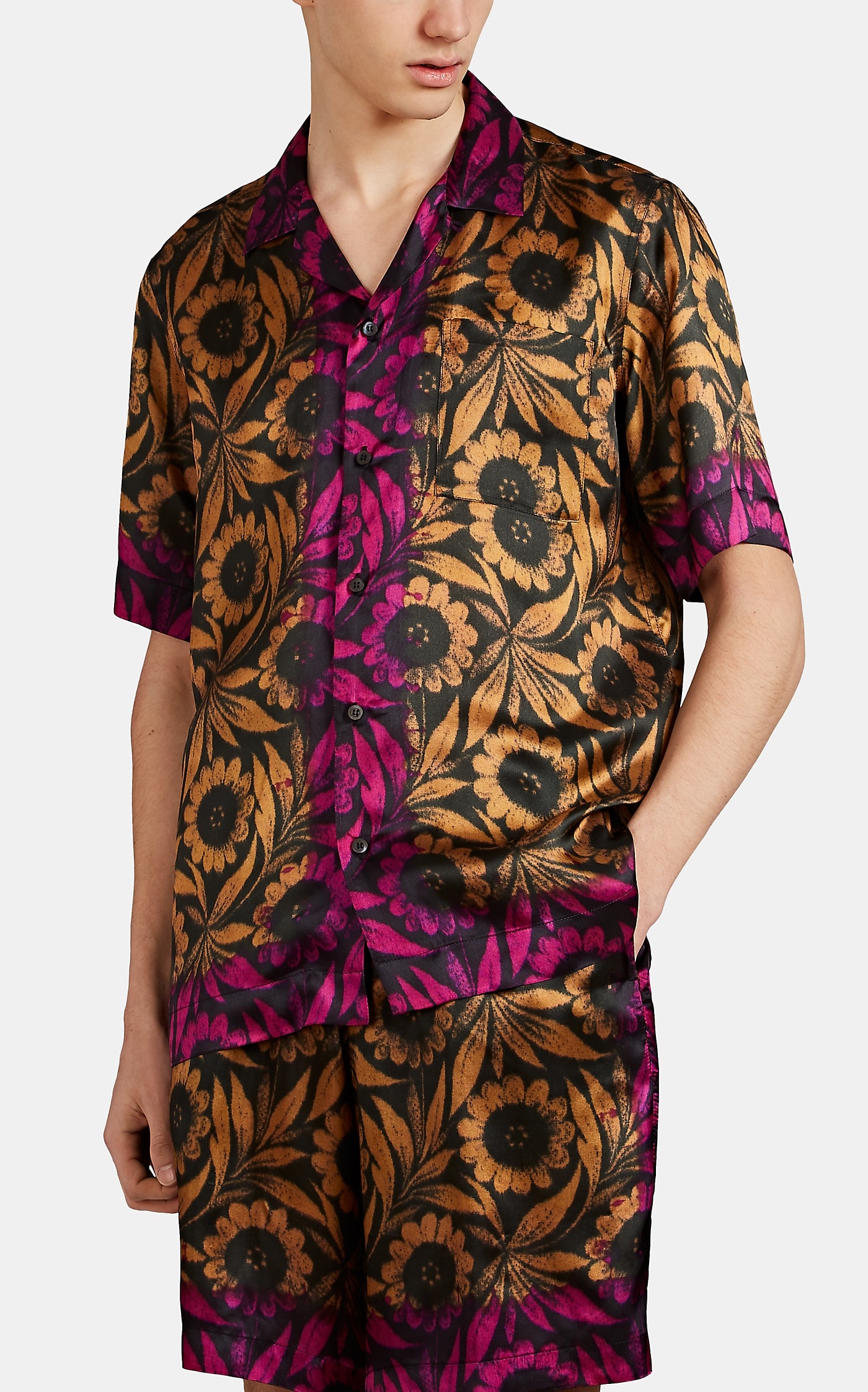 2 of 3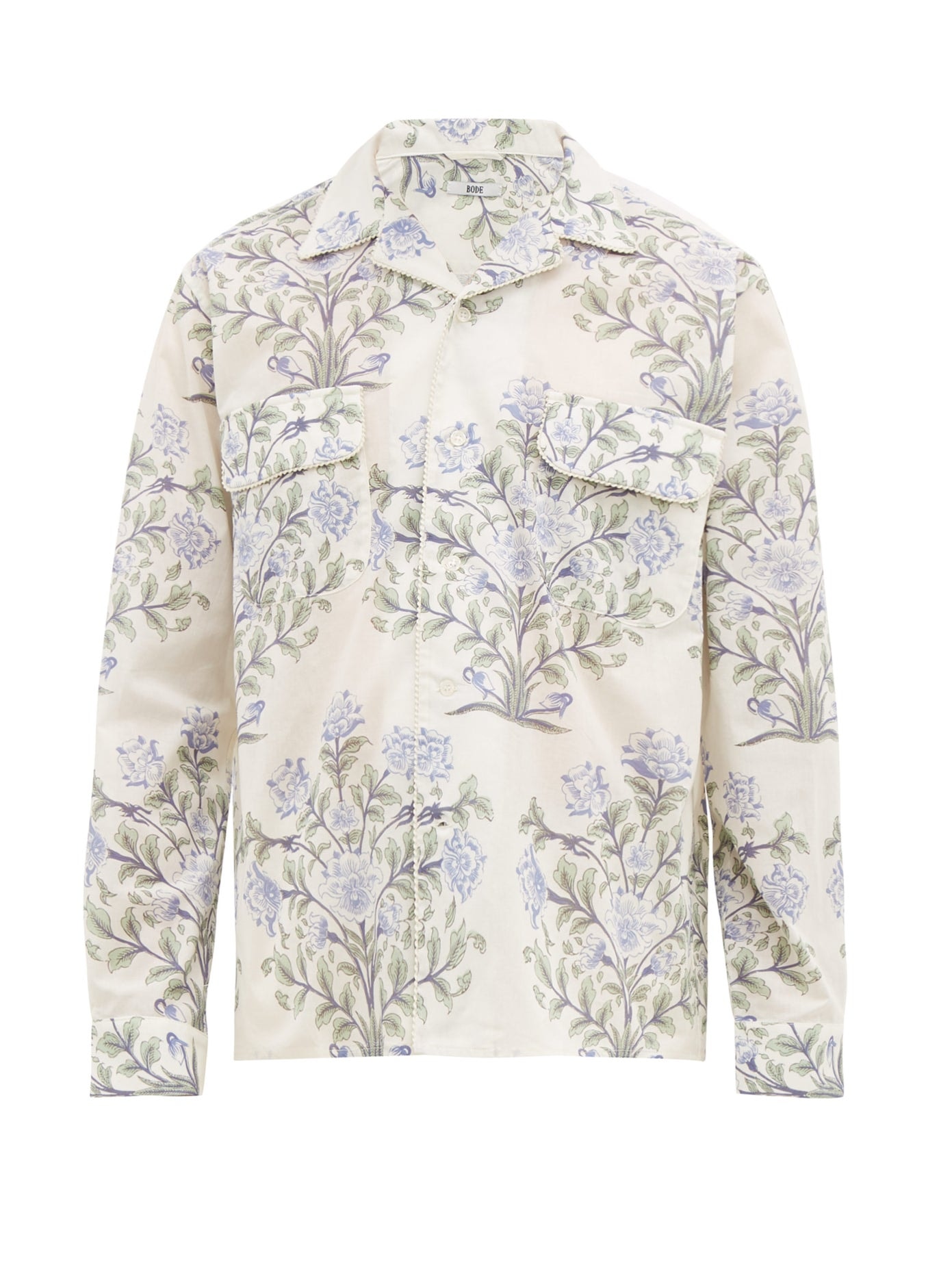 3 of 3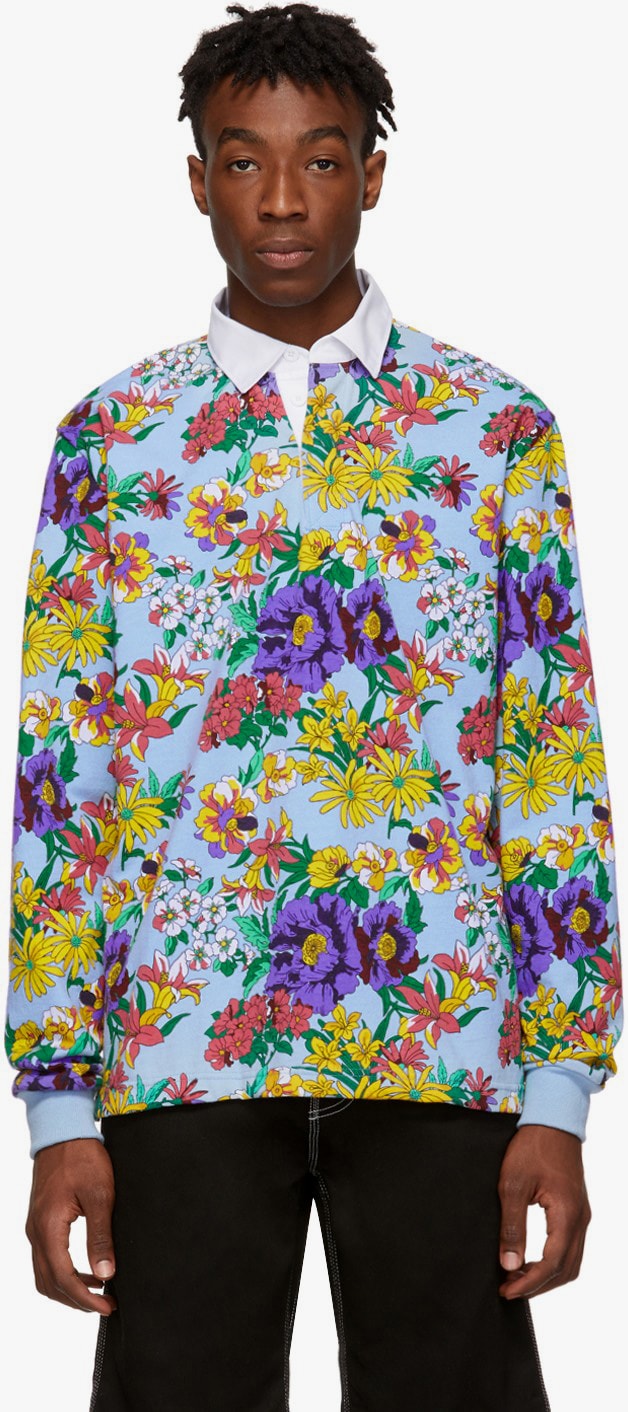 1. Dries Van Noten Floral Camp Shirt at Barneys New York for $560 USD
2. Bode Indo Floral Print Poplin Shirt at Matches for $504 USD
3. Noah Floral Rugby Polo at SSENSE for $230 USD
Neon Ultra
Bright neon colors have been a standard amongst street style goers and have continued to dominate the luxury streetwear space. However, the different mixes of hues and newer effects such as gradients and application to logos have given the direction a whole new level of style. Mix-and-match bolder tones against solids for a stronger pop of hue.
Shop the trend now:
1 of 3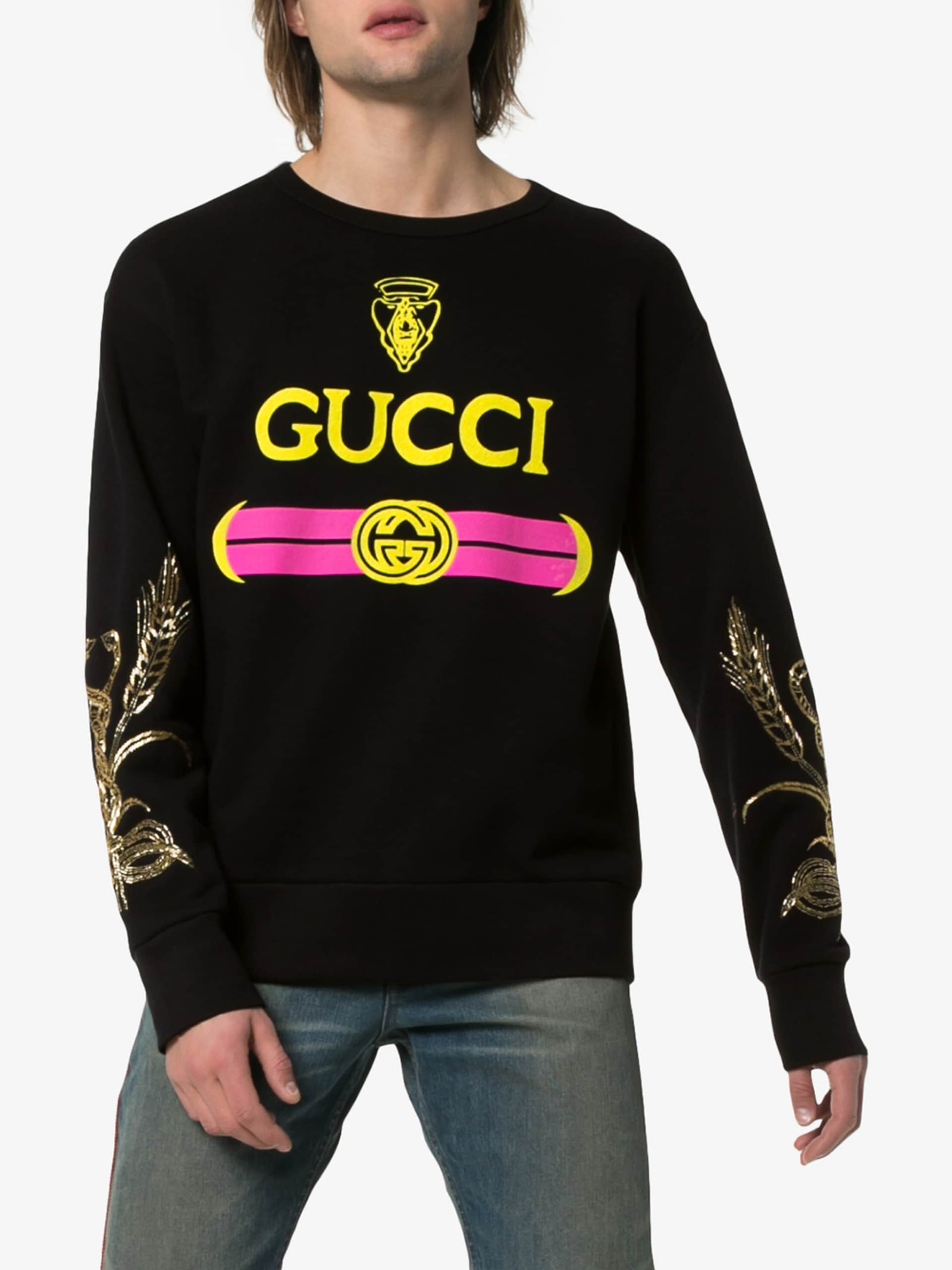 2 of 3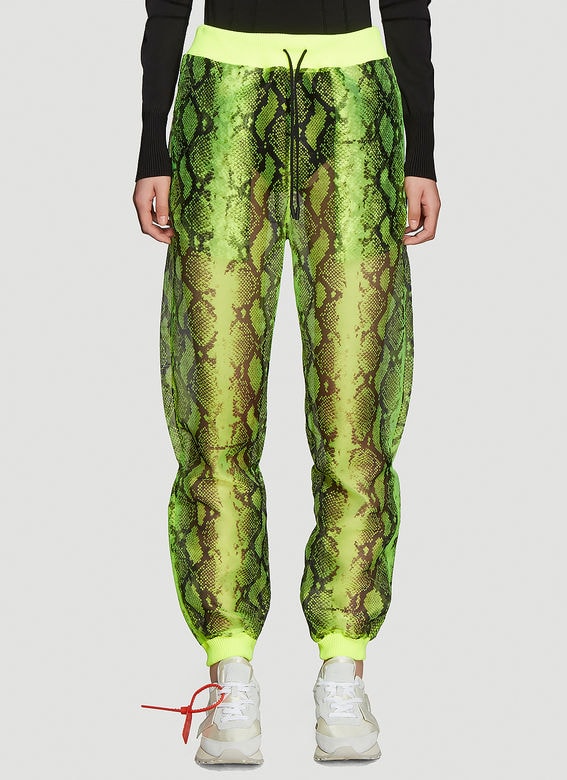 3 of 3
1. Gucci Logo Cotton Sweatshirt at Browns for $2,400 USD
2. Off-White Neon Python Track Pants at LN-CC for $295 USD (sale)
3. Valentino Graphic Print Shirt at Selfridges for $850 USD
Puffer Form
Puffer jackets get a bad rap for its bulky appearance as comfort is sometimes sacrificed for warmth. But in the age of the oversized trend, we see the plush-filled outerwear design get more love as of late. Choose a vest option for a less robust appearance and go for louder prints and fabrics for a true statement style.
Shop the trend now:
1 of 3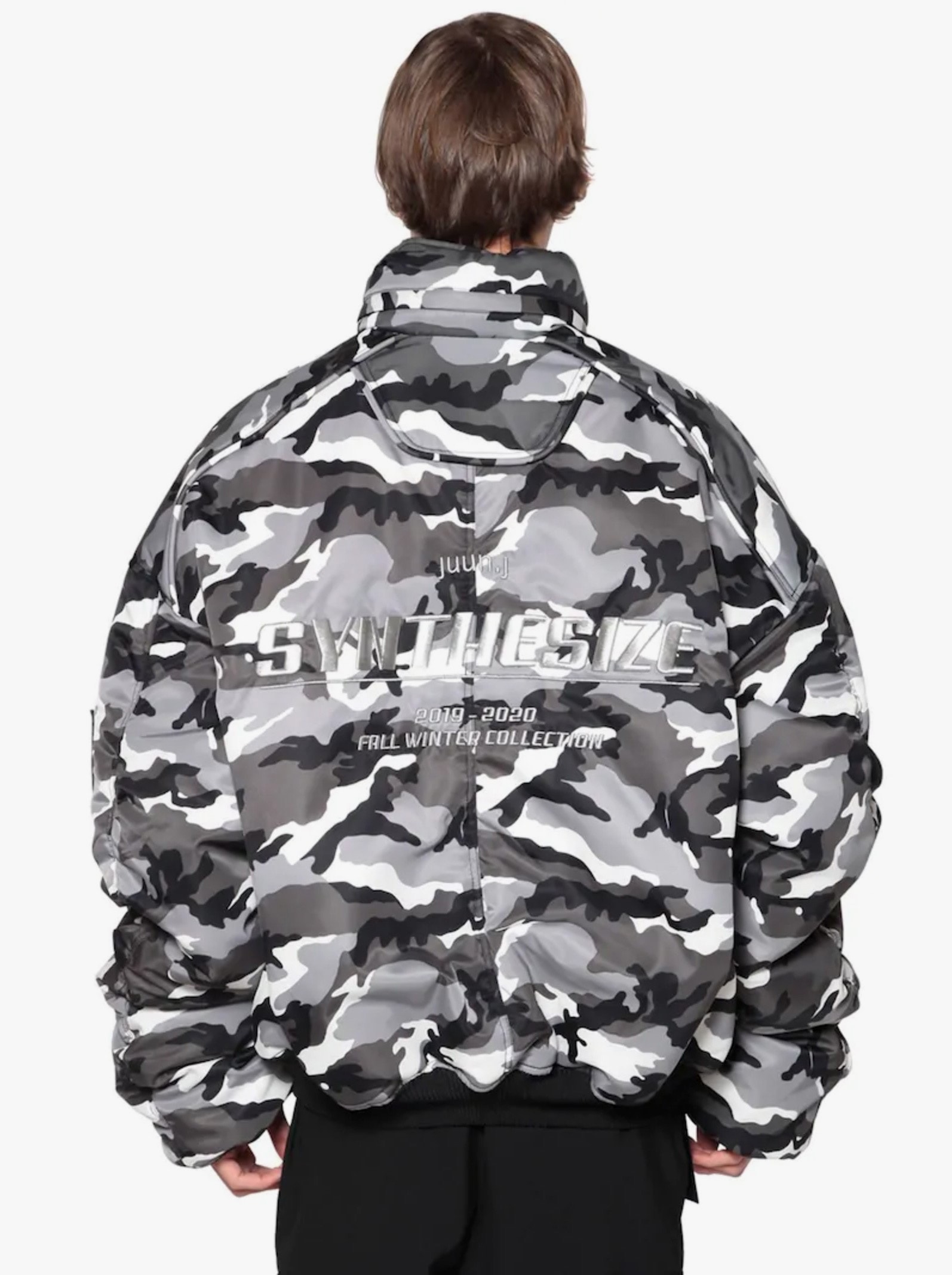 2 of 3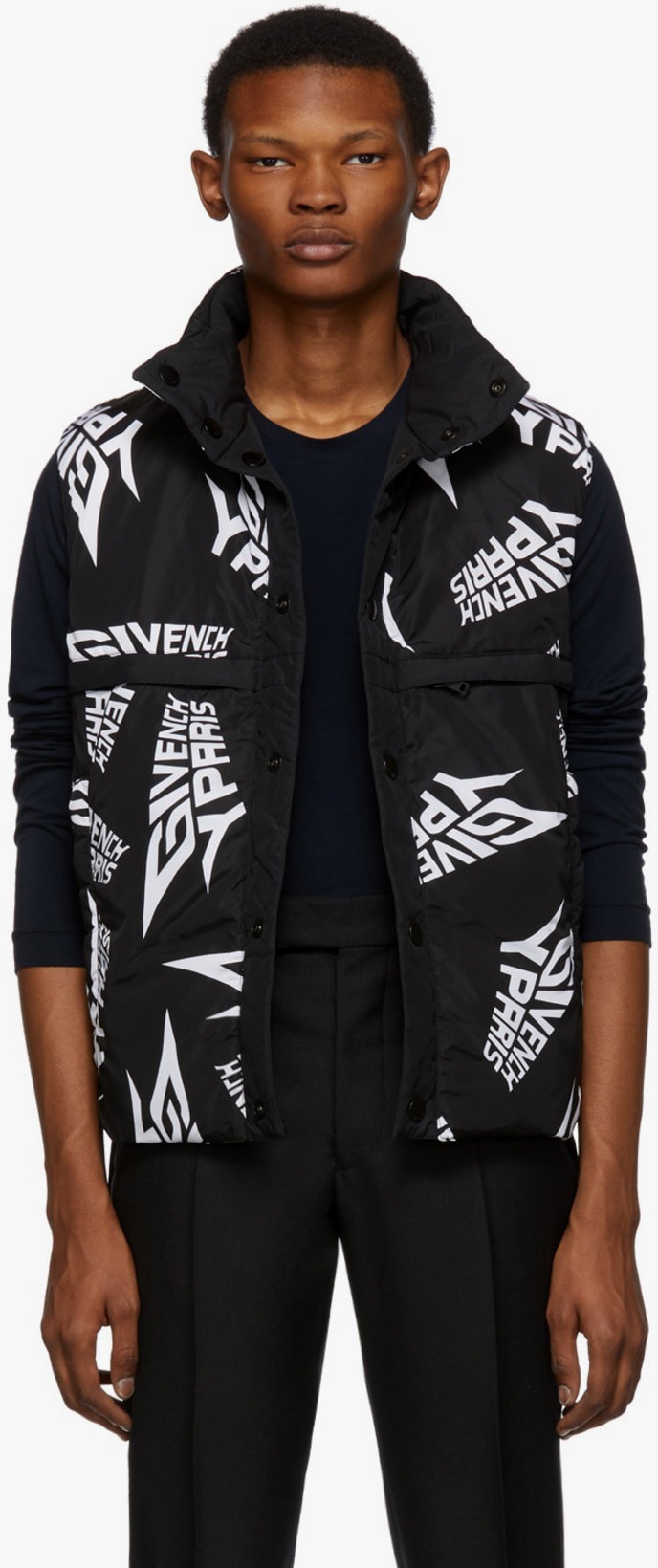 3 of 3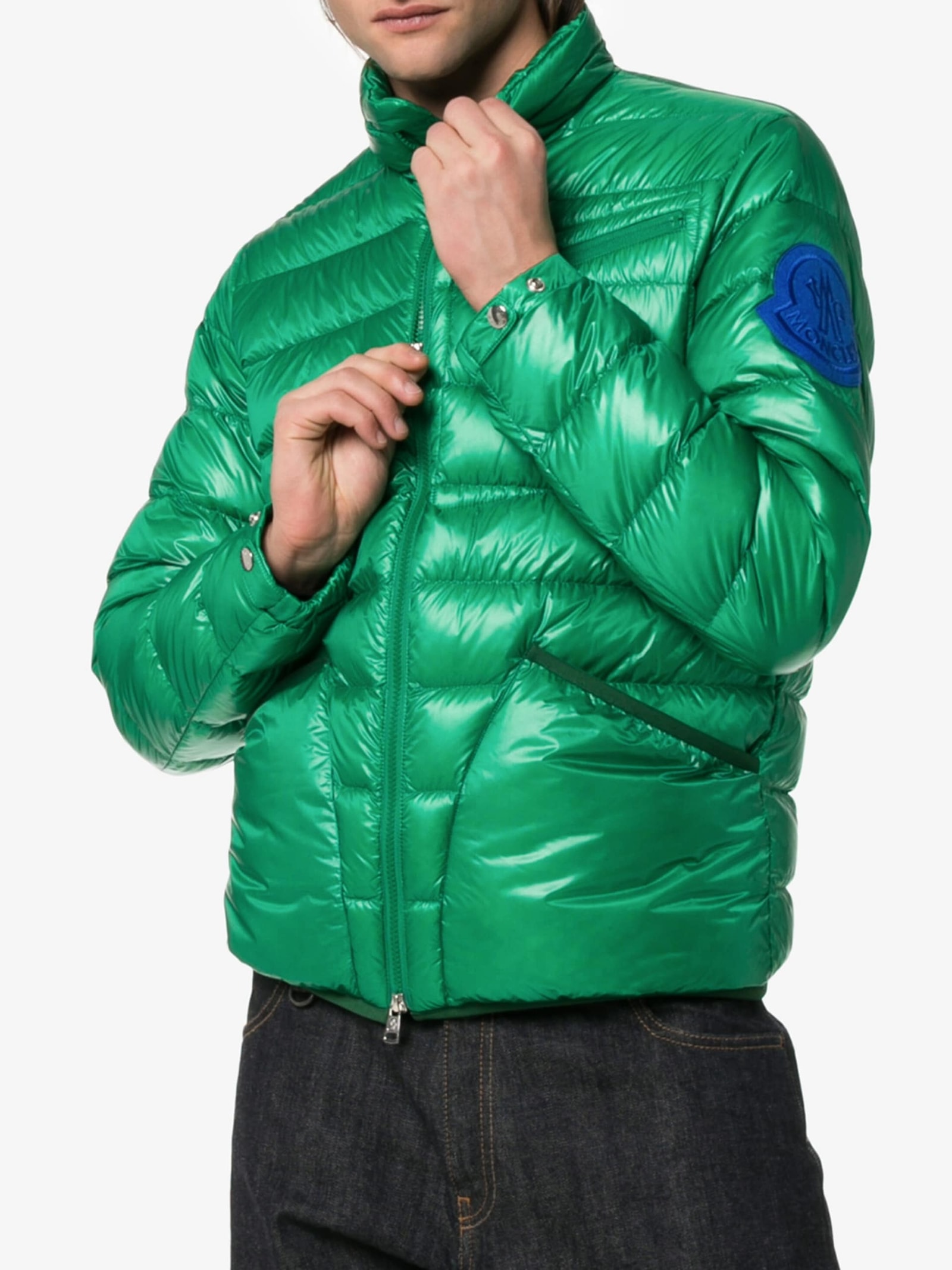 1. JUUN J Printed Puffer at Luisaviorama for $2,545 USD
2. Givenchy Black Puffer Vest at SSENSE for $1,420 USD
3. Moncler Genius Green Puffer Jacket at Browns for $1,224 USD
Tower Tailoring
Tailoring has become a big part of the steady transition of streetwear fans to suits. For those still not privy to the traditional cuts seen on Saville Row, more progressive designers like Demna Gvasalia and Raf Simons have given the classic blazer more exaggerated shoulders and longer lengths and sleeves. The trend will continue to move on for the next season but pay attention to the detailing along the closures and the pockets.
Shop the trend now:
1 of 3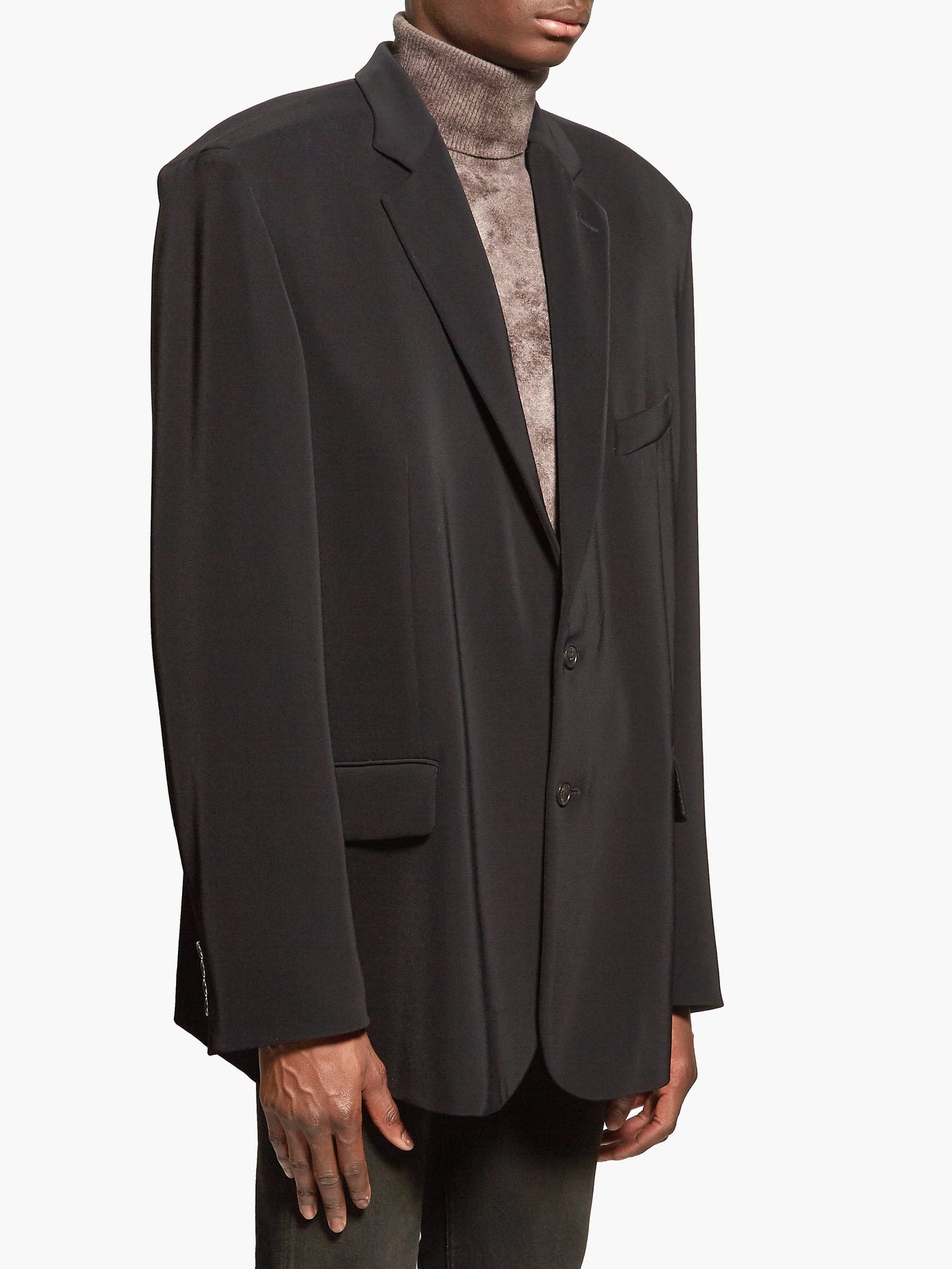 2 of 3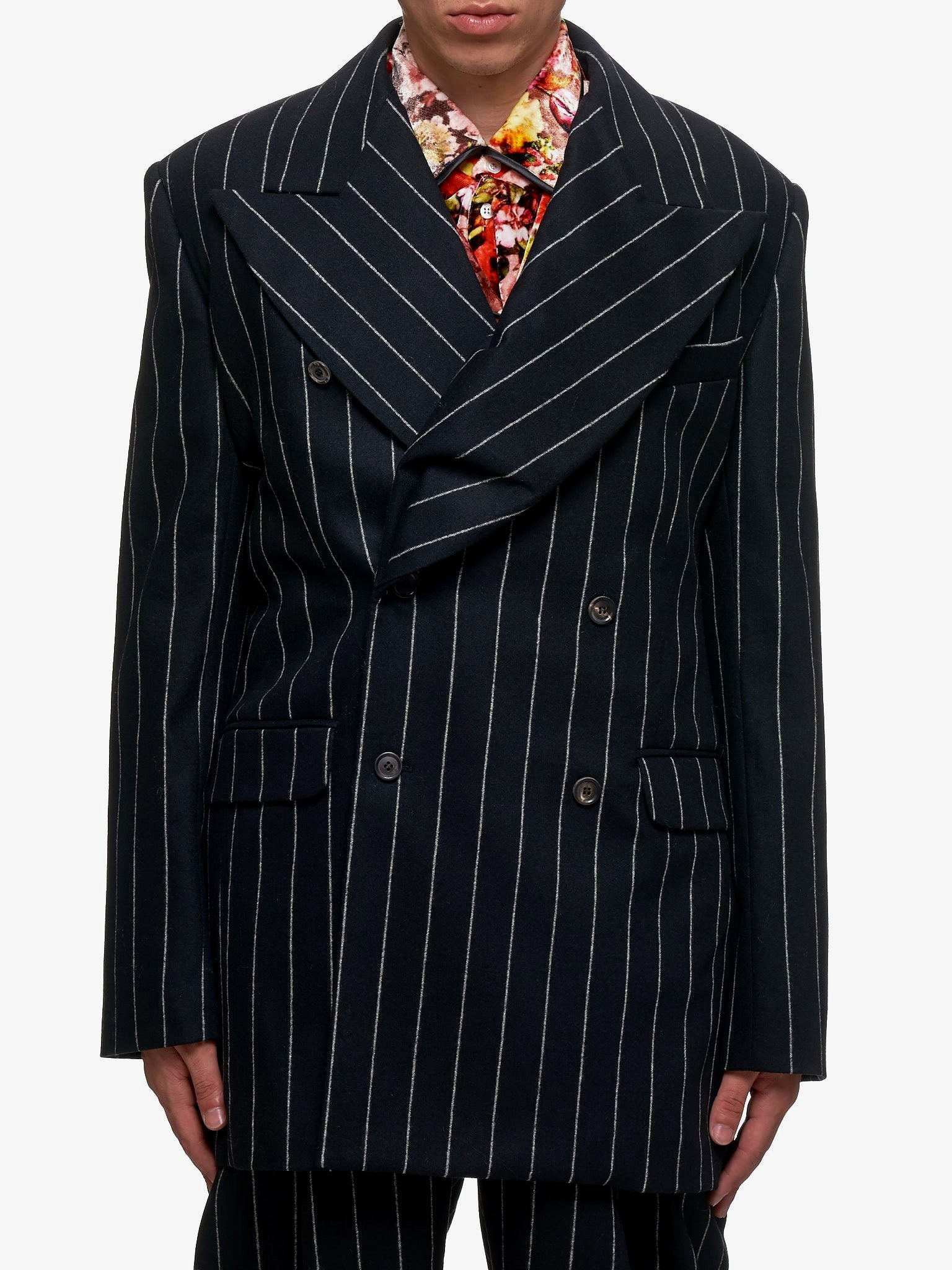 3 of 3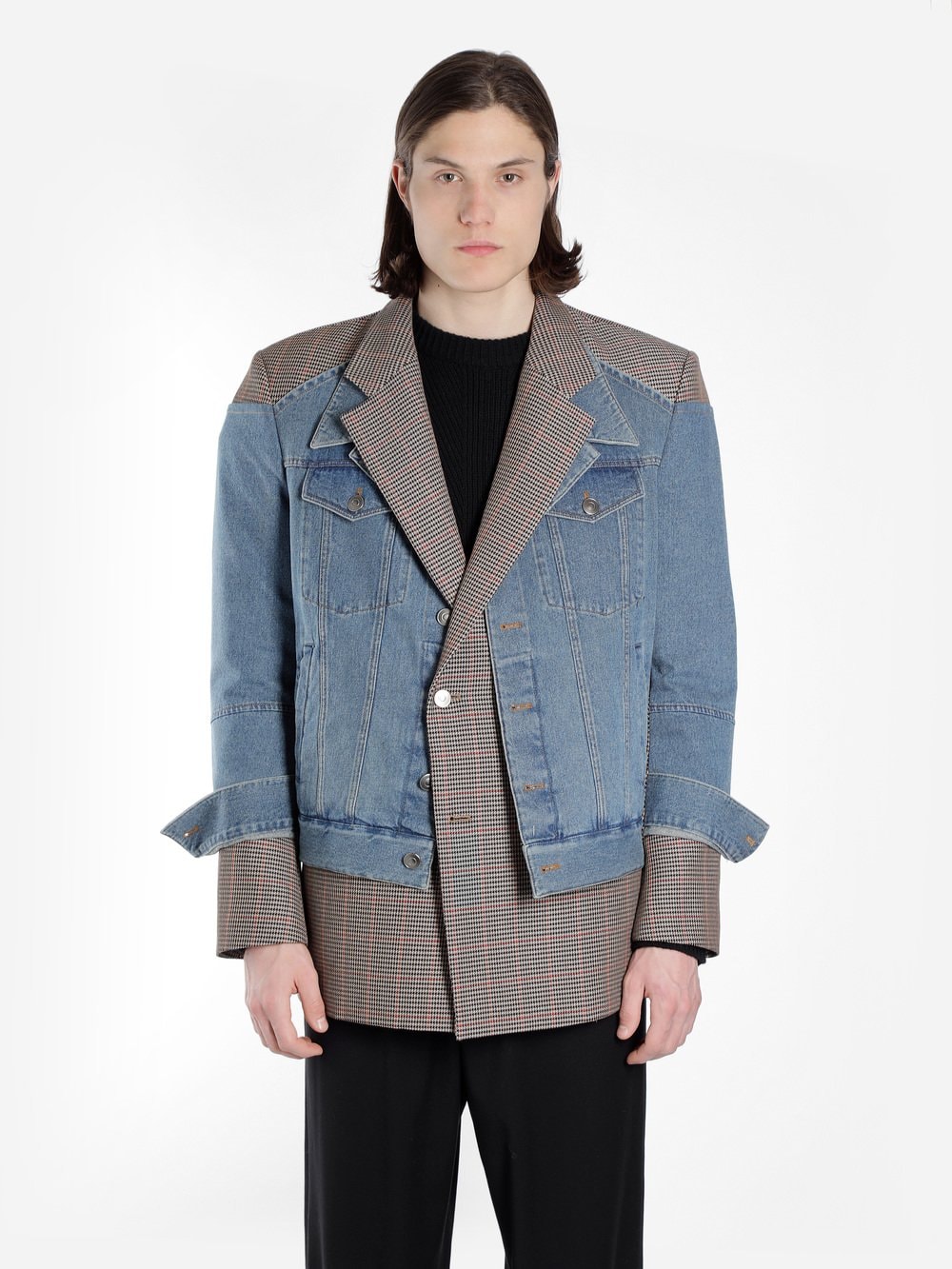 1. Balenciaga Exaggerated Shoulder Blazer at Matches for $2,554 USD
2. Y/Project Pinstripe Blazer at H.LORENZO for $1,235 USD
3. System Denim & Plaid Blazer at Antonioli for $695 USD
On-Point Plaids
Plaids will always be a mainstay in the world of trends. There's not much designers can do about the tried-and-true pattern but there are always other ways to give it a bit more pop. Larger checks or applying more eccentric color combinations can give the simplest of garments some life. Full-head-to-toe looks seem to be the direction of the design with designers going for mixed-media ensembles with patchwork flair.
Shop the trend now:
1 of 3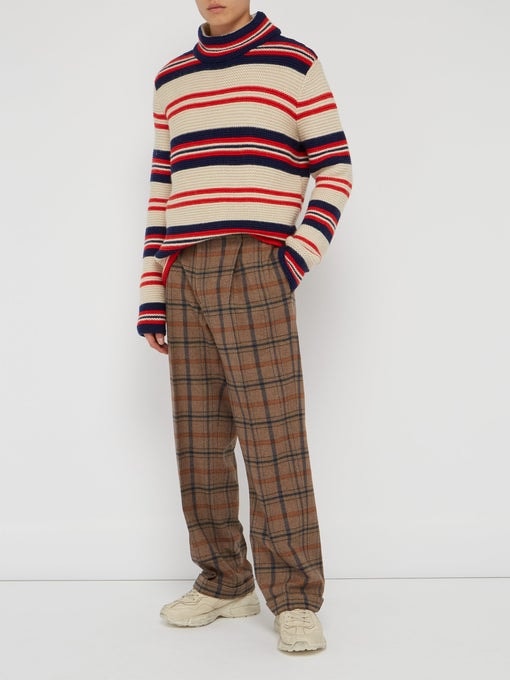 2 of 3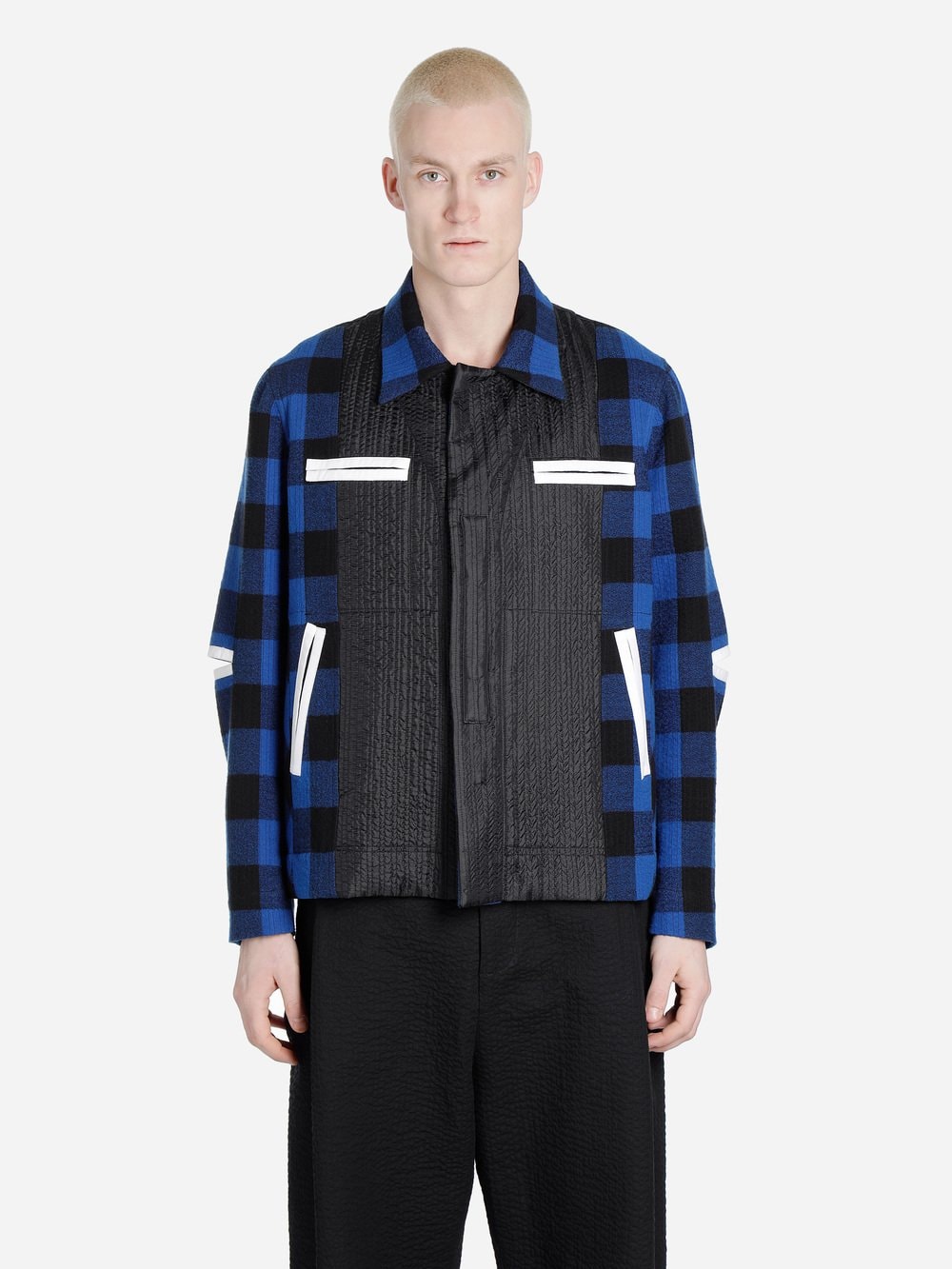 3 of 3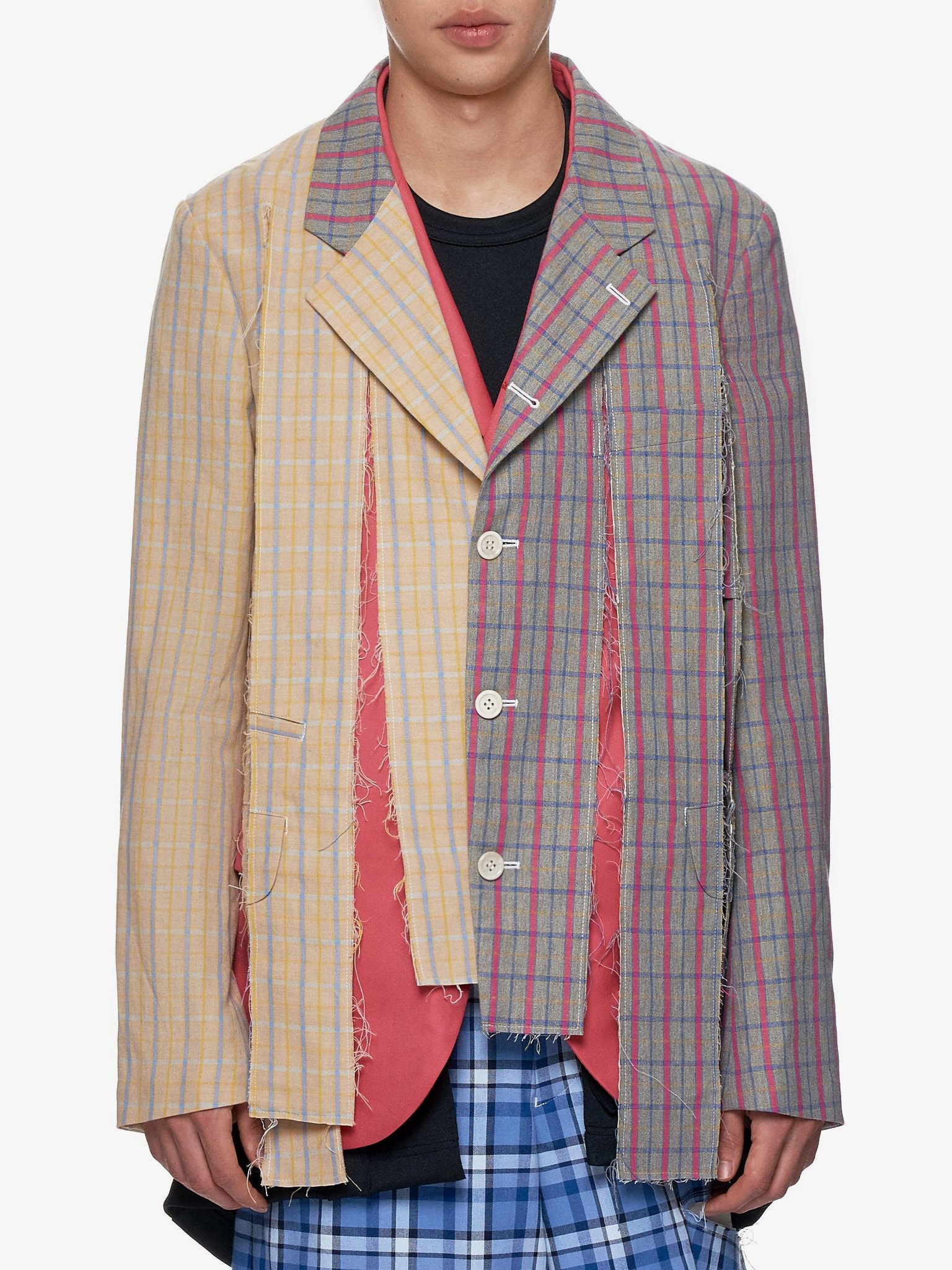 1. Gucci Plaid Wool Trousers at Matches for $1,034 USD
2. Craig Green Multi-Plaid Worker Jacket at Antonioli for $864 USD
3. Comme des Garcons Homme Plus Mixed-Media Blazer at H.LORENZO for $2,615 USD