Tesla's Megapack is the Company's Largest Energy Storage System to Date
Each holding three mega-watt hours of energy.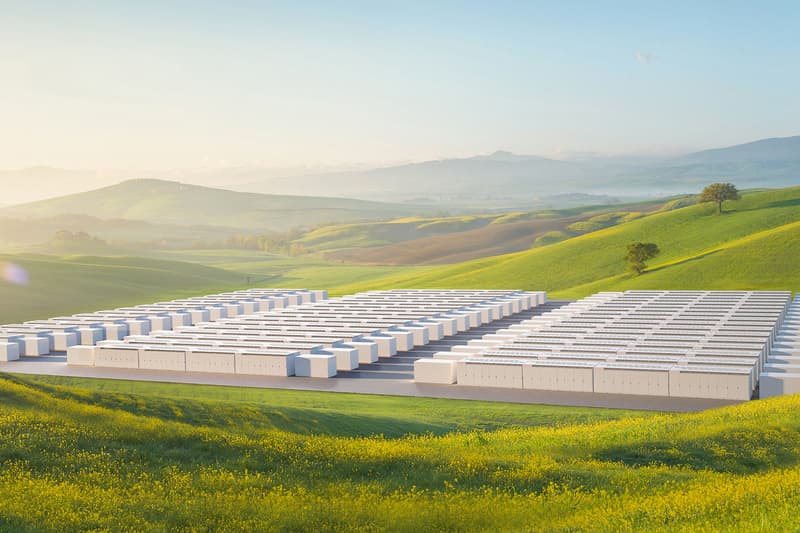 Tesla's venture into energy storage systems has so far been rather successful, with Elon Musk's company first launching a residential Powerwall followed by a commercial product called Powerpacks, which were used to build the world's largest lithium-ion battery in Hornsdale, Australia, saving the region $40 million USD in the first year alone. However, the big tech company has really taken things to the next level with its newest creation, moving from an already-impressive commercial scale to a full-on utility-scale project, called the Megapack.
According to Tesla, the Megapack — which comes fully assembled from the factory — can hold up to three megawatt-hours of storage and 1.5 megawatts of inverter capacity. As an improved version of the Powerpack, the new storage system boasts a new AC interface with 60 percent increase in energy density, saving both costs and time compared to more conventional battery systems or fossil fuel plants. Tesla also claims that using its new technology, the company "can deploy an emissions-free 250 MW, 1 GWh power plant in less than three months on a three-acre footprint – four times faster than a traditional fossil fuel power plant of that size."
As of now, Tesla's Megapack has already been employed for the Moss Landing energy storage project in California with PG&E, Musk's company responsible for providing 182.5 megawatts for the project's expected total of 567 megawatts.
Those interested in learning more about Tesla's latest Megapack technology can head over to the company's dedicated page for more information.
For more things tech related, Apple analysts predict all three 2020 iPhone 11 models to support 5G.