Virgil Abloh Has Inked a Deal With His First Gallery
Galerie Kreo has grabbed the attention of the multi-disciplinary creative.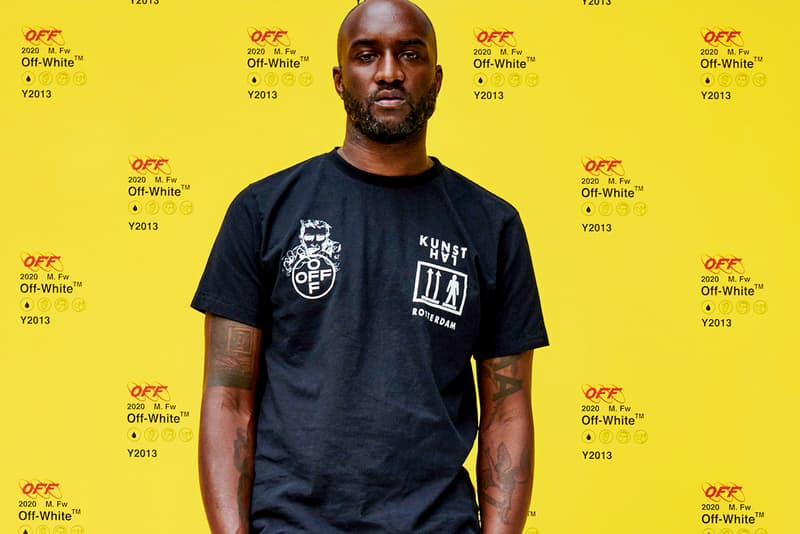 Virgil Abloh has never been one for boundaries. From architecture to fashion, to orchestrating runway shows in Paris to exhibiting at the prestigious MCA Chicago, Abloh has always had a knack for doing something a little bit different. Now, unsurprisingly, the designer-meets-creative director has signed with Paris-based design studio Galerie Kreo, the gallery that also represents the likes of Marc Newson, the Campana Brothers, and more.
Galerie Kreo maintains itself within the same lane as Abloh's trajectory, which has honed in particularly on its fascination with contemporary and forward-thinking design. The studio provides its designers with various physical workshops and resources in an effort to help in aiding the creation of one-of-a-kind objects. Co-founder and owner Didier Krezentowksi noted that when he met the designer in 2017, Abloh shared that "he wanted to get into furniture design and that he had already planned a few pieces." Krzentowski finished by saying "he's a fashion designer, but also an architect and an engineer, so to me, it made a lot of sense…a lot of what I like and what I'm drawn to are things that I don't totally understand at first. That's how I felt about his work."
Galerie Kreo has produced a number of Abloh's designs in the past, including various pieces that are currently on display at his MCA Chicago "Figures of Speech" exhibition.
For more related news, KAWS:HOLIDAY is going to Mt. Fuji in Japan.