Prada Drops Half-Half Bowling Shirts in Quirky Archival Prints
Leopard print, bananas, animé and more.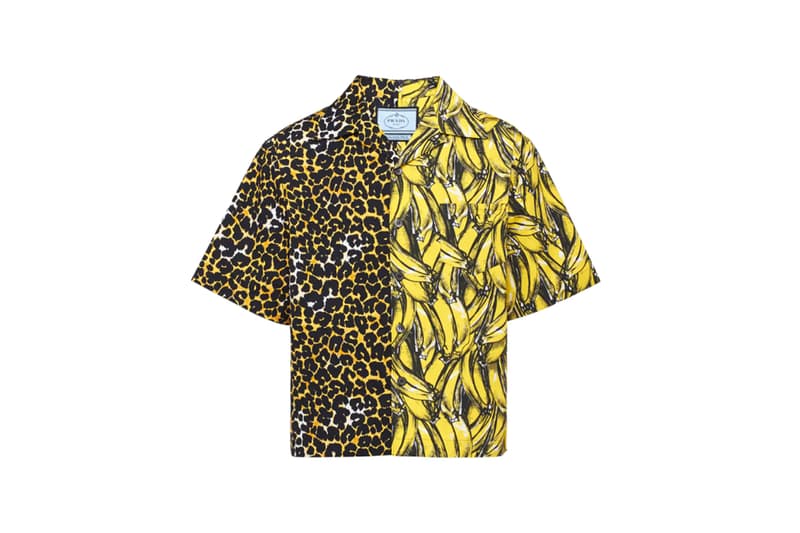 1 of 4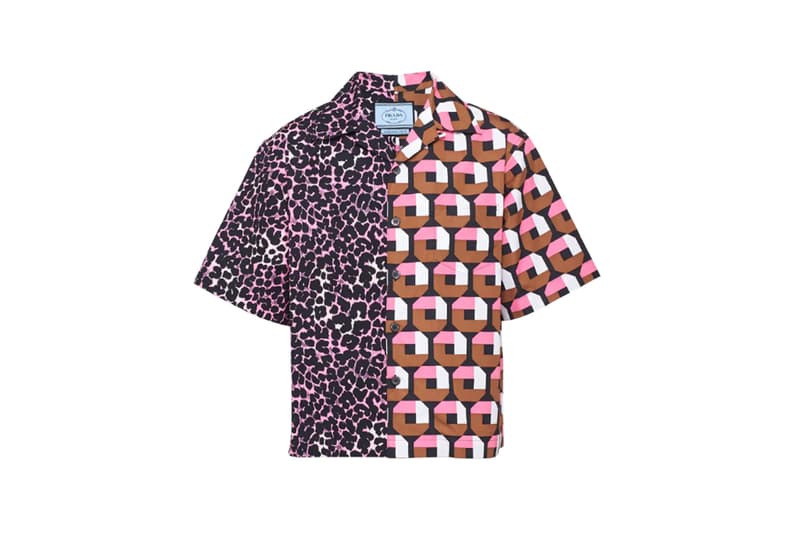 2 of 4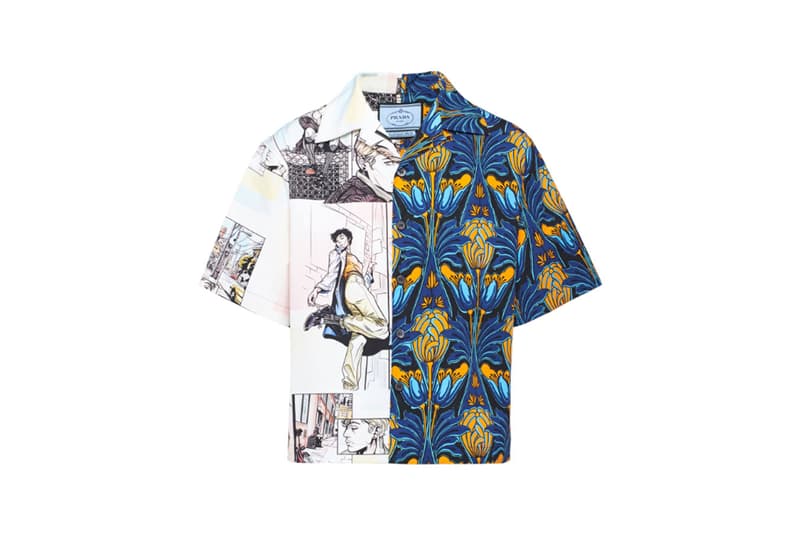 3 of 4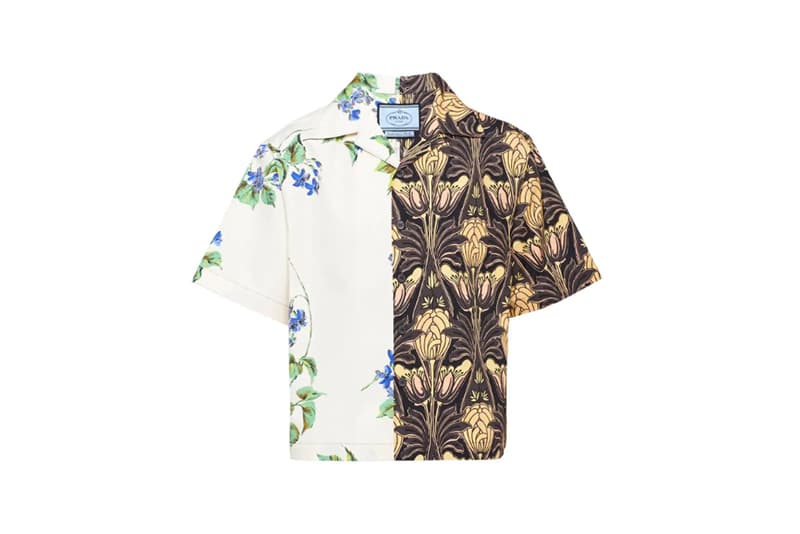 4 of 4
As Prada prepares to release the Frankenstein version of its signature bowling shirt, the brand has now dropped off the popular short-sleeved button-up in a series of archival prints for the season. The latest styles, officially dubbed the Double Match shirt, are marked with a colorblocked design that showcases colorful and quirky patterns.
One of the brightest of the bunch is the part-leopard, part-banana edition, which presents a tropical take for the summertime that is underscored with yellow and gold tones throughout. The spotted animal print returns for a purple-toned option, while brown and pink geometric shapes on its other half lend an '80s vibe.
For a slightly more subdued look, the Italian label offers up the top in a neutral mix featuring cream (dotted with blue flowers for a pop), alongside black and brown (accented with a baroque design). Meanwhile, the brand takes the same baroque print and washes it in a bold cerulean hue for a fourth version, pairing it with animé illustrations for a fun touch.
Priced at $1,120, Prada's Double Match Cotton Shirt is available now at its webstore.
For more in fashion, check out the label's approach to the chest rig trend with its recent Nylon Harness Bag.