Kid Cudi Reveals There Is an Unreleased "Wild'n Cuz I'm Young" Remix Featuring JAY-Z
While responding to fans on Twitter.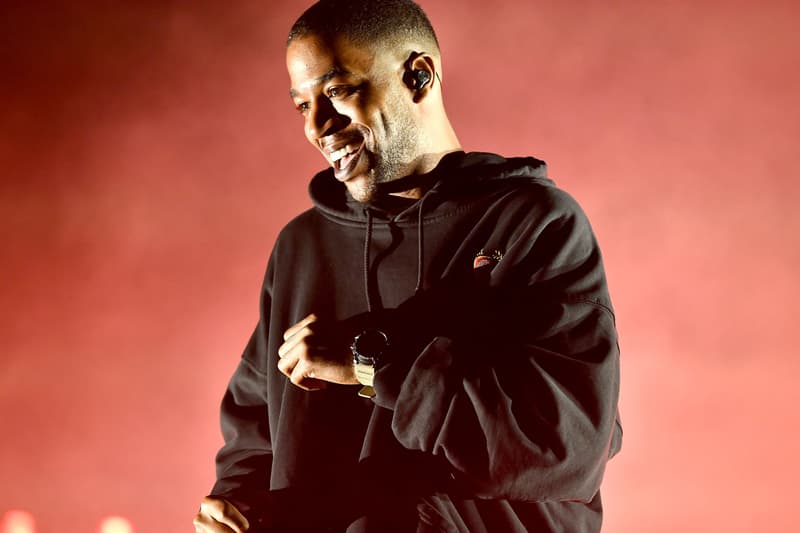 Always showing love to his fans, Kid Cudi recently took some time to reply to some tweets.
During the impromptu Q&A session, Cudder revealed that there is an unreleased version of  "Wild'n Cuz I'm Young" featuring JAY-Z. Although he didn't reveal why the remix of the Man on the Moon II: The Legend of Mr. Rager cut never dropped, Cudi did say he's "gonna try to release that someday." Later on, the rapper noted he wants to go on a world tour with A$AP Rocky, collaborate with Billie Eilish and his even revealed his go-to Wendy's order. Finishing the session off, Cudi told his fans that they can expect new music early 2020.
Catch Kid Cudi's responses to fan questions below.
For more music news, Rihanna is now the richest female musician in the world.
Ok so get this, Jay z recorded a verse for a remix i never put out ?? unreal. Gonna try to release that someday. Its fuckin epic https://t.co/iM7xlxsXuo

— The Chosen One (@KidCudi) June 5, 2019
Id love that why not? Bring some people w me like @asvpxrocky and the fam https://t.co/rVNUZEfIRs

— The Chosen One (@KidCudi) June 5, 2019
Not too sure!! Def a female tho. Who are your favorite female artists? @billieeilish is fire https://t.co/325xWkFxDB

— The Chosen One (@KidCudi) June 5, 2019
Number 1 single w cheese no pickles large https://t.co/r174i3WC0W

— The Chosen One (@KidCudi) June 5, 2019
This is a great idea!! Get the awesome @RuPaul involved? https://t.co/K6DIqNS0UX

— The Chosen One (@KidCudi) June 5, 2019
Shout out to the always fuckin awesome @steveyeun miss u man!! https://t.co/9X5eXJFDwU

— The Chosen One (@KidCudi) June 5, 2019
Its one of my top 3 fave songs to perform. The ending when I say "its gon be ok", I really truly mean that ? thank you for rockin out w me! https://t.co/g9Oqok8DVn

— The Chosen One (@KidCudi) June 5, 2019
Hi! Sometime next year https://t.co/5TtVbpg38u

— The Chosen One (@KidCudi) June 5, 2019