New Data Showcases Nike Outranking Competition in Consumer Perception
The Oregon-based brand remains top dog in the sportswear industry.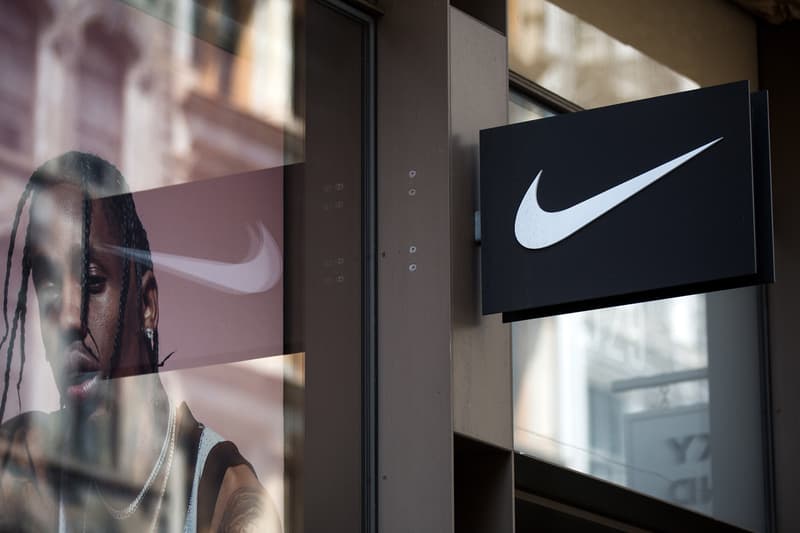 In the ever-growing and immensely competitive sportswear industry, analysts tend to rely on numbers in order to gauge a brand's performance. But as is the case with much of quantitative data, a variety of conclusions and ways to expand business practices typically emerge. Yet for Forbes contributor and market researcher Pamela N. Danziger, much of the quantitativeness of a brand's importance and overall market hold is based on how consumers perceive the brand.
Using a recent survey among 1,400+ athletic apparel consumers within the United States, Danziger highlights data from investment firm Canaccord Genuity collected in March of this year. The new survey suggests that Nike ranks number one in these consumers' perception of innovation as well as fashion and style, mandating them as the continued leader in all key categories relating to consumers.
According to the data, Nike retains its lead in innovation, with 42% of men and 39% of women noting it as the most innovative. Women ranked Under Armour as number two (with 29%), adidas at number three (with 17%), and Lululemon at fourth (with 9%). Men put adidas at number two (with 35%), Under Armour at three (with 18%), and Lululemon in last (with 4%). This follows through with Nike's recent Triple Double Strategy, which focuses on innovation, service and delivery to market, and an intensified connection to consumers.
Fashion and style-wise Nike continues with a tremendous lead – 42% of men and 31% of women consider it the top in the industry. However, Lululemon here retains a stronghold with women at number two at 26%. This is evidently in line with Lululemon's rapid expansion and integrated emphasis of well-articulated and designed female athletic and leisurewear. Yet for Nike, this also reflects its continued diversification of products and an ever-growing emphasis on female consumers within the fitness and fashion sectors.
Lastly, brand loyalty is arguably one of the most important factors listed in the recent survey. To little surprise, Nike's lead in both innovation, as well as fashion and style, translating to an increased likeliness of customers returning to the brand for future purchases. In terms of men, Nike (41%) and adidas (39%) here are neck and neck, yet the crux is put onto female consumers as 38% of females are likely to buy Nike next, as opposed to 22% who side with adidas.
What do you think about the matter – do you feel Nike is at the top of the sportswear market? Let us know below. If you're interested in checking out the full report, do so here.
For more related news, these are Gen Z's top 20 favorite brands.