Nike Launches Fit Scanning Technology to Measure the "Perfect" Shoe Size
It will be available in the brand's app, as well as in-store.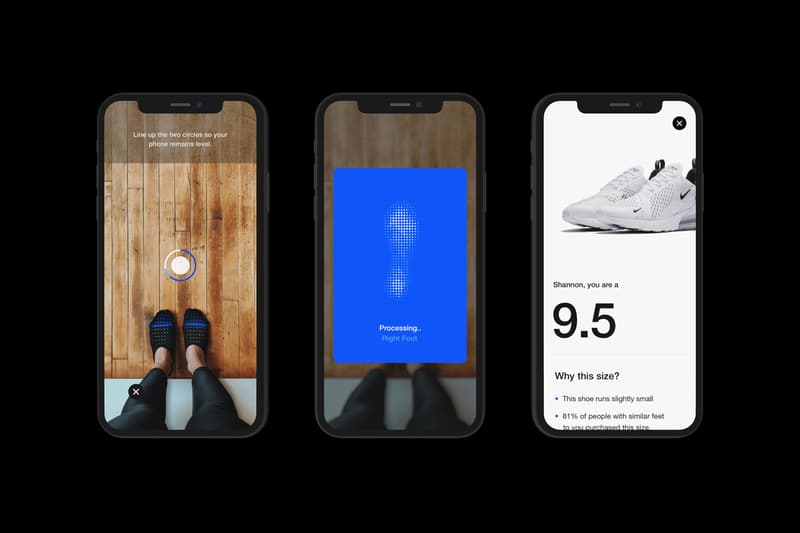 After acquiring computer vision company Invertex last month, Nike continues to boost its digital capabilities with the unveiling of its new Nike Fit scanning technology. Driven by the statistic that more than 60 percent of people are wearing the wrong shoe size, the upcoming measurement tool will be able to map customers' feet for what the brand calls a "truly perfect fit."
The fit component will be accessible via the Nike app and will utilize a mix of artificial intelligence, computer vision, data science and various algorithms. Customers will be able to use their phone camera in order to scan their feet, which is done by collecting 13 data points that map each foot's morphology. The entire process takes only a "matter of seconds," resulting in a "best fit for you" recommendation that is tailored to whichever shoe is being purchased.
There will even be an in-store Nike Fit mat for customers to measure their feet as they browse in person. The technology will also come equipped with a guest mode to cater to any individuals shopping for others.
Elsewhere in its digital pipeline, Nike CEO Mark Parker recently confirmed that more auto-lacing sneakers are expected for the near future.