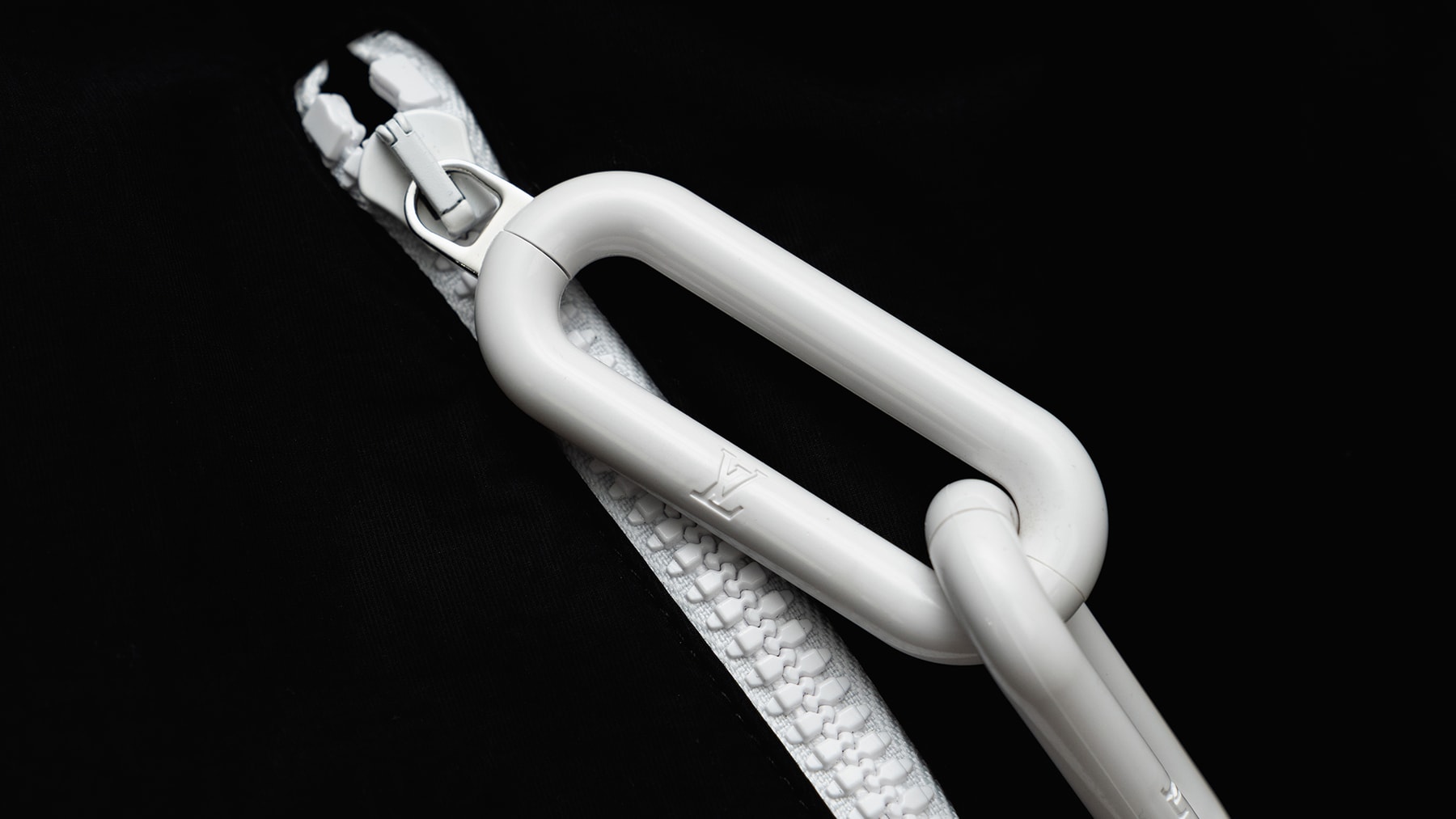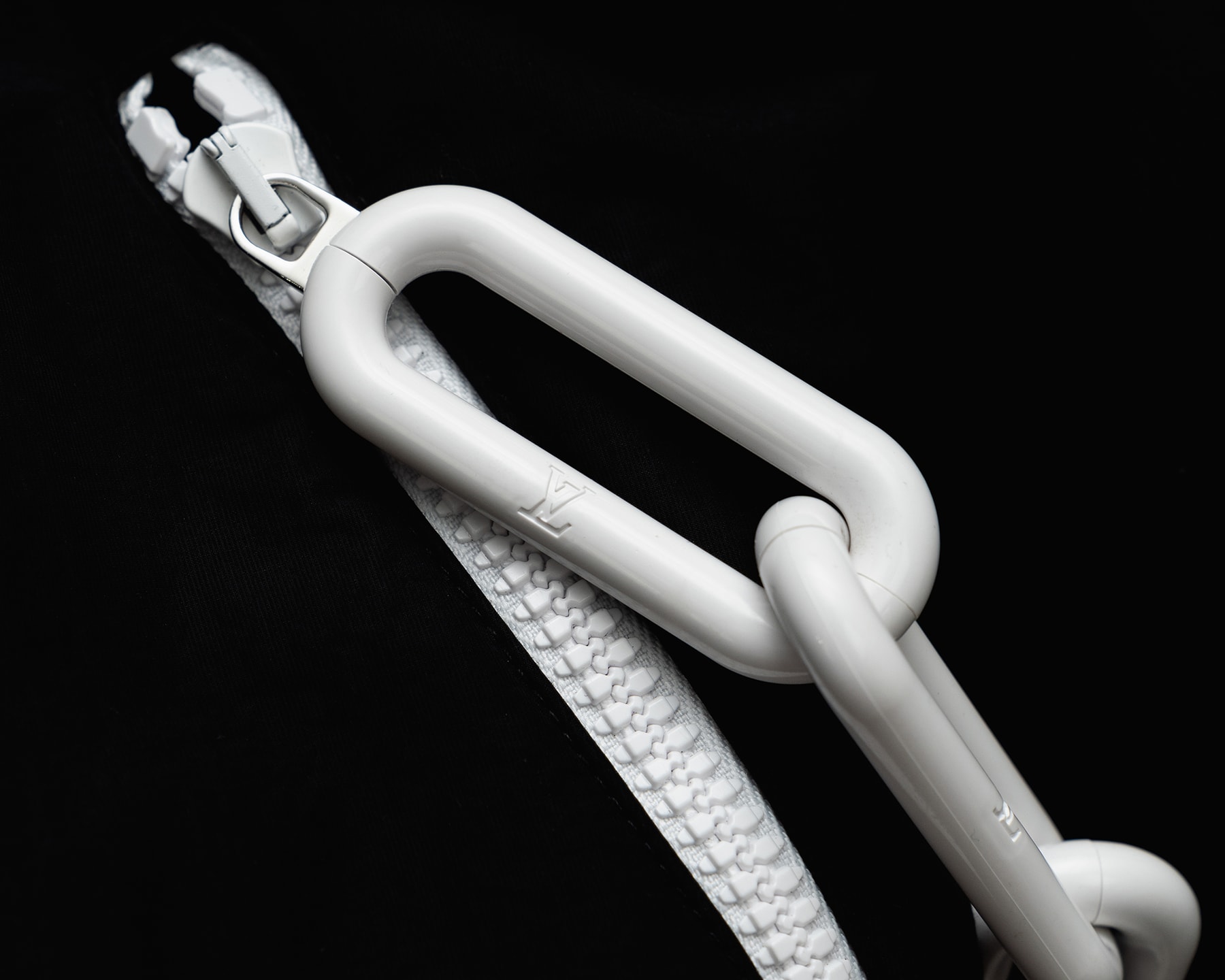 Why Streetwear is at the Forefront of Innovation in Hardware
From custom buckles to luxury zippers, streetwear is focusing on the details.
The right zipper or button isn't the sort of detail you'd notice on a runway or in a street style snap; it is immediately obvious, however, when you touch and feel — and actually wear — a garment. Though not necessarily perceptible at first glance, the combination of engineering and artistry that goes into creating a single zipper can make the high prices of designer clothing far more understandable. And, in recent years, those small details and closures are also a place for menswear brands to create innovative styles unique to their labels and to display their logos; in essence, hardware is crucial for these designers to establish their brands.
That ranges from flashy pieces such as Louis Vuitton's pin closures and chainlinks and 1017 ALYX 9SM's signature buckle, to the small, nearly imperceptible branding details; take a close look at the cordends on an Off-White™ hoodie and you'll see they read "METAL TIP" in tiny lettering on the bottom.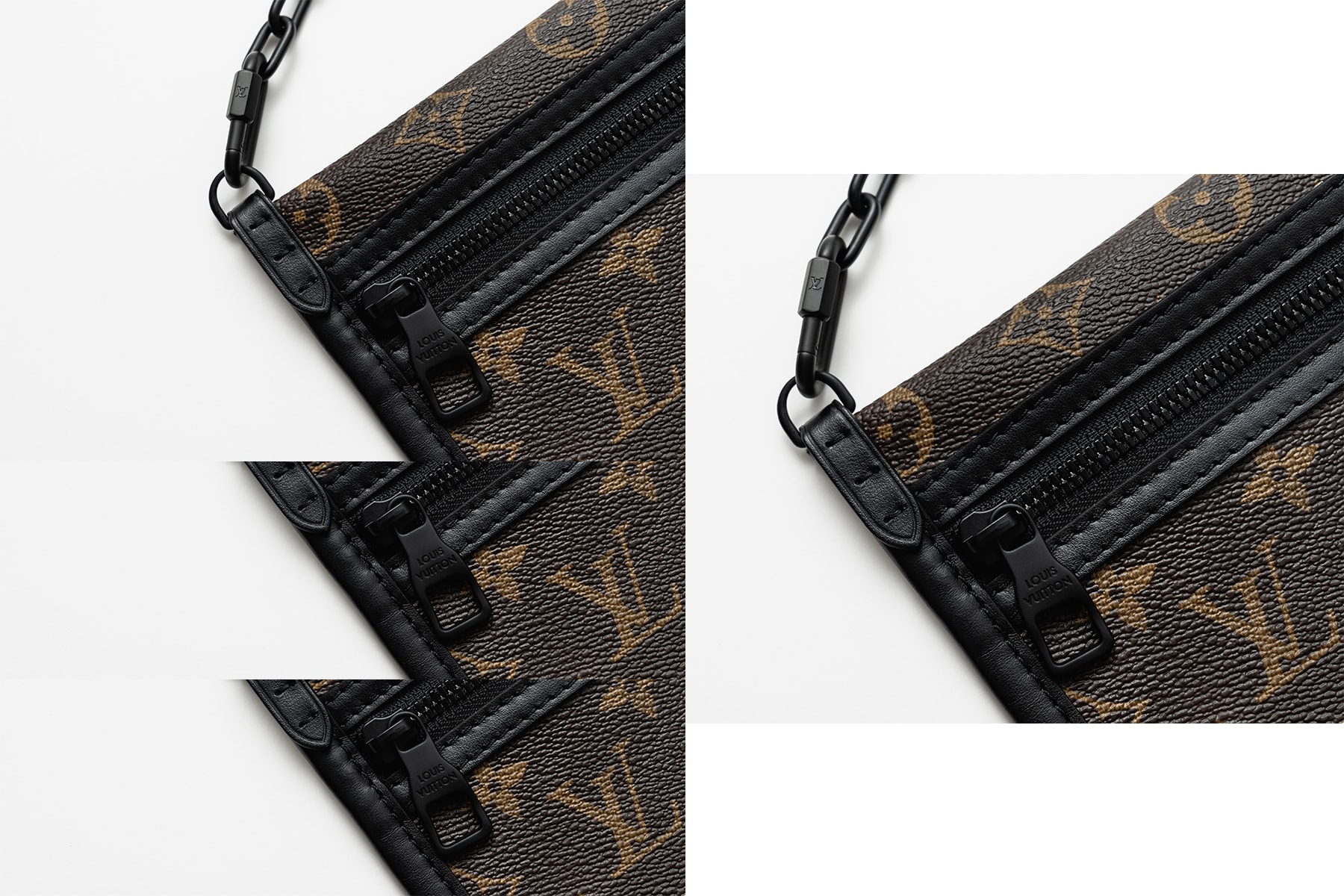 "They force us to think, to be better, to do something new, something different."
"With menswear, they experiment more. This is where the streetwear contamination is coming aboard," says Nantas Montonati, Group Sales & Marketing Director for Swiss manufacturer Riri, which creates everything from zippers and snap buttons to cordstoppers and eyelets at its production sites in Italy and Switzerland. Some of the company's signature creations include the universal zipper slider and the zero snap button. "What we try to do with our zippers and our snaps, and everything is to have it look beautiful and be, really, a design element, as part of it rather than just a functioning piece," says Ben Howell, CEO of Riri USA Inc. "Riri is the brand for the brands," as Montonati puts it.
The company is tight-lipped about the brands it works with, but savvy shoppers can spot its products on garments from the likes of Louis Vuitton, Public School and Dries Van Noten. And streetwear brands in particular are helping Riri, which was founded in 1936, to push forward new ideas. "These guys coming from streetwear, they like us very much, but they have very uncommon ideas," Montonati tells HYPEBEAST. "They force us to think, to be better, to do something new, something different. So I really appreciate them."
In the streetwear sphere, few have made hardware as crucial to their branding as Matthew Williams, whose 1017 ALYX 9SM label has made technical gear-influenced details into a luxury good. His rollercoaster buckle has become the brand's signature piece, appearing on everything from belts and bags to jewelry — even a poncho. Though inspired by equipment at a Six Flags theme park, the buckle makes reference to rock climbing gear, with a kiloNewton rating written on the exterior (its classic belt boasts a 24kN and 12kN rating, while the aforementioned poncho includes a 10kN and 5kN rating). Whether or not the €300 EUR belts are actually suitable for rappelling up a mountain is unclear.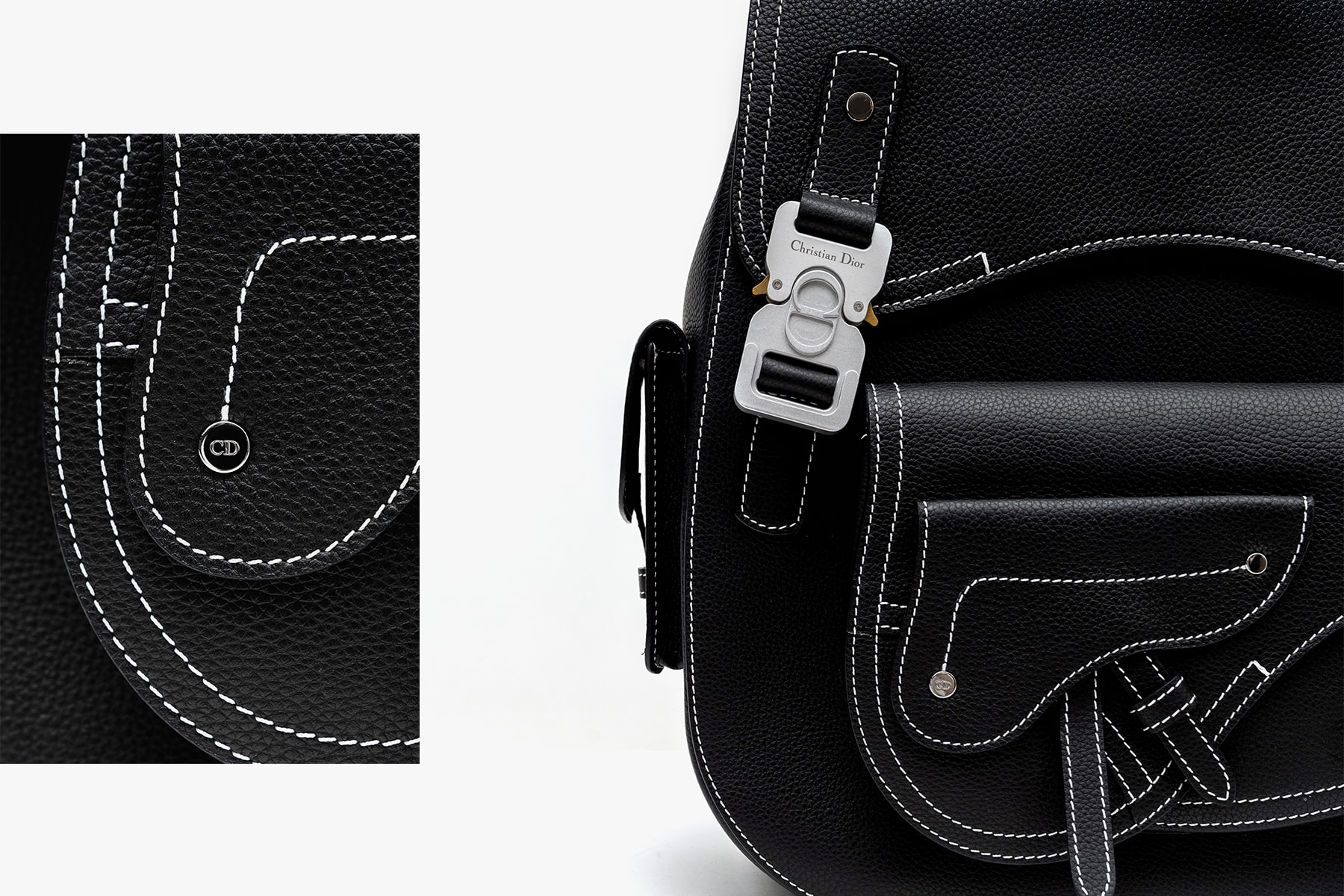 Brands like Prada and Heliot Emil have followed Williams' lead in that regard. But for his first Dior men's show, Kim Jones went a step further and commissioned Williams to translate his signature rollercoaster buckle for the French fashion label. The new version loses the kiloNewton rating for all manner of Dior branding — not only in the form of the house's logo, but with the CD initials transformed into the buckle's shape. And like Williams, Jones has not shied away from adding the buckle to every accessory he can. Along with the new bee motif created by KAWS and the modernization of the house's Oblique logo, it has become a staple of Jones' rebranding of Dior for men.
Hardware as a form of branding isn't attractive for all streetwear designers, however. "There's a lot more hardware in general recently," ACRONYM designer Errolson Hugh tells HYPEBEAST. "But this is more about a look than anything else; it's hardware as an ornament or as an aesthetic for the most part, so it's not really interesting for us."
Innovative uses of hardware certainly isn't new for ACRONYM, which Hugh founded with Michaela Sachenbacher in 1994. However the small brand's profile has risen considerably since Hugh was tapped to revive Nike's ACG line, moving techwear as a whole from an underground subculture to a popular, Instagrammable style.
Hugh nonetheless remains focused on function over style, sourcing from whatever supplier can provide the quality and consistency he needs. "Material determines possibility. For example, the snap we use on our Gravity Pockets was originally engineered to last for 'three generations.' With this type of fatigue curve we felt confident that it could perform the way we need it to," he says. Watching the label's pieces in action, it's easy to see why a high-functioning zipper or snap is so essential to making them work.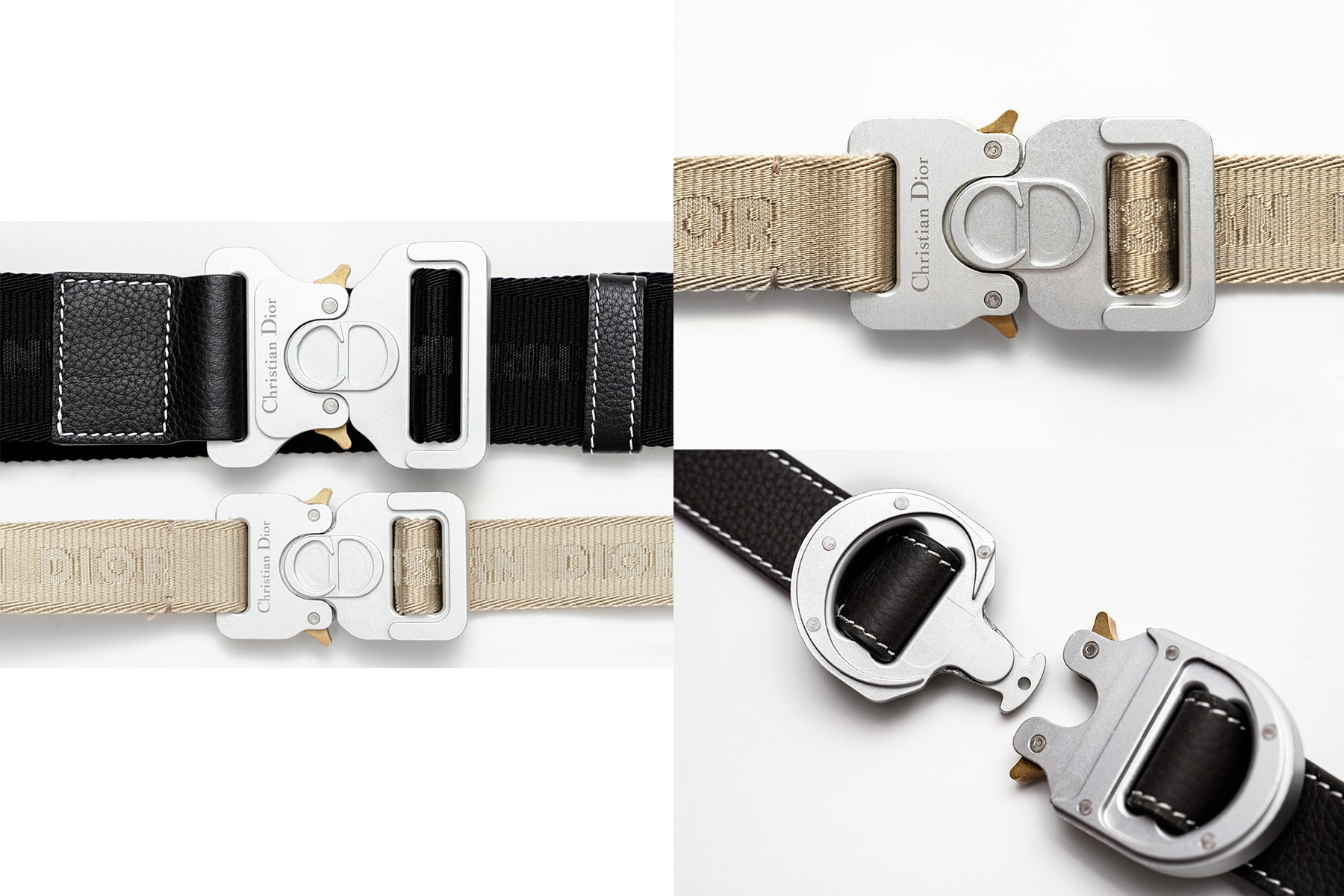 "We're much more about the tested and true, even if we use them in unorthodox ways."
It's for that reason that Hugh in fact doesn't commission any custom closures. "We're not really fans of super brand new things in general, actually," he explains. "We're much more about the tested and true, even if we use them in unorthodox ways." That attention to small details delights the brand's devoted followers, such as the discovery that the ACRONYM x Nike Air Presto Mid includes a locking zipper. "I don't know if they're secrets, but there have always been non-obvious uses and functions built into ACRONYM garments," Hugh says.
To stay ahead of the curve however, the zipper industry needs to not merely keep up with established houses, but establish close relationships with designers at the beginning of their careers. "We decided to place the showroom in London because there are three major fashion schools based in London: Central Saint Martins, London College of Fashion and Royal College of Art," YKK PR executive Anna Stefaniak tells HYPEBEAST.
YKK's products are found on everything from Levi's to Yohji Yamamoto (though it too is quiet about officially confirming its client list), but its status as the number one zipper producer in the world means it is more associated with the mass market rather than bespoke production. However, in December 2015 the Japanese company opened its first ever showroom in London's Shoreditch district, which Stefaniak says was a "revolution" for the company in allowing individual designers to interact with YKK.
"Before you had to be a big brand to place an order with us," she says. Now freelance designers or fashion students can make an appointment and purchase small orders of YKK products. And considering it is facing increasing competition from Chinese producer SBS for the mass-market consumer, YKK is smart to showcase its more design-minded capabilities with the showroom. "It's kind of like our dream to have this kind of showroom in every city," Stefaniak says.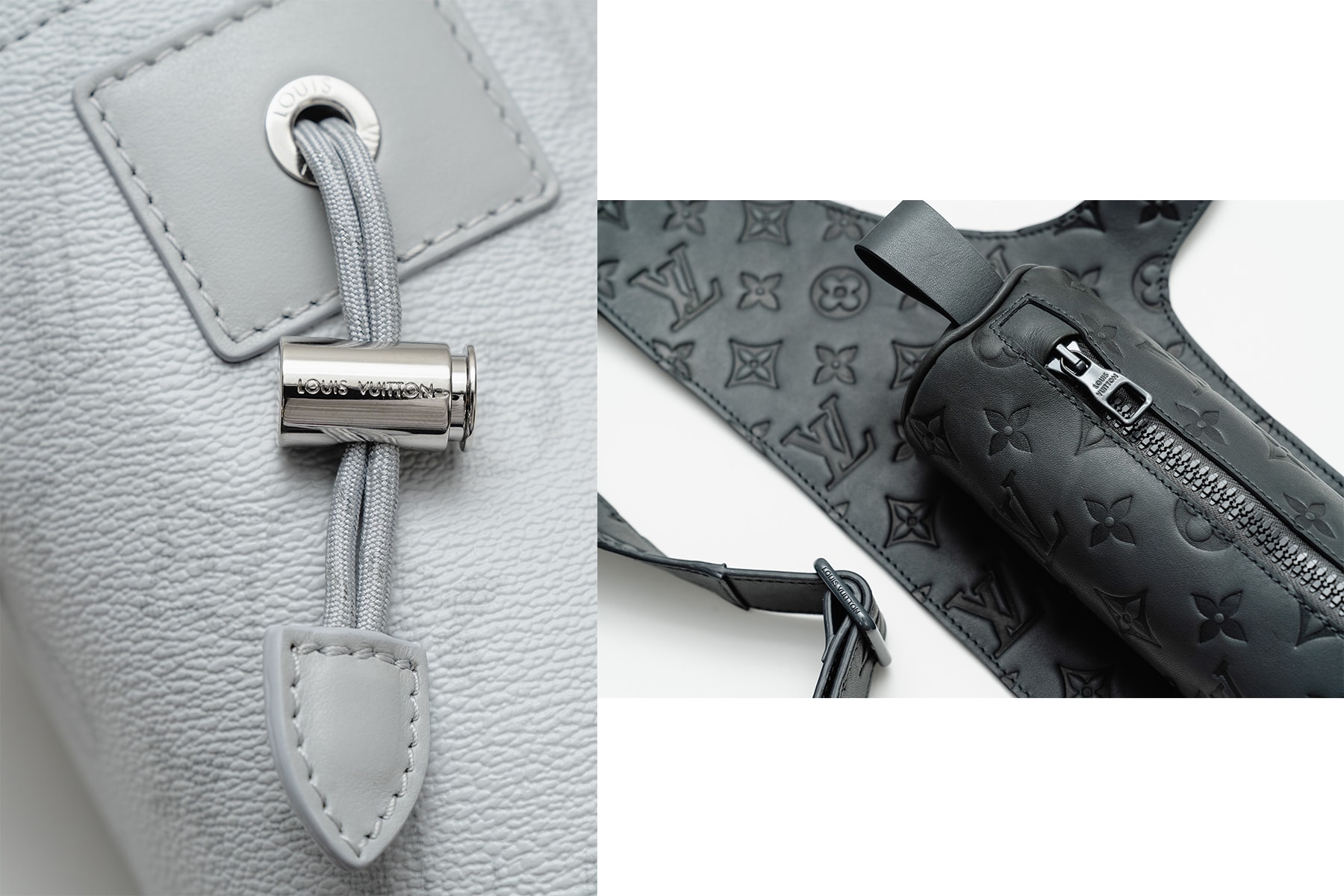 Developing relationships with designers early on is key for Riri as well. Though its products are likely out of most fashion students' budgets (if you have to ask how much their zippers cost, you're in the wrong place), the company forges connections by visiting schools like FIT to give students sample products. "We sponsor a lot of people," Howell explains. "We need to help the industry and we need to help the young people starting out. It's in their interest in and also in our best interest." After all, the race for new styles never ends.
Currently, the manufacturer sees lacquered plastic as one of the trends in hardware that still poses the biggest technical challenges. As Montonati explains, lacquering plastic components in different colors can not only create a bottleneck in production, but the final product is also far more prone to chipping than the galvanic metal finishes more traditionally used in luxury products. "Durability of the lacquering, this is something we are working on a lot because it's definitely a trend, and we have to make it much, much better," he says. As menswear designers continue to send eye-popping colors and monochromatic looks down the runway, Riri is looking to car manufacturers to learn how to make more durable colored finishes.
Sustainability is also changing the industry; with more luxury brands going green, their partners and manufacturers need to as well. "They need to know what our carbon footprint is so they can put it into their calculations because they're buying things from us," Howell explains, and adds that Riri has appointed a sustainability manager to look at everything from air filters in their offices to dyeing processes in their factories. There's also a trickle-down effect with designers using more sustainable products as a whole; according to Montonati, "green" leather can have extreme effects like oxidation on metal hardware, which means more research, more testing and more development to make products to fit with the new materials.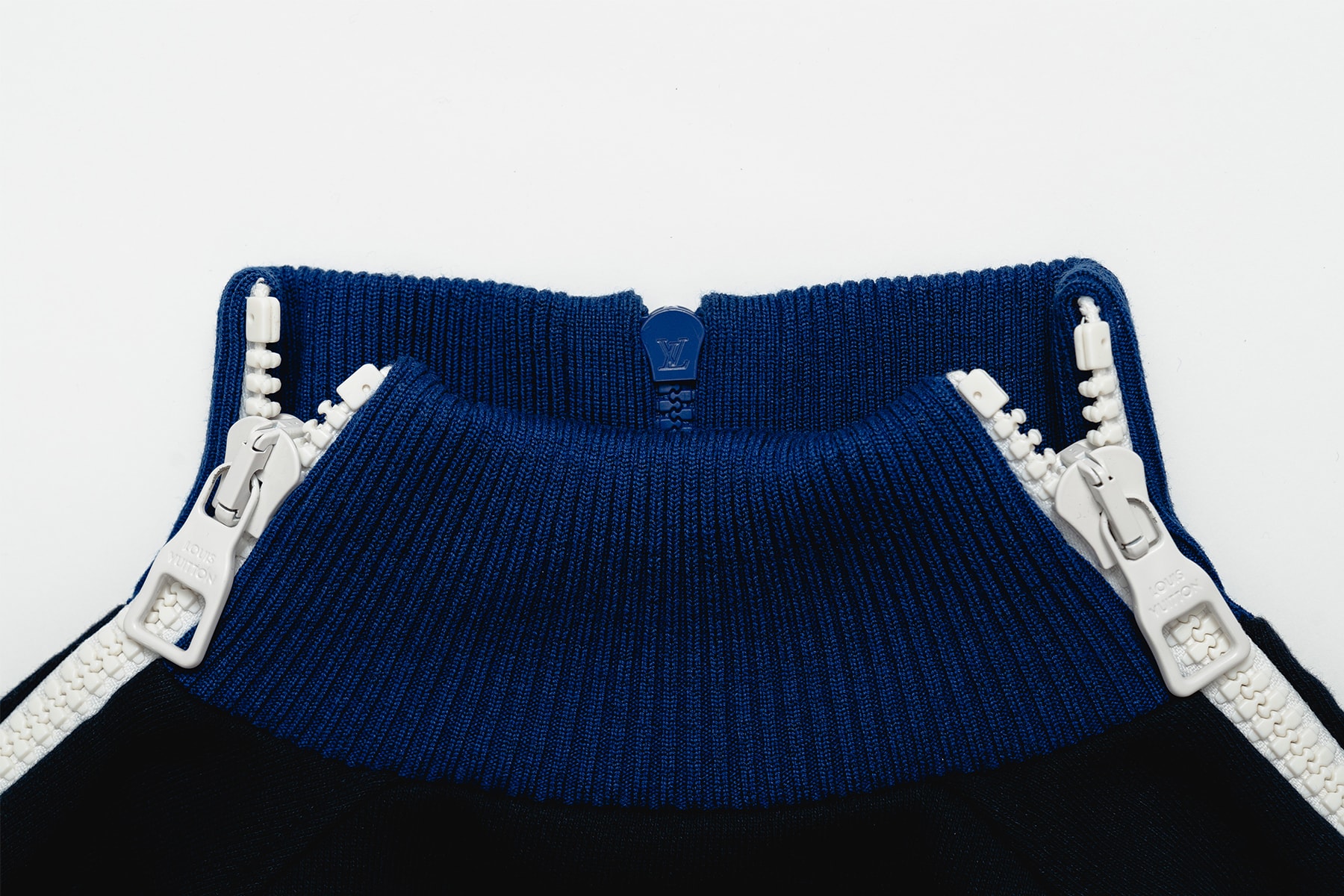 "The quality of product is our first step in sustainability."
But durability — a zipper or button that will still work after thousands of uses — remains perhaps the most crucial factor in creating sustainable hardware. "The quality of product is our first step in sustainability," Stefaniak says of YKK's efforts in the arena, which she says have been part of its ethos since its founding in 1994. The Japanese company is also looking to accessibility as a new frontier for closures, with zippers that can be opened with one or no hands in production.
While many of these details remain imperceptible for anyone but the wearer, the countless social media accounts dedicated to documenting fashion means young consumers are more discerning than ever before. "Millennials are going to Instagram. They see everything. There are some sites that, let's say, make it evident, the difference. That's good for us," says Montonati.
That can influence as well how some designers choose to brand their hardware. "We have a lot of customers that rather than put their name on it would like to have the Riri name," Howell says. For those in the know after all, the name means as much as the Louis Vuitton stamp.