Disneyland's Star Wars: Galaxy's Edge Reservations Sold out Within Two Hours
With all slots taken from May 31 to June 23.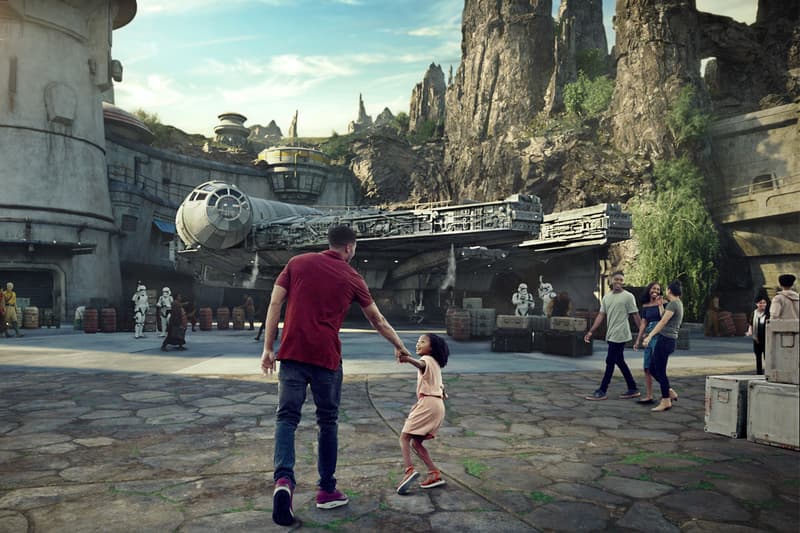 Disneyland Resort's upcoming themed attraction, Star Wars: Galaxy's Edge, has been arguably one of the most anticipated new additions to the famed California park and its 60-year history. With the opening scheduled at the beginning of summer on May 31, fans of both the Star Wars franchise and the park itself have been raring to experience a galaxy far, far away. However, with the immense popularity surrounding the launch, the resort was forced to create a mandatory no-cost reservation system to deal with the crowds.
This past Thursday, the Anaheim resort opened reservations for those wanting to experience the park between May 31 and June 23, reportedly selling out all slots within a period of two hours. Fans noted that they were met with extensive queues when trying to obtain their reservations, with some unable to load the website whatsoever, mounting to many taking to Twitter noting their frustrations.
Currently, if you reserve your stay at a Disney Resort hotel, guaranteed reservations to enter the park between the aforementioned days are available. Disneyland noted that starting June 24, reservations will not be required to enter Star Wars: Galaxy's Edge.
For more related news, check out the latest teaser trailer for Toy Story 4.
Looking at this for almost three hours now. I think it's about time to call it. #GalaxysEdge pic.twitter.com/hafWwRLhfY

— The Disney Hack (@TheDisneyHack) May 2, 2019
Me: So much panic on the #GalaxysEdge talk about the reservations with the page not changing at all after 10am. It's fun to watch.

ALSO Me: pic.twitter.com/zpEM6weAao

— Patrick Wren (@Witdarkstar) May 2, 2019
Survivor Wars: Galaxy's Edge of Extinction.

Look, its been nearly a full hour and I've lost all semblance of reality.

— Eric Goldman @ Endgame Again Probably (@TheEricGoldman) May 2, 2019