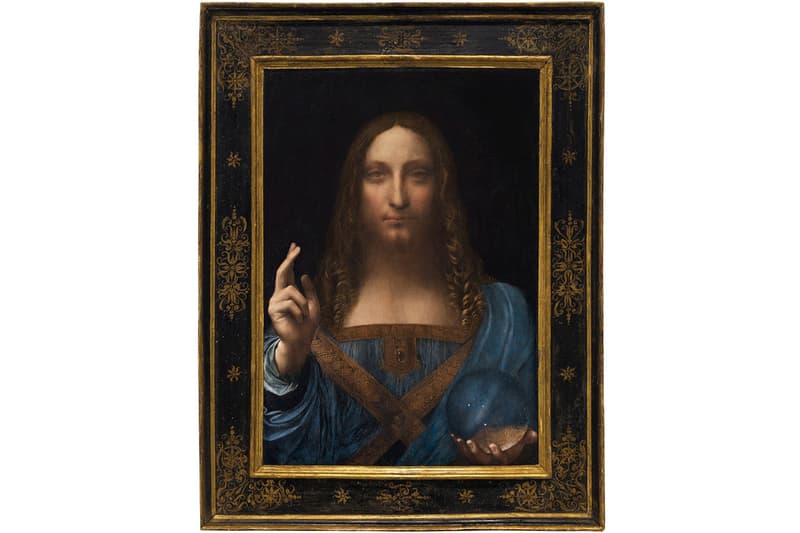 Leonardo Da Vinci's 'Salvator Mundi' Painting Has Disappeared
The whereabouts of the world's most expensive painting is unknown.
---
In November 2017, a portrait of Jesus Christ by Leonardi da Vinci entitled Salvator Mundi sold at a Christie's New York auction for a whopping $450,312,500 USD; a monumental sale price that makes it the world's most expensive painting. The anonymous bidder of the artwork was later discovered to be the Saudi Crown Prince, Mohammed Bin Salman. A month after the auction, the Abu Dhabi culture department made a public statement expressing that it had acquired the painting to display it in the Louvre Museum. However, the unveiling which was slated for September 2018 was rescheduled without a specified date or explanation.
According to a recent statement by the Louvre to the New York Times, the painting's current whereabouts are now unknown. The artwork's disappearance is unsettling for many, especially for Dianne Modestini, a professor at New York University's Institute of Fine Arts and a conservator who has worked on the painting. "It is tragic," said Modestini to the New York Times. "To deprive the art lovers and many others who were moved by this picture — a masterpiece of such rarity — is deeply unfair."
Stay tuned for further details on this story. In other auction-related stories, a 2005 painting by KAWS from NIGO's private collection set a new record.