Learn How to Order Shake Shack's New Secret 'Game of Thrones' Items
Hope you've been practicing your Valyrian.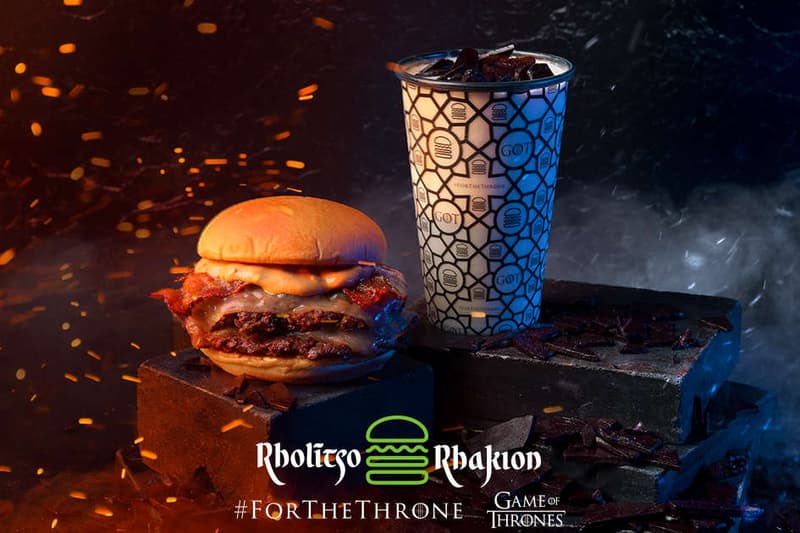 1 of 2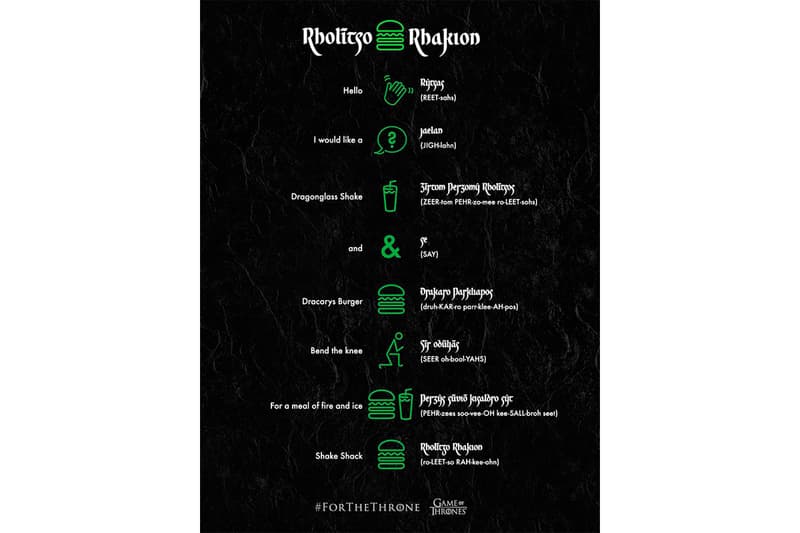 2 of 2
Ahead of the April 14 premiere of the final season of Game of Thrones, Shake Shack has now added two GoT themed items to its secret menu.
Created in collaboration with HBO, the Dracarys Burger and Dragonglass Milkshake will be available for a limited time only and are definitely a must try for fans of the series. The Dracarys Burger features two all-beef patties dressed with bacon, zesty Monterey Jack cheese and spicy sauce held between a griddled potato roll, while the Dragonglass Milkshake is made from white chocolate and mint ice cream topped with shards of contrasting black toffee.
To enjoy the meal of fire and ice, you will need to order the secret items in Game of Thrones fictional Valyrian language. But simply saying "Drakaro Parkliapos" for the burger and "Zirtom Perzomy Rholītsos" for the shake is not enough, you will also need to bend the knee.
Unfortunately, the secret items will only be available at Shake Shack's Madison Square Park location, and the Dracarys Burger will only be served until April 21 and Dragonglass Milkshake will be served until May 19.
For more food news, Ramen Ichiraku from Naruto is now officially open.