Facebook Will Pay $5 Billion USD in FTC Settlement Alongside SEC Charges (UPDATE)
An additional $100 million USD will be payed over the Cambridge Analytica scandal.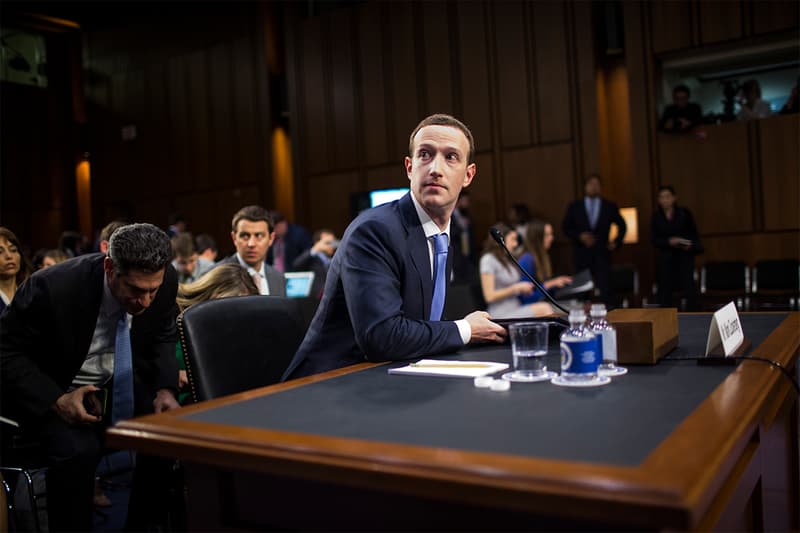 UPDATE: Alongside settling its $5 billion USD fine, Facebook will also pay the US Securities and Exchange Commission $100 million USD due to "misleading disclosure" charges for risk of abusing users' data. SEC accused the company knew about its 2015 data breach, but only approached the situation to investors in "hypothetical" terms.
SEC also accused Facebook of not having "specific policies or procedures" in place to make accurate disclosures as a result of the investigation. Although Facebook will pay for both charges, it isn't an admission of guilt, although it didn't deny the allegations. The deal will also keep the company from violating relevant sections of the Securities Act and Securities Exchange Act.
Read: FTC sues Cambridge Analytica, settles with former CEO and app developer, alleges they deceived Facebook users about data collection: https://t.co/Y1o3eb2lqW

— FTC (@FTC) July 24, 2019
---
Original Update (Jul 12, 2019): The Wall Street Journal reports Facebook and the Federal Trade Commission (FTC) reached a settlement of $5 billion USD over repeated privacy violations. The FTC voted this week to approve the settlement as it has transferred over to the Justice Department's civil division for review.
According to The Journal, three Republican administrators were in favor of the settlement while two Democratic commissioners voting against it. It is currently unknown how long it will take the courts to review, and Facebook has declined comments.
Breaking: The FTC voted to approve a roughly $5 billion settlement with Facebook over a long-running probe into the tech giant's privacy missteps https://t.co/2ljcKvBTzQ

— The Wall Street Journal (@WSJ) July 12, 2019
Original Story Apr 25, 2019: Facebook announced in its quarterly financial results on Wednesday that the big tech company expects to be fined between $3-5 billion USD by the Federal Trade Commission for previous privacy violations.
Last year, the FTC opened a new investigation after Facebook was accused of not protecting user data from being used without consent by British political consulting firm Cambridge Analytica, which was putting together voter profiles for Donald Trump's campaign. The social media platform also suffered a data security breach that led to the exposure of almost 50 million users' personal information.
If the FTC decides to go with the expected penalty, it would be a record for them against a technology company — its previous record was $22 million USD against Google for misrepresentation of how its tracking tools were used. Such a move would indicate the US government's willingness to finally crack down on big tech companies, a stance Europe has taken for a while already. However, while $5 billion USD sounds like a very big sum of money, compared to Facebook's annual revenue of $56 billion USD, the penalty might seem too little for some. As Matt Stoler, fellow at the Open Markets Institute comments, "This would be a joke of a fine — a two-weeks-of-revenue, parking-ticket-level penalty for destroying democracy."
Since the figures are just expectations from Facebook, the company did also state that "the matter remains unresolved, and there can be no assurance as to the timing or the terms of any final outcome." We'll have to wait and see what the FTC conclusively decides.
In more related privacy news, Bloomberg has confirmed that Amazon employees listening to you through Alexa also have access to your location data.