KFC Taps RoboCop to Protect Its Secret Recipe
"I'd buy that for a dollar!"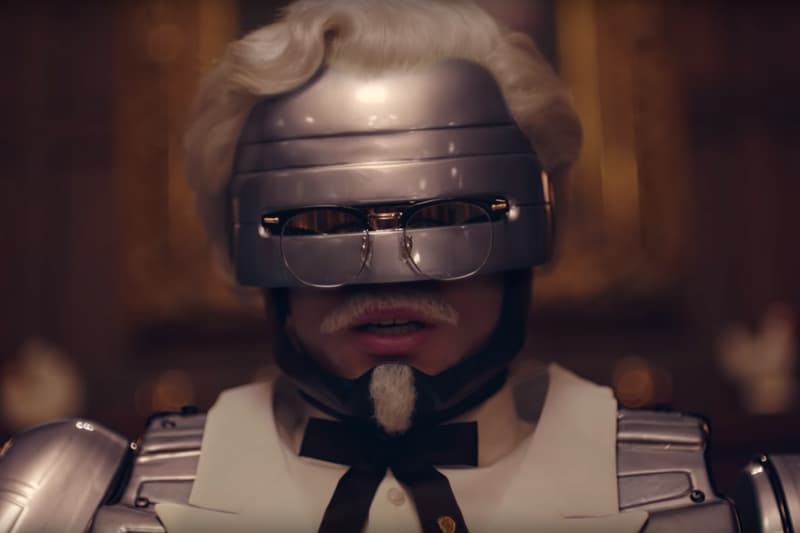 In a rather surprising pop culture team-up, RoboCop is the new Colonel Sanders in the latest advertising campaign for KFC, tasked with protecting the 11-herb secret recipe for its renown fried chicken.
The first of the advertising run explains why Colonel RoboCop was employed, to ensure that its secret recipe is never revealed. They also included a variety of fun-filled commercials starring the iconic character to promote its latest $5 USD Fill Ups as well as their $20 USD Fill Ups. When one man asks the Colonel for the secret recipe, in typical fashion he responds with "If I told you, I'd have to kill you," before offering up a mechanical laugh.
Currently, a Neill Blomkamp-directed reboot is in the works, which is expected to be a continuation of the original 1987 RoboCop. In essence, the teaming up of the two pop culture icons comes at a great time, and will undoubtedly bring in the attention to the famed fast-food chain and let us reminisce over the iconic sci-fi crime film.
Check out the marketing campaign below, and let us know your thoughts on the videos.
For more entertainment news, Chris Pratt and Ethan Hawke star in new Billy the Kid-based film.