Stormzy Stopped JAY-Z From Getting on a Track With Him & Ed Sheeran
Citing it as the "greatest story" of his life.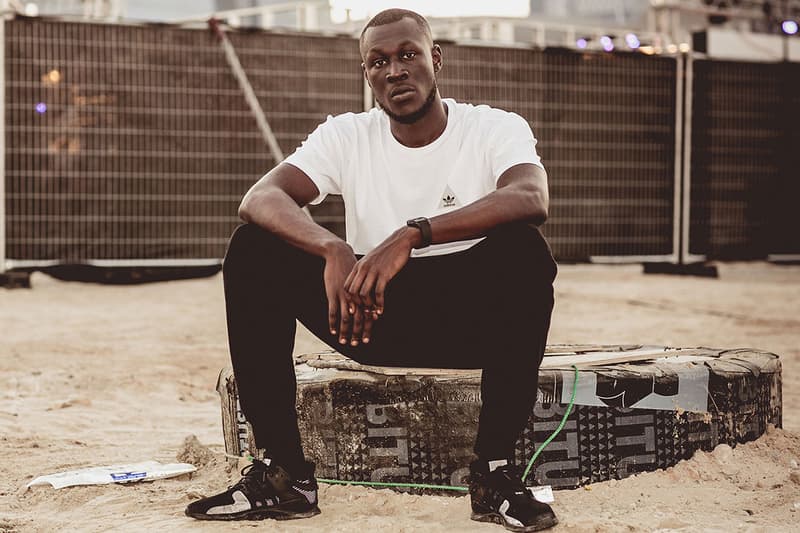 UK-based grime artist Stormzy has just opened up about preventing JAY-Z from jumping on his collaborative track "Take Me Back to London" with Ed Sheeran, reports BBC.
Speaking on the Jonathan Ross Show recently, the British rapper explained that he penned the track with Sheeran, as part of the latter's No. 6 Collaborations Project. When Sheeran brought in JAY-Z to record Stomzy explained, "We were all in the studio writing; me, Ed Sheeran and JAY-Z." He continued, "before that I loved "Take Me Back to London" because I thought it was just going to be me and Ed and then Ed was like, Jay is getting on it.' It blew my mind. JAY-Z is my number one hero inspiration."
Despite how much of a fan he is of Hov, Stormzy felt as though it wasn't the right moment for them to make a track together. "We got into the studio and we were writing for this song and then he just stops the music and he said, 'Tell me about London, I need some inspiration.'" Stomzy went on to explain that he and his manager then broke down everything "from black culture, community, music, his journey, my journey" to Jay.
Although Jay is a personal hero to Stormzy, Stormzy asked Hov, "Is this the song?' I didn't think it was the song." He then told JAY-Z, "I love this song but you being on it changes everything." According to Stormzy, Jay was understanding, "We spoke and he made me feel [proud of what I did]." Stormzy described the experience as the "greatest story" of his life so far. "I left there thinking [I was an idiot] but then I had the honour of seeing him again and having the conversation and he let me know to my face that what I did [was courageous]. He couldn't believe that I did it."
Stormzy recently announced his second album, Heavy Is The Head, will be released on 13 December. He has also revealed plans for an extensive, 55-date world tour in 2020, with shows scheduled in the UK, US, Canada, China, Korea, Australia, New Zealand, Nigeria and Ghana.