Essentials: Lyndon Cormack of Herschel Supply Co.
The co-founder of the popular bag brand shares what he's packing for his next trip.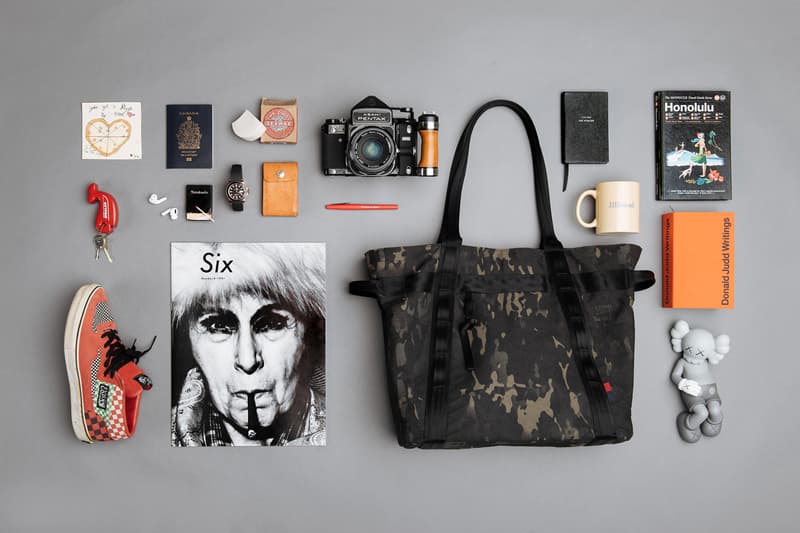 Vancouver, B.C. is a city rich with an active outdoor lifestyle. Thanks to its mild climate and coastal geography, the Canadian Pacific Northwestern city boasts a high abundance of outdoor landmarks that see countless visitors from both near and afar. It's only natural then that the brand Herschel Supply Co. would hail from such a city, as its founders know first hand the necessity of a well-designed bag for those weekend treks and to carry around a range of daily necessities.
Recently, the brand has been increasingly focused on travel-inspired products. Its latest WTAPS collaboration, for example, included a newly designed suitcase. Of course, for Herschel co-founder Lyndon Cormack, the idea of travel isn't just about the destination, but rather the journey itself.
We sat down with Cormack to take a look at some must-haves for his trip to Honolulu, Hawaii. This installment of HYPEBEAST Essentials features an expansive range of goods, from reading materials like an issue of Monocle to a squiggly Father's Day note by his daughter Isla, all of which fit comfortably into the Herschel Studio Alexander Zip Tote MultiCam® CORDURA® X-Ply fabric.
Among Cormack's essentials, one highlight is a rare issue of COMME des GARÇONS's Six Magazine from 1991. Dubbed "Number 8," the print is the final issue that CdG produced and features a black and white portrait of the American sculptor Louise Nevelson as its cover. Other reading materials on Cormack's list include Donald Judd Writings, for design inspirations, and Honolulu: The Monocle Travel Guide Series by Monocle — he also keeps a hardback writing journal and a red marker pen from Totokaelo.
Another standout is a beaten-up pair of the Supreme x Vans Half Cabs from 2006, which appear to be fading slightly around the toe cap. He keeps a vintage Asahi Pentax 6×7 Medium Format Camera for the travel logs as well as a Rolex Yacht-Master 40 as his watch. Other items like the KAWS HOLIDAY JAPAN Vinyl Figure, JJJJound Coffee Mug, Apple AirPods Pro and Sex Wax Surf Wax round up the assortment.