Nike Officially Announces Jordan Brand's Partnership With NBA Star Luka Dončić
Michael Jordan also makes a statement about the signing.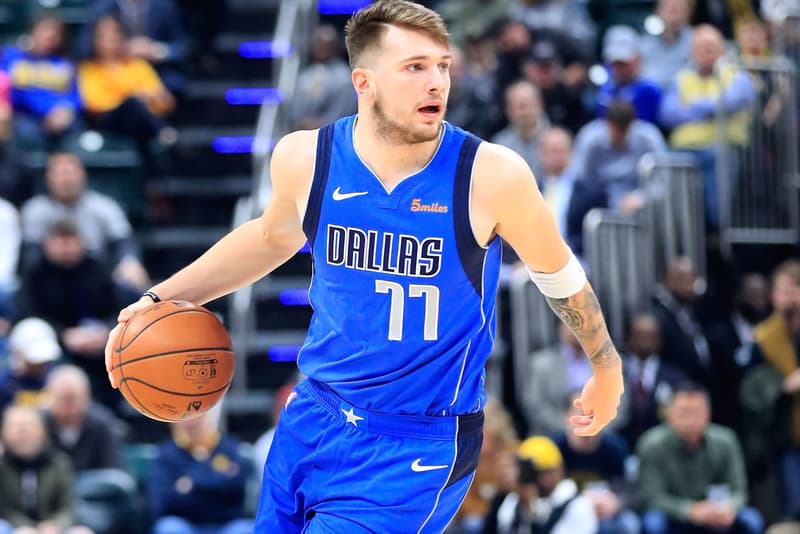 It's official. After rumors swirling that NBA superstar Luka Dončić will be signed to Jordan Brand, Nike made it official today that the partnership is a done deal. Dončić was named Rookie of the Year last season and the Slovenian has been having a phenomenal 2019-2020 as well. The Dallas Maverick player is currently averaging 23.3 points per game in his career and recently, the guard/small forward has just amassed more triple doubles with 30-points or more than any other 21-year-old and under player in the game's history.
"It is exciting to join such a talented roster and being given the privilege of defining the next generation of the Jordan Brand," Dončić says. "Michael Jordan was a hero of mine growing up, so being able to represent this iconic brand, especially as a kid from Slovenia, is an honor." He joins names such as Jayson Tatum, Rui Hachimura and Zion Willaimson who just signed with Jordan Brand as well. "We're very pleased to welcome Luka to the Jordan Brand," says Craig Williams, Jordan Brand President. "He is an undeniable talent, and he's already demonstrated a fearlessness in the clutch that we prize in the Jordan Brand family."
More importantly, Michael Jordan had this to say about Luka Dončić:
"Luka is a phenomenal player, and at such a young age. He's demonstrating skill it takes many guys years to develop. It will be incredible to watch him continue to advance in the league," says Jordan. "We are excited to welcome him to the Jordan Brand family. He rounds out a roster of incredible new talent united to represent Jordan Brand for the next generation."
Specifics of the signing has not yet been revealed but we'll update the news once we get more info.
In other footwear stories, a new Virgl Abloh x Nike Jordan 1 shoe in "Yellow Canary" is slated to drop soon.