'Fortnite' Will Premiere Exclusive 'Star Wars: The Rise of Skywalker' Scene In-Game
At its drive-in theatre Risky Reels.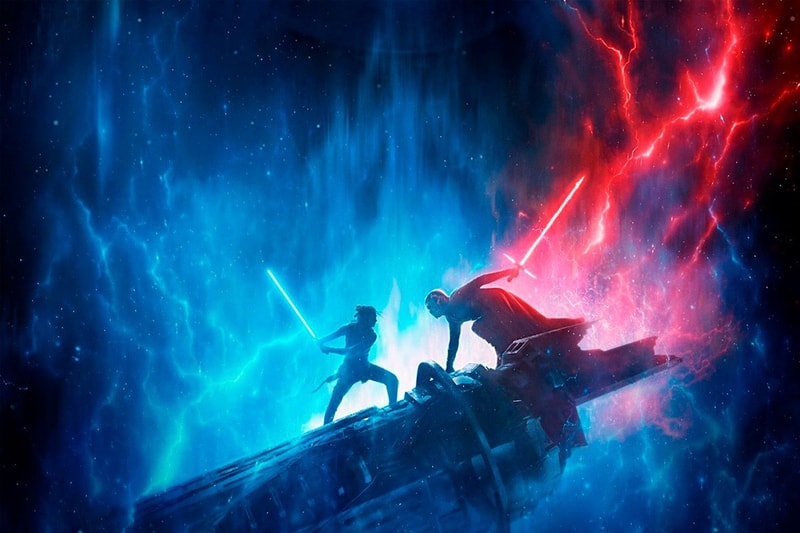 With just a few weeks to go before its release, Fortnite has now announced that it will premiere an exclusive scene from Star Wars: The Rise of Skywalker at a live event in-game next weekend.
The news was first advertised in the form of in-game posters found around Fortnite's map, and the game subsequently also took to Twitter to announce it. According to the post, a never-before-seen clip of the upcoming Star Wars finale to the Skywalker Saga will exclusively premiere on Fortnite at the Risky Reels in-game drive-in theater. Doors will open 1:30 PM EST on December 14 and the live show will officially start at 2:00 PM EST. Apparently, "Director JJ Abrams also looks set to make a brief appearance."
While the upcoming event may come as a surprise, it's not the first time Fortnite has teamed up with Star Wars or Disney. Earlier this month, the battle royale game launched a Stormtrooper skin in celebration of Jedi: Fallen Order, and the game also appeared on screen briefly in Avengers: Endgame.
For more things gaming, Riot Games have launched a new publishing group: Riot Forge.
Live from Risky Reels Fortnite Presents: #StarWarsTheRiseOfSkywalker exclusive scene premiere.

Watch it live on December 14. Doors open at 1:30 PM ET, show begins at 2 PM ET.

You won't want to miss this ? pic.twitter.com/xRD0ynjaJT

— Fortnite (@FortniteGame) December 7, 2019