Vans: The True King of Collaborations
Unpacking the California brand's unmatched approach to partnerships.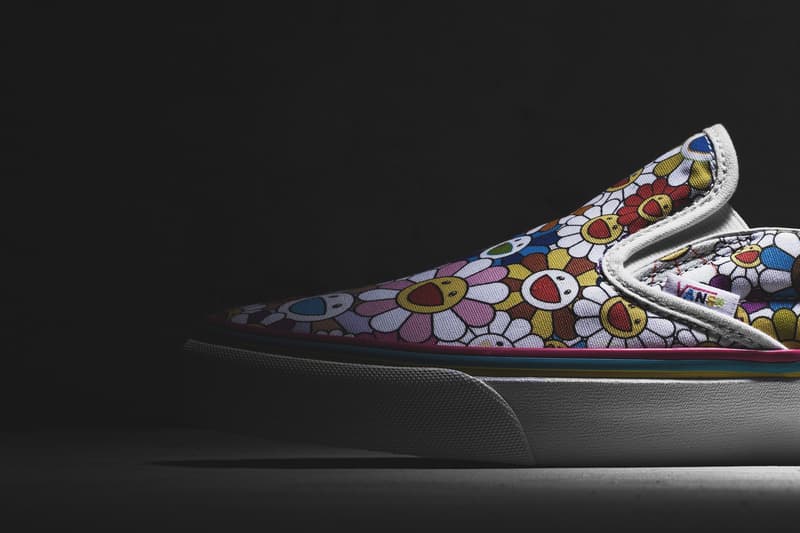 Streetwear is all about the art of collaboration. Apparel and sneakers have informed the subculture since its inception, with important tastemakers often joining forces with like-minded labels for a jolt of authenticity and personality. Since streetwear's breach into the mainstream in the past two decades, however, a glut of collaborations has at times combatted the exciting individualism those partnerships once fostered. As such, it's rare for any one entity to consistently deliver successful partnerships. At times it's through no fault of either partner; there are simply too many collaborations.
Indeed, as we approach the third decade of this millennium, heavyweight collaborations have become de rigueur; all major footwear brands premier top-shelf drops hand-in-hand with major designers, brands and artists. However, of all the major players, Vans has proven itself the most adept at consistently cutting through the noise with a steady stream of impressive collaborations.
The Californian lifestyle brand has managed to stay true to its skateboarding roots while simultaneously expanding its range to include collaborations with boundary-pushing fashion labels (Vivienne Westwood, COMME des GARÇONS), tastemaking boutiques (Patta, HAVEN), in-demand artists (Frida Kahlo, The Van Gogh Museum) and beloved franchises (The Nightmare Before Christmas, Harry Potter).
These far-flung collaborations could have been less impactful, more scatterbrained and random had Vans not hit on its formula for success long ago: authenticity. Vans as a brand is consistently earnest; all those varied influences unified by "the familiarity of the footwear styles partners choose to collaborate on," contends Omar Quiambao of Commonwealth, which collaborated with Vans for the first time earlier this year. The familiar shape of its beloved shoes (like the Sk8-Hi, Authentic, Era, Old Skool, etc.) generally remain the same even when the details and textiles change dynamically. Collaborators have tweaked, patchworked, branded and utilized the shoes as billboards for pop culture touchstones, all without dramatically altering their highly-wearable silhouettes.
"Vans is rooted in collaborations and has always been heavily inspired by their customers and community," offers Bows and Arrows' Jerry Harris. "You could walk in and pick from a selection of prints and colors to make a bespoke version when they first opened up shop in Southern California; the idea of the checkerboard pattern came from local kids drawing on their white Slip-Ons. Collaborations with Vans come across as seamless because it's always been a part of what they do."
Even more unusual items — including trek-ready footwear and cartoon kicks — are rarely ever wholly new territory for Vans. "Vans has always been great especially when developing new ideas," continues Jayson Palacio from Blends. "I mean who would have thought a small boutique establishment like ours would have been able to recreate the iconic Jazz Stripe?" As Size?'s Chris Binns puts it, Vans has a "willingness to push the boundaries on the product and trust [creatives] in what we are trying to create." This history of experimentation makes the occasional surprise release (like, say, cut-resistant chef shoes) seem less like a one-off and more like an expansion of Vans' all-inclusive worldview.
Vans' universal appeal is at the core of the brand's success; American teens elected the VF Corp-owned company their second favorite brand in 2019 and its iconic Old Skool was one of Instagram's most popular shoes in 2018.
With this all-encompassing allure, Vans is able to court serious skaters and celebrities along with fashion-forward and casual consumers, generating fans without the constant introduction of entirely new silhouettes — even when new models surface, they're often a retooling of a recognizable shape. This reliability is key to the brand's omnipresence. "I don't think I've ever heard anyone say, 'I have way too many slip-ons,'" underscores Palacio. "It's more like 'I need a new pair of the exact ones to replace the ones I've thrashed.'"
However, the company also delivers strong in-house footwear designs that add appealing technology or covetable colorways to the rotating monthly lineup, allowing the brand to supplement its core offerings — which are available at every mall and skate-friendly store in America — with premium releases unique to sneaker stores and boutiques, giving Vans a two-pronged approach to reaching consumers.
One of Vans' strengths is retaining credibility without slowing down its array of collaborations. The company makes intelligent selections about the partners it works with — they might be streetwear-conscious and/or they epitomize that effortless cool that Vans affords — so that when it introduces a pop culture collaboration, like SpongeBob SquarePants, NASA or Star Wars, the joint effort isn't seen as selling out, it's simply an example of Vans shaping a large franchise in line with its own identity. The heritage brand may not be growing at the extreme pace expected by shareholders, but it is still growing, impressing critics and consumers along the way.
Regardless of the numbers, Vans has a core appeal that can't be bought, an earned legacy that draws in fans of all creeds. "It's how genuine the brand is and how it always remains true to its own DNA," Binns extols. "There are no egos within their team… It's a real people's brand with an amazing back story." To put it even more simply, Bows and Arrows' Harris offers a succinct dissection of Vans' appeal: "It's just not a pretentious brand."
In celebration of Vans' unwaveringly excellent collaborative history, we asked our contributors, all lifelong Vans customers, to pick some of their favorite models (aside from their own):
Jayson Palacio, Blends: "I think the one that, until this day, stands out the most to me would be the '08 Vans x Junya Watanabe "boots." It was the perfect marriage between the two brand identities; Watanabe's knack for intricate menswear design and the "easygoing" mood of the Vans brand. The juxtaposition of a wingtip boot fused onto a vulcanized sole communicated that clearly."
Omar Quiambao, Commonwealth: "Engineered Garments, Taka Hayashi, BEAMS SSZ's inside-out Slip-Ons, Marc Jacobs' wingtip Slip-Ons."
Chris Binns, Size?: "Engineered Garments' [collabs] are always really strong, simple but effective. Also, I have fond memories of the Marc Jacobs bits from 2005 as this was one of the first times I can remember a fashion house crossing over with a skate/streetwear [label,] ultimately paving the way for where we are in 2019."
Jerry Harris, Bows and Arrows: "Way too many! I really liked LQQK and Our Legacy's Vans. I guess I like LQQK's stuff because those guys are cool and connect with what they're up to – feels on point to me. Our Legacy did a great job of keeping things classic and minimal but still really distinct. [Also,] that wild one that Cobra Snake did for Colette was great! Cobra Snake made a print that looks like a burger — Ha! Would not wear, but [I] get hyped every time I see it."