Saks Fifth Avenue's NYC Flagship Loses Over Half Its Value
Based on performance and the changing retail landscape.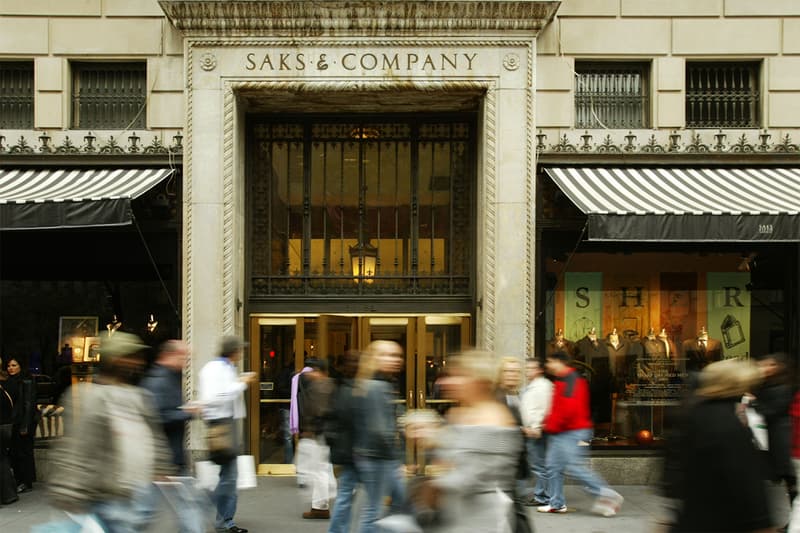 Saks Fifth Avenue's flagship store was recently appraised at $1.6 billion USD, as stated in a filing by its parent company, Hudson's Bay Co. According to Business of Fashion, this valuation is approximately a 60 percent drop from where it was at $3.7 billion USD five years ago. The company says the low appraisal was based on "the performance of the store relative to expectations in 2014, changes in market rents on New York's Fifth Avenue, and the changes in the retail landscape."
Hudson's Bay entered into a definitive agreement with a group of shareholders to go private last month as part of a deal created by chairman Richard Baker. The company that conducted the appraisal noted that the value of the flagship store property would drop if Hudson's Bay moved forward with a redevelopment plan. According to Business of Fashion, Hudson's Bay is already pouring $278 million USD into the store in order to upgrade various departments, including handbag, shoe and beauty.
The company also recently entered a deal with competitor Authentic Brands to license the Barneys New York name to Saks Fifth Avenue – a partnership that will reportedly see Barneys pop-up shops enter Saks locations.
Elsewhere in business, Yoox Net-a-Porter Group's tech update is causing a major sales slump for parent company Richemont.