Modern Living Center Blends Harmoniously Into Natural Environment in Yiwu, China
Inspired by Tao Yuanming's 421 CE fable, 'The Peach Blossom Spring.'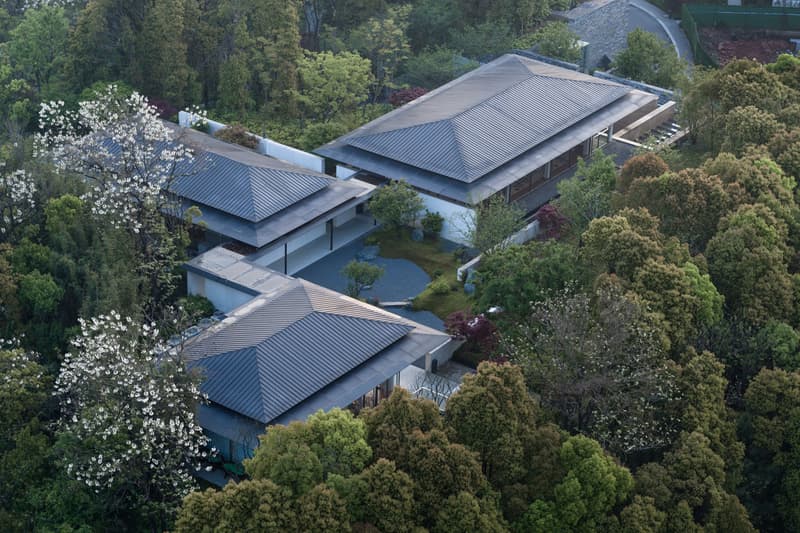 1 of 8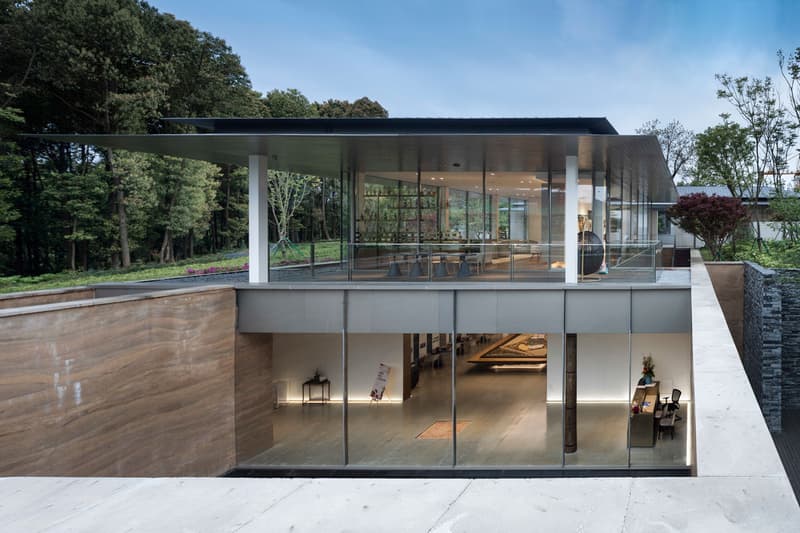 2 of 8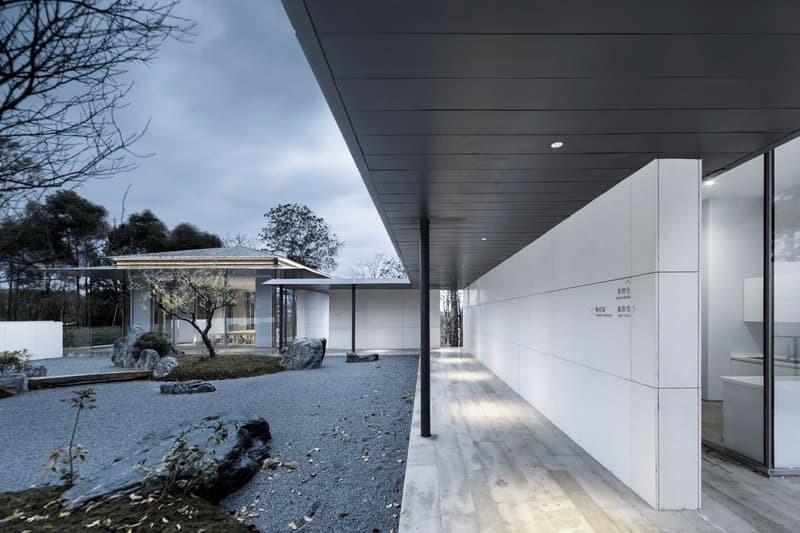 3 of 8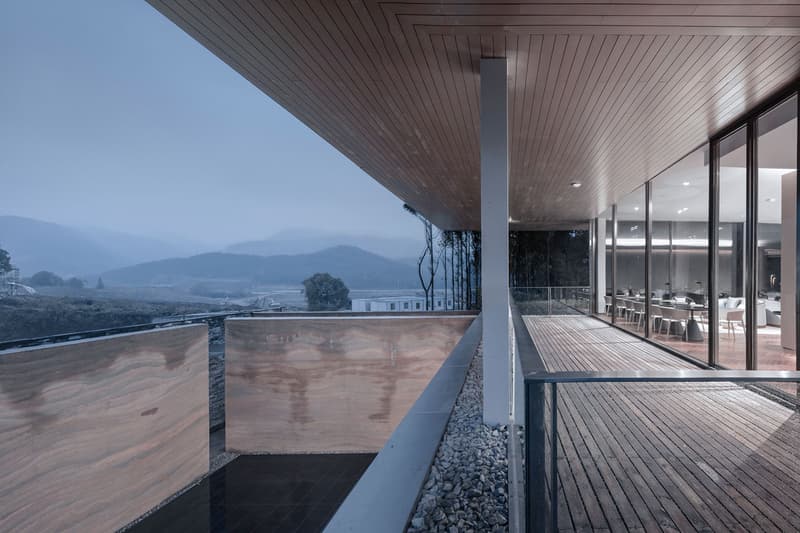 4 of 8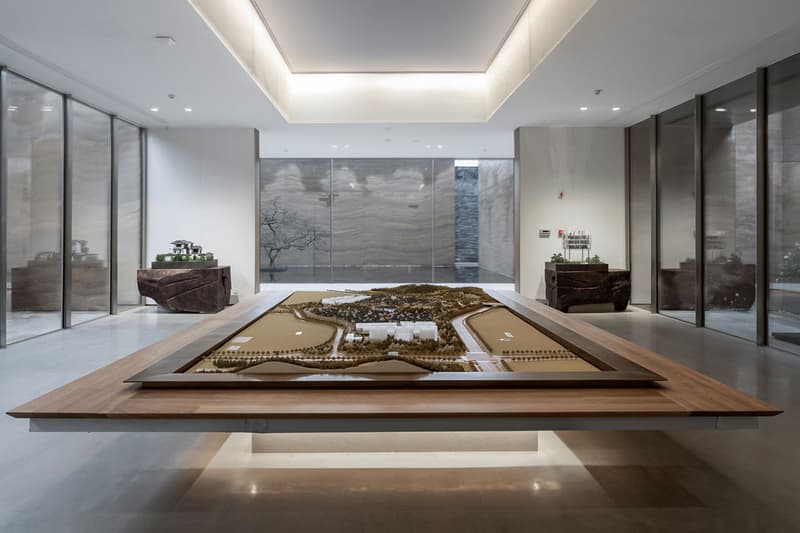 5 of 8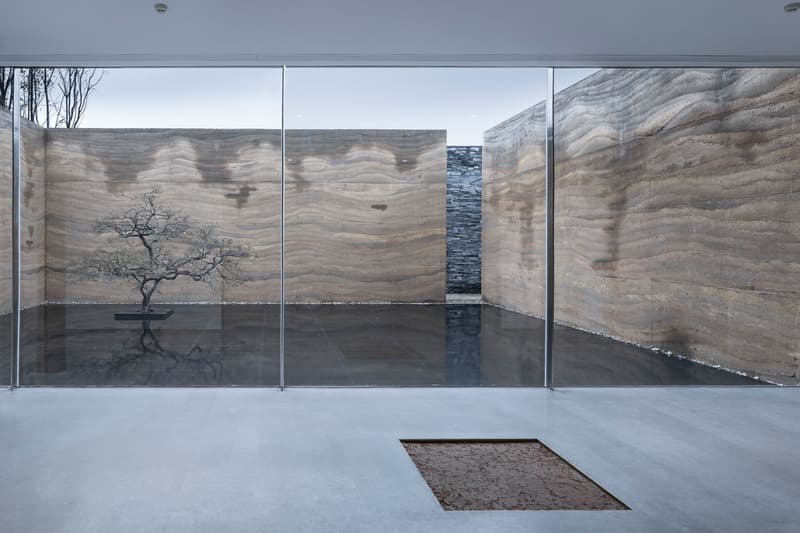 6 of 8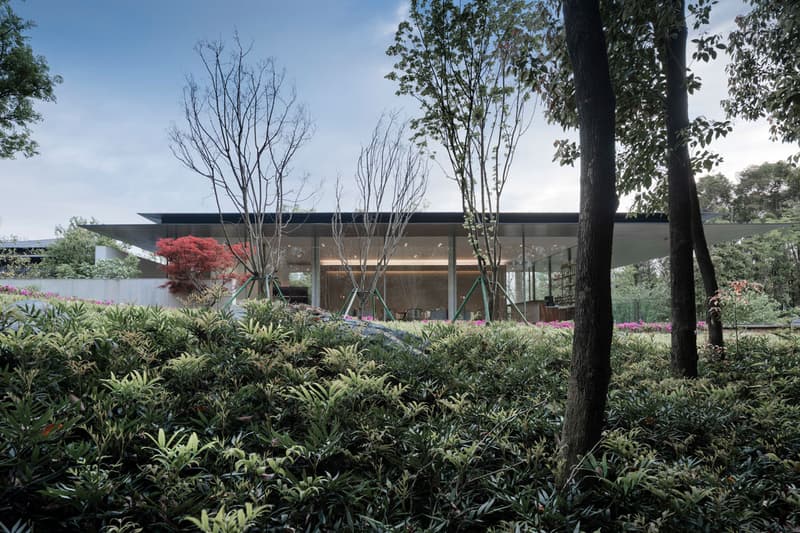 7 of 8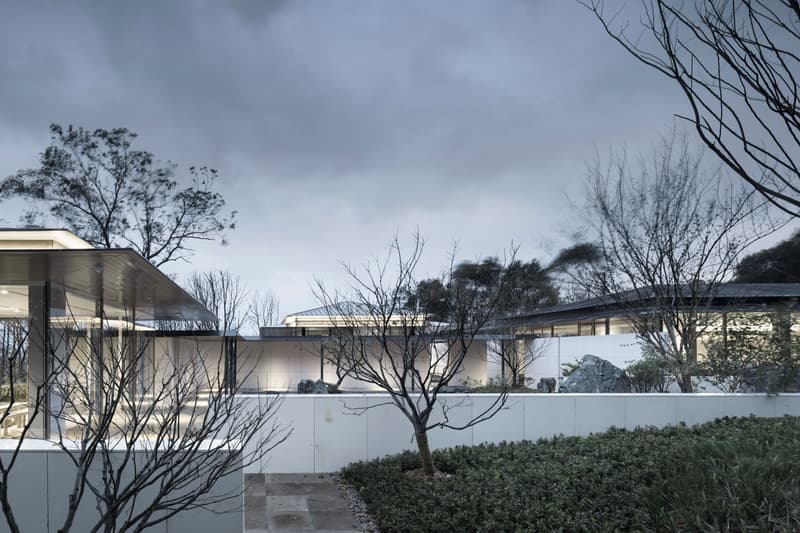 8 of 8
Nestled atop a hill in Yiwu, China lies the Greentown Yiwu Peach Blossom Land Living Experience Centre. The center's low-pitched building merges seamlessly into the surrounding landscape, as three glass boxes, connected through corridors, face the water. Created as an ideal space for living by Hangzhou 9M Architectural Design Co., the connection between the center and its natural environment is inspired by Tao Yuanming's 421 CE 'The Peach Blossom Spring.' The fable portrays an ethereal utopia, where people lead an ideal existence in harmony with nature while remaining unaware of the outside world.
As a display center for a large-scale residential development and important part of the city park which is open to the public, the center is designed to reproduce the scenery in 'The Peach Blossom Spring.' From a path that starts at the foothill, visitors will come across cherry blossom trees with an earth and a shale wall as a backdrop, similar to a Chinese ink painting. The reclusive entrance leads to the basement floor which is hidden in the trees with three courtyards that represent water, flower and stone.
When walking up to the ground floor, visitors will catch sight of hills and water in the distance. A transparent facade surrounds the "lightbox" structures, absorbing light in the daytime and glowing at night. Most importantly, the center houses old relics from the Ming and Qing Dynasty. Collected from the city and villages nearby, the items are situated on the ground floor and initiate dialogues between time and space.
Take a closer look at the Greentown Yiwu Peach Blossom Land Living Experience Centre in the gallery above and head over to 9M Design's website for more information on past and future projects.
Elsewhere, IKEA redesigned living pods for the Mars Desert Research Station located in the Utah desert.