First Marvel Comics Issue Auctioned for $1.26 Million USD
Becoming the most expensive Marvel comic ever sold.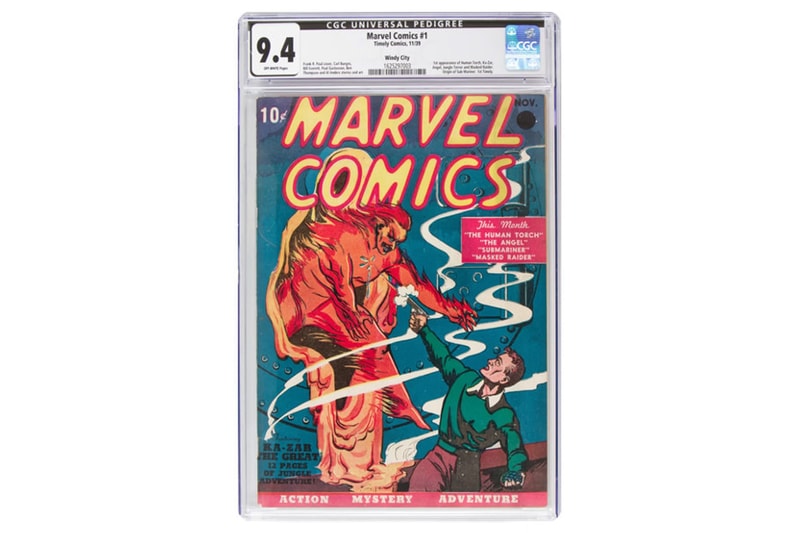 Late last week, Heritage Auctions completed a public offering of the highest-graded copy of Marvel Comics No. 1, originally issued in 1939. Known as the starting point for the renowned comic book powerhouse, the ultrarare comic sold for a whopping $1.26 million USD.
The copy was given a 9.4 rating out of 10 by Certified Guaranty Company and is the highest-graded known copy of the comic. According to Newsarama, there are only two other copies that have received a rating of 9.0 or higher. The copy was originally owned by a Pennsylvanian mailman who was an avid comic book collector.
The auction broke several records, including the most expensive Marvel comic ever sold at public auction, equally making a record at the auction house. "Without question, this is the granddaddy of all Marvel comics, without which we would not have the characters and stories we enjoy in today's comics and feature films," shared Ed Jaster, Senior Vice President at Heritage Auctions.
Just years ago, the first issue of Action Comics (which introduced the famed Superman character), sold for nearly $1 million USD.
For more related news, MEDICOM Toy recently teamed with Marvel for the comic conglomerate's 80th anniversary.