New #SaveBarneys Petition Aims to Keep Iconic Retailer's Integrity Alive
Created by KITH investor Sam Ben-Avraham, who also placed a bid to purchase the company.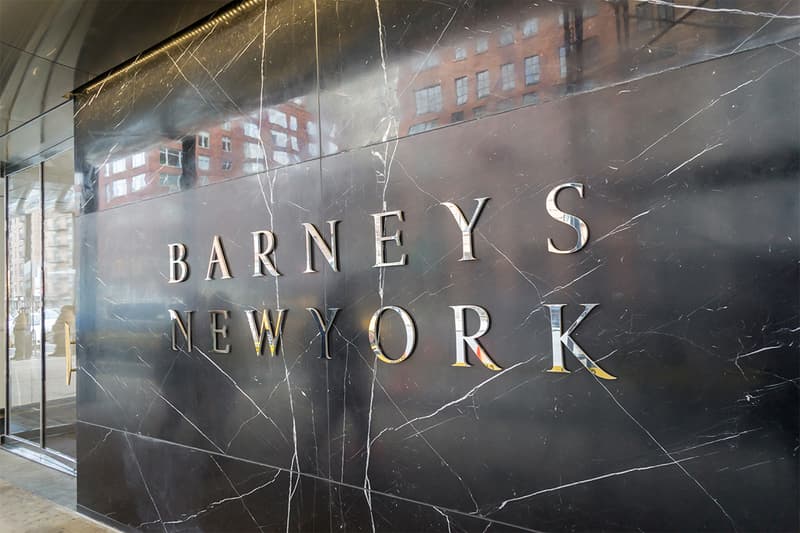 As the final outcome for the buzzed-about Barneys auction will be announced on October 24, time is ticking for KITH investor Sam Ben-Avraham, who has reportedly placed a counter bid to Authentic Brands Group's massive $271 million USD bid in hopes of purchasing the iconic retailer. Authentic Brands has announced that if it does end up winning the bid, it plans to license Barneys' intellectual property rights to Saks Fifth Avenue's parent company Hudson's Bay Co., as well as shut down all of Barneys' physical store locations. Perhaps in preparation for the potential deal, Hudson's Bay Co. recently went private, buying back 43 percent of its shares.
Ben-Avraham strongly believes that Barneys should maintain its independent identity as much as possible, so he is taking a different approach to the matter by garnering the support of the NYC community via the Instagram account and hashtag @savebarneys and #SaveBarneys. The social media campaign focuses on the rich history of Barneys, pulling at the heart strings of folks who have frequented the store for years to find inspiration and fill their closets with emerging and established luxury brands. It also revives quotes from famous figures who have publicly supported Barneys, most notably a quote from Andy Warhol that states, "I don't care what I wear or anybody wears. Barneys is ok though. They believe in free speech."
As of October 22, a petition attached to Ben-Avraham's movement called "Barneys, I Love You" received over 10,000 signatures. "The brand as we know it today will disappear from our lives if it becomes an intellectual property license operation," says Ben-Avraham in an open letter about Save Barneys. "Its unique identity, its point of view, its cutting edge agenda will be lost."
According to Business of Fashion, Ben-Avraham has raised $100 million USD in equity and $200 million USD in debt from like-minded investors, including co-founder of Theory Andrew Rosen and founder of Intermix Khajak Keledjian. However, it is still unclear how Ben-Avraham's final bid will compare to Authentic Brands' $271 million USD bid.
When Authentic Brands placed its final bid last week, the proposal was classified as a "stalking horse" bid, meaning other companies and individuals still had a chance to place a counter bid up until a certain date. Because of this structure, Ben-Avraham needed to submit an official bid by October 22. On October 24, a final outcome for Barneys will be announced, which will detail whether Authentic Brands or Ben-Avraham will purchase the company. Stay tuned for more information come October 24, and in the meantime, read Ben-Avraham's full open letter over on the Save Barneys landing page.
Luxury fashion isn't the only retail segment going through some rough turbulence as of late. Yesterday alone, Mark Parker announced he will step down as Nike CEO, and Kevin Plank announced he will pass the Under Armour CEO torch next year, both moves potentially signaling a new era for sportswear.