Off-White™'s Rocky Attempt to Trademark the Red Zip Tie Continues
The brand must prove consumers associate the zip tie with its products.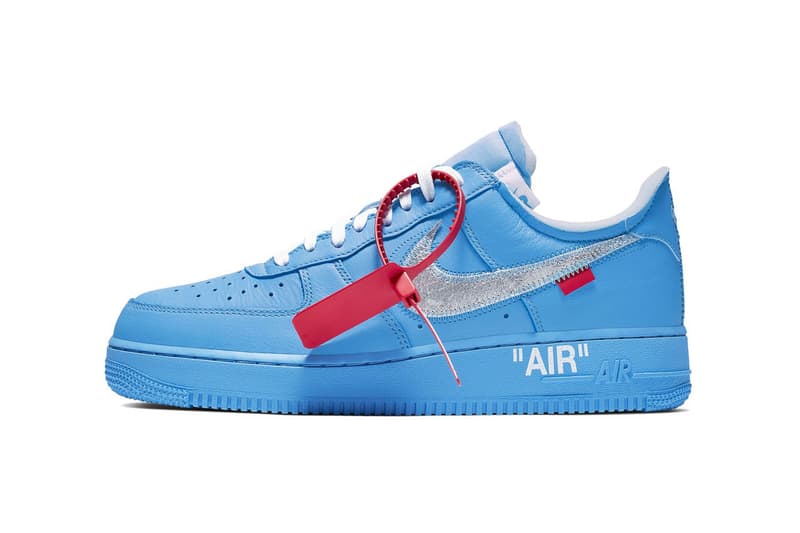 Off-White™ filed a trademark application to protect its use of a red zip tie on various products including shoes, handbags and backpacks back in July 2018. According to The Fashion Law, since its initial filing, Off-White™'s application has already received two Office Action letters from the US Patent and Trademark Office (USPTO) pushing back on the brand's proposal, and now it could face a third and final notice within the next year or so.
The application's original examining attorney Linda M. Estrada sent Off-White™ an initial Office Action in December 2018, deeming trademark ineligible for registration because zip ties are often used for utility purposes, and "functional matter cannot be protected as a trademark." Estrada also took issue with the fact that Virgil Abloh's streetwear brand was also attempting to claim the color red as part of its trademark because it is "not inherently distinctive." The letter stated that the brand would need to explain why its use of red is necessary to the trademark, prove that the zip tie is not being used for purely functional purposes, and provide evidence showing that average consumers link the red zip tie to Off-White™.
In June of this year, Off-White™ issued a response stating that the zip tie is not strictly functional, as they are "neither absolutely necessary nor indispensable to the purpose of [its] products." The company also argued that just because "a product has utility, or that aspects of the product are functional does not render the configuration unregistrable."
The case's new examining attorney Verna Ririe once again pushed back against the brand with a second Office Action stating that regardless of the brand's claims, the zip tie still "appears to be a functional design." Ririe used similar zip ties being sold for functional purposes as examples to back her claim. She also noted that Off-White™ still needs to prove that consumers associate the red zip tie with the brand, as well as explain why the color red is important. "The description of the mark is vague," states Ririe. "The color mark refusal is accordingly maintained pending a clarification of the nature of the mark."
Off-White™ currently has six months to respond to this second Office Action. Depending on how informative the brand's response is, the USPTO may either approve the application and move it forward in the process or alternatively issue a third and final Office Action refusing the request.
Elsewhere in business news, Dr. Martens is currently looking for potential buyers.