Errolson Hugh and Taka Kasuga Discuss the Legacy of Veilance
The creative director and former brand advisor talk the technical label's impact and future.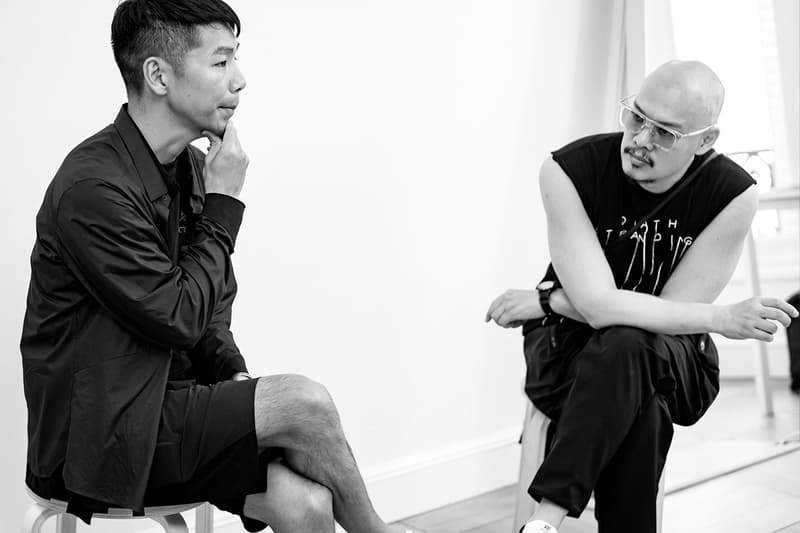 1 of 3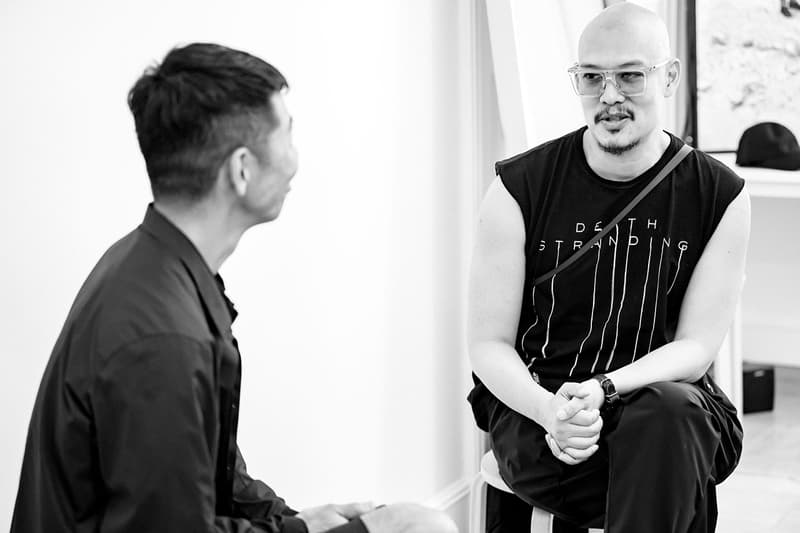 2 of 3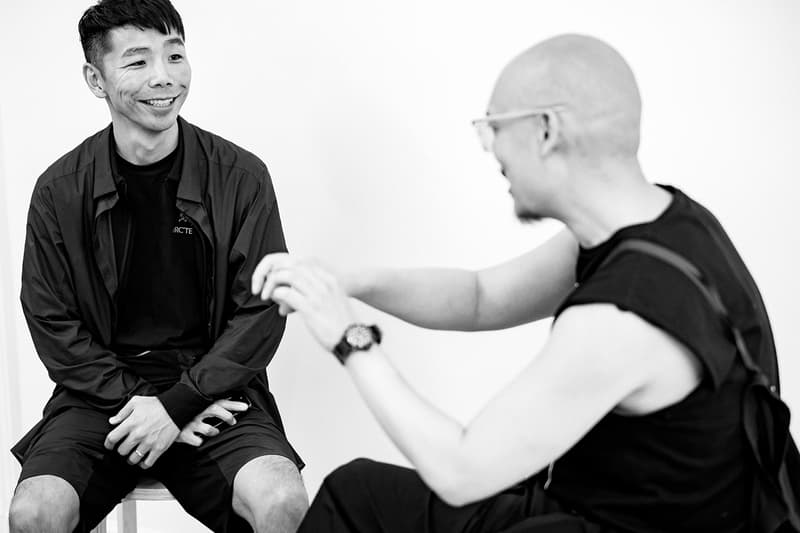 3 of 3
Veilance's Fall/Winter 2019 collection arrives just in time for the Canadian brand's 10-year anniversary, a thoughtful assortment of earth-toned technical layers that serve as a suitable milestone for the function-driven label. Continuing the festivities, Veilance has premiered a recent conversation in Paris between creative director Taka Kasuga and former advisor Errolson Hugh, as the two discuss, among other things, the legacy of Veilance.
"I remember the [performancewear] industry was blown away by that [first-ever Arc'teryx] release, like 'What the hell is this?'" Hugh begins. This initiated talks with then-CEO of Arc'teryx Tom Herbst: "He brought up the WaterTight zippers that you guys had, and actually offered to send me some. And not only did he send the zippers … he also gave me a pattern for the zipper garage with instructions. And we're still using them in the same way now." In 2007, Hugh began working with Arc'Teryx on developing a line of menswear for the brand.
"We worked on Veilance 2.5 – 3 years in total," he recalls. "From 2007 up until the first release in 2009. … Tyler [another former Arc'Teryx CEO] had seen what we were doing and felt we understood the Arc'teryx world and this new direction that he wanted to interlace together. … This type of performance apparel is not defined by one activity, because in the course of a day you'll be doing several different things."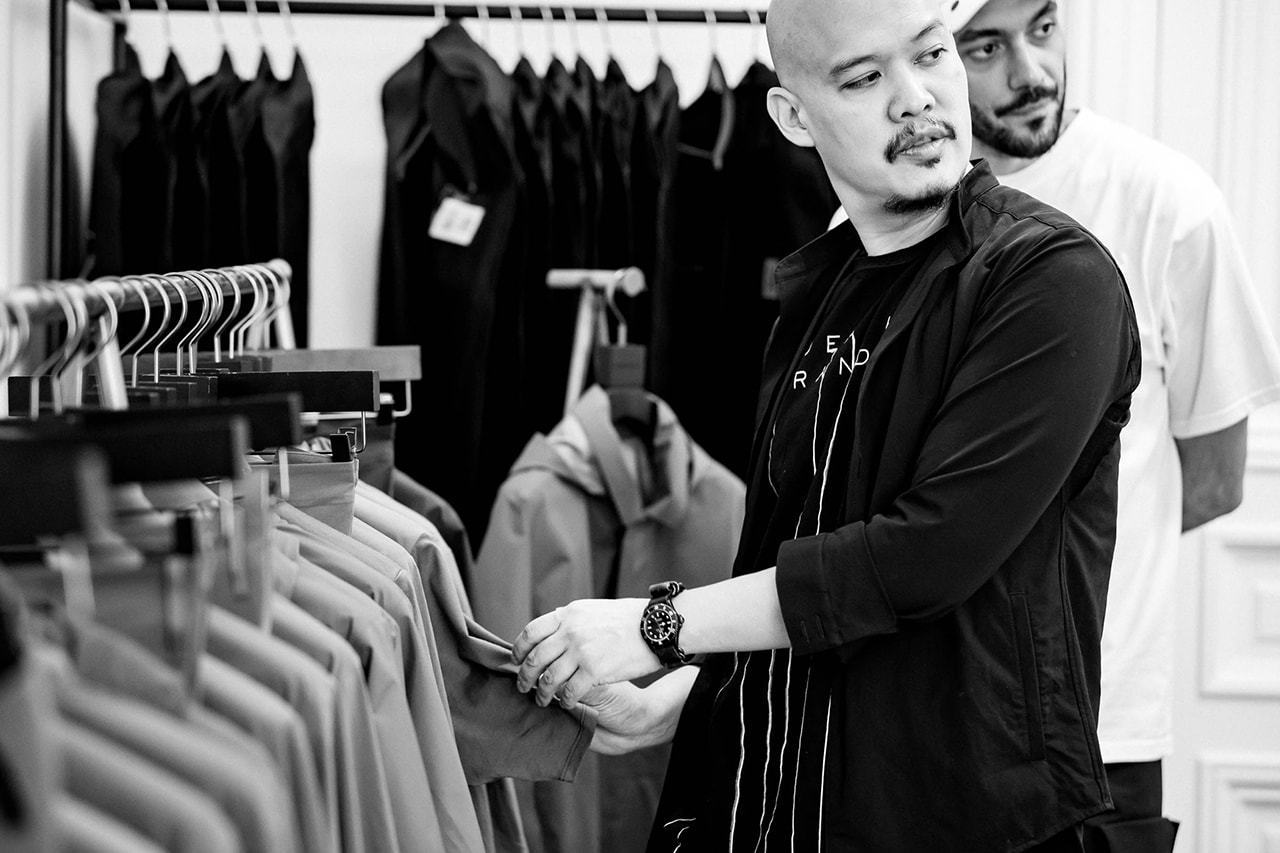 After discussing the roots of Veilance's name — "We landed on Veilance based on veiling, covering, surveillance. We were looking for something that wasn't a word, something that could exist as part of vocabulary but wouldn't show up in a search engine." — Hugh touches on the growing relevance of technical garments. "I think that sportswear and performance wear and even athleisure are dominating the world because they're comfortable and functional, that's it," asserts the ACRONYM co-founder.
This prompts Kasuga to consider the "ultimate functional history" behind wardrobe staples like T-shirts and jeans, along with Veilance's next steps. "We're going back to the mindset of buying less but better," says Kasuga. "There are two sides to sustainability. One is to create a premium product with a long lifespan, the other is to examine and revolutionize the way we develop at a fundamental level."
Hugh concurs, replying, "It feels like Veilance is coming into its own now and it's cool to see a distinct and cohesive organization and not just a project that's happening off to the side."
Read the entire conversation between Hugh and Kasuga on Veilance's website.
Most recently, Hugh visited Korea to promote ACRONYM's forthcoming COEVO-exclusive merch drop.