Dover Street Market Tackles Beauty Market With New Parfums Store
A dynamic selection of fragrances, makeup, grooming products and more.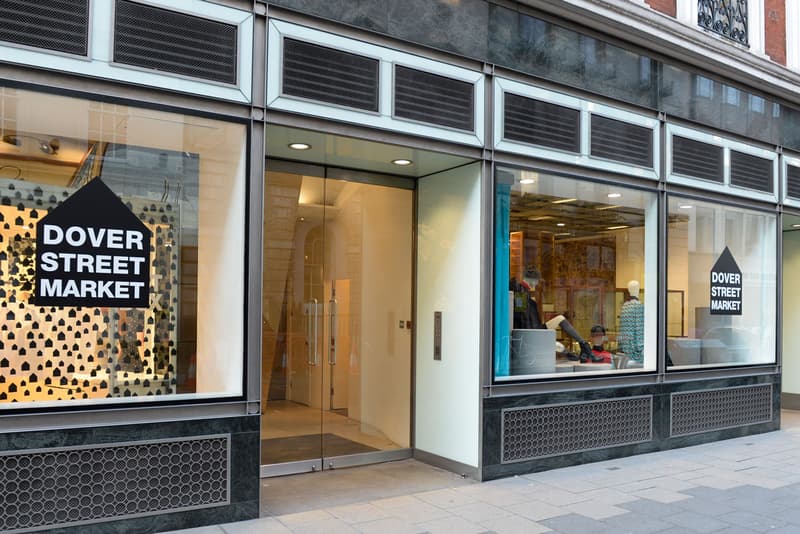 Adrian Joffe and Rei Kawakubo's Dover Street Market has consistently set new standards for progressive retail experiences, offering an immersive blend of limited pop-up shops, collaborations and covetable clothing. Now, the duo are expanding the brand's worldview to include the multi-million-dollar beauty market, as they prepare to launch the inaugeral Dover Street Parfums Market.
Kawakubo and Joffe told WWD that the shop will offer fragrance, in line with the name, but will also offer makeup, grooming products and hair and skin care goods, to name a few "Rei, she encourages me to do things that other people might not think of. We're always looking for that new way to get out of preconceived ideas of what is beautiful," Joffe told WWD. "The beauty industry is quite conservative." Key scents will range from Thom Browne's new line to COMME des GARÇONS' own fragrance line to small-batch artisanal offerings.
Joffe later noted that the Parfums store is already projected to do €1.5 million EUR (over $1.6 million USD) in its first year alone, setting the standard for what Kawakubo's husband describes as Dover Street Market "outposts." These small-scale outlets (literally, as DSPM is 1/10 the size of a normal DSM) will continue to emerge over time, focusing on key Dover Street Market retail categories like jewelry, T-shirts and sneakers.
Visit Dover Street Parfums Market's site for more information on the selection and store, and visit the new location when in it launches October 2 in Paris.
Meanwhile, Kawakubo recently showcased a new Nike Dunk Low collaboration during COMME des GARÇONS' Spring/Summer 2020 presentation.
Dover Street Parfums Market
11b rue Elzévir
75003
Paris, France