Activision VP of Mobile Chris Plummer Talks 'Call of Duty Mobile' With Us
Shedding more light on gameplay, level progression, and microtransactions.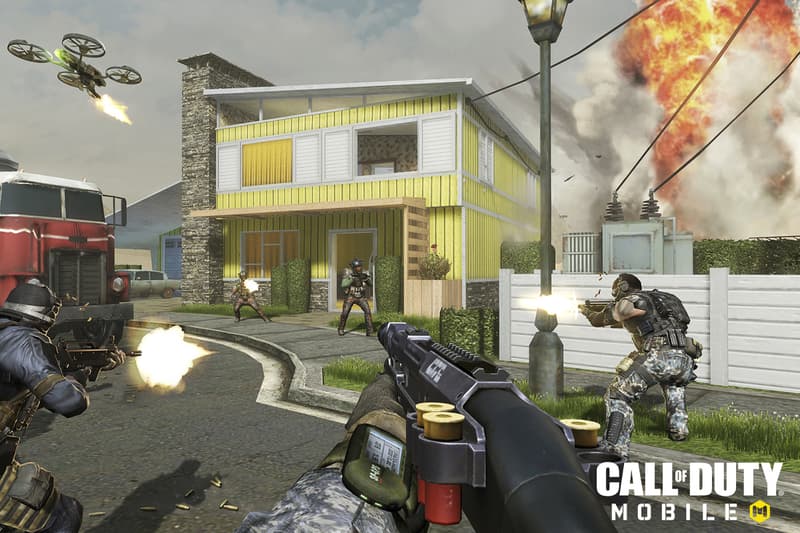 Activision and Tencent have launched the first-ever mobile iteration of its AAA franchise Call of Duty Mobile this week. It's already garnered over 20 million downloads in the first 48 hours of its worldwide debut, nearly outpacing Nintendo's newly released Mario Kart Tour, which has already gone to become "one of the most successful mobile game launches ever." A subsection of Call of Duty fans has even adopted to playing the mobile shooter with a mouse and keyboard through emulations in order to gain a competitive edge in gameplay, similar to the community in the core games.
HYPEBEAST had the opportunity to speak with Activision's VP of Mobile Chris Plummer about working alongside mobile gaming veteran Tencent to provide the most authentic Call of Duty experience on mobile. We also ask how they maintained intuitive control schemes in the game, how they've incorporated various fan-favorite modes and customizable loadouts, as well as how microtransactions play into the title's progression system.
"For the first time on mobile, gamers get to experience the smooth and action-packed gameplay fans know and love from Call of Duty."
Call of Duty Mobile is the first mobile game from the franchise, but you've teamed up with Tencent — a very experienced mobile game publisher. How authentic a COD experience can fans expect?
We're really proud of the quality we've been able to deliver with our partners at Tencent's TiMi studios and have seen a great reaction from our community during our Beta period. Now that we're live, it's really fun to see the rest of the world experience the full game. For the first time on mobile, gamers get to experience the smooth and action-packed gameplay fans know and love from Call of Duty, with maps, modes, weapons and characters from across the whole series.
Players can expect the utmost authenticity. The Call of Duty console and PC development studios have been great partners throughout our development process, ensuring the content lives up to the high expectations of our audience. We're really excited for fans to get their hands on the game and share their feedback with us.
Capturing an FPS experience with just a touchscreen is hard. Obviously controls on a mobile device are significantly different to PC or even consoles, but the game is said to offer a very customizable control scheme. Can you tell us more about that? Does the game support other gaming peripherals?
Yes, Call of Duty Mobile features a fully-customizable control scheme, with two main options: simple and advanced. Simple controls enable you to automatically fire your weapon whenever an opponent comes in front of your crosshairs, while advanced controls enable manual and more precise aiming with automatic ADS (aiming down sights) when you fire. This allows casual players to jump in without a steep learning curve, while giving veteran fans opportunities for more skill-based play. You can also move buttons and directional pad locations to your liking.
In terms of peripherals, we are looking at the possibility and have already been testing controller support with a portion of our live audience. It is very important to us that we maintain fair balance across the game. One example of this is we have separate lobbies in Battle Royale for first-person perspective and third-person perspective players since you have the option to choose either in Battle Royale. We may implement a similar solution for players using controllers if needed.
1 of 2
2 of 2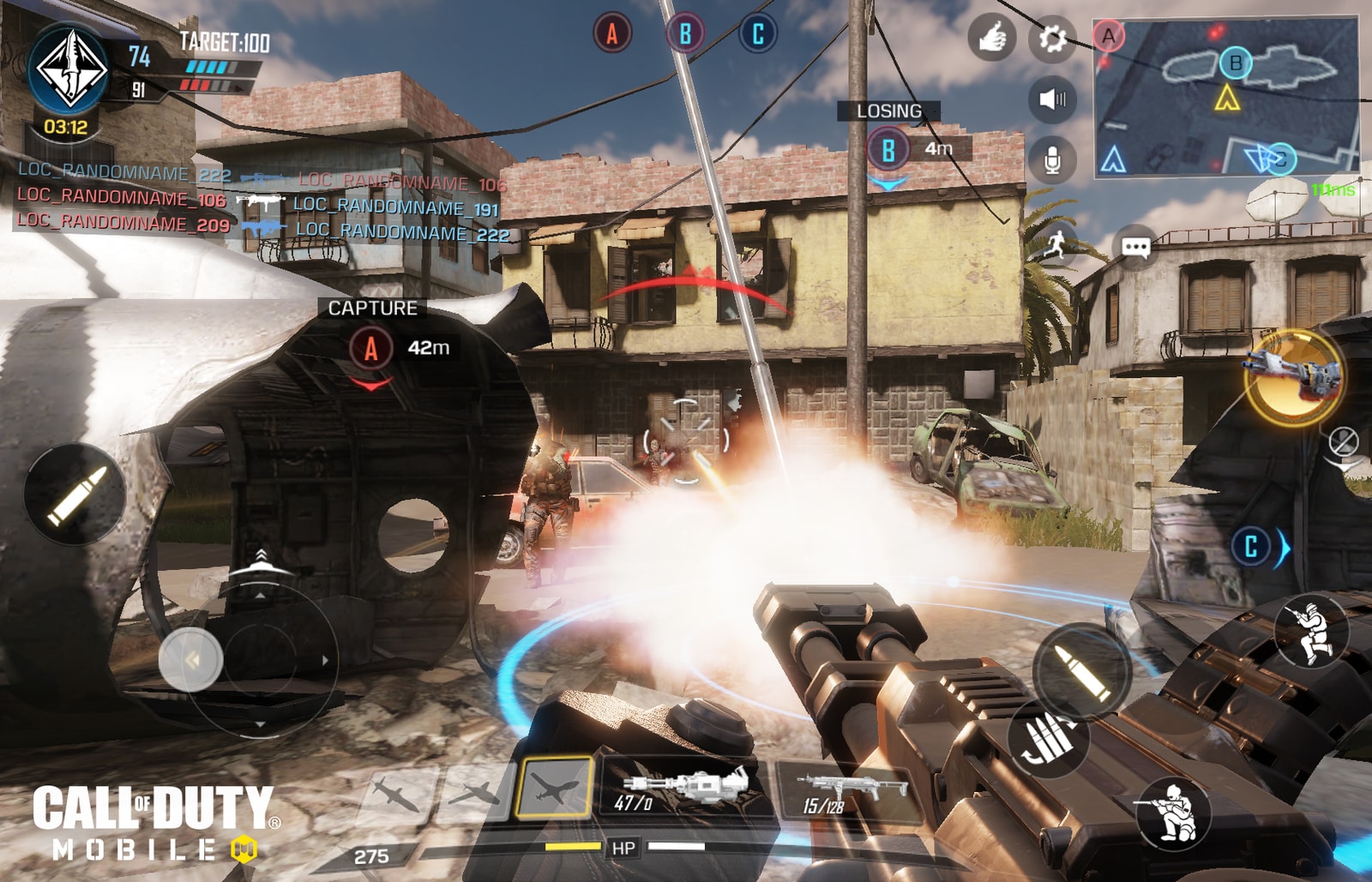 Speaking of the game mode Battle Royale, it is all the hype right now, and the new game mode introduced in Black Ops 4 was very well received. How similar will the Battle Royale mode for Call of Duty Mobile be to Blackout, and what (if any) are some differences?
We're really happy with how our community has responded to our Battle Royale mode – it's a unique take on the genre specifically built and tailored for Call of Duty Mobile. It's a new, standalone map and experience. We have 100 total rivals in a large-scale map, with solos, duos or four-person teams, and a large variety of vehicles for land, sea and air combat.
Since the map includes elements and set-piece locations from across the Call of Duty franchise, there's a ton for players to explore and discover. Another unique aspect is that players can choose an Operator class before entering the battle, where each Operator has a passive perk and an actionable gear item unique to that class.
Customization is another huge aspect of Call of Duty. Can you tell us more about what kind of options fans will have, like cosmetics or loadouts?
Call of Duty games have always featured really robust customization options, and Call of Duty Mobile is no exception. You can unlock and customize up to five separate Loadouts with Primary and Secondary weapons (each can come in a variety of skin variants), a Soldier type (which can include famous characters from the series), an Operator Skill, Lethal and Tactical Equipment, three Perks, emotes and spray-tags. Every player can also configure three Scorestreaks (these are things like airstrikes and UAVs for those not familiar), earned in-game by taking out enemies and completing objective tasks. In Battle Royale, you can customize a few other items like vehicle skins and airdrop gear.
"We want players to always feel like they are advancing as they play."
In terms of progression, Prestige has always been a big part of the Call of Duty universe. How will the progression system be in Mobile?
The progression system in Call of Duty Mobile works a bit differently from other Call of Duty games. You still level up individual weapons to unlock new attachment slots and mods, but your player level always advances and is never reset. We think this works better for the play styles to gamers on the go and we want players to always feel like they are advancing as they play.
Social gameplay has always been integral in the franchise with friends lists and clans. Will these options be available in the new game?
Playing with friends is a big part of Call of Duty. Call of Duty Mobile launches with a friends list, clans, and private friend matches. There is also chat and ranked play to round out the initial social offering. This is an area we are committed to continue to evolve as the game grows.
1 of 3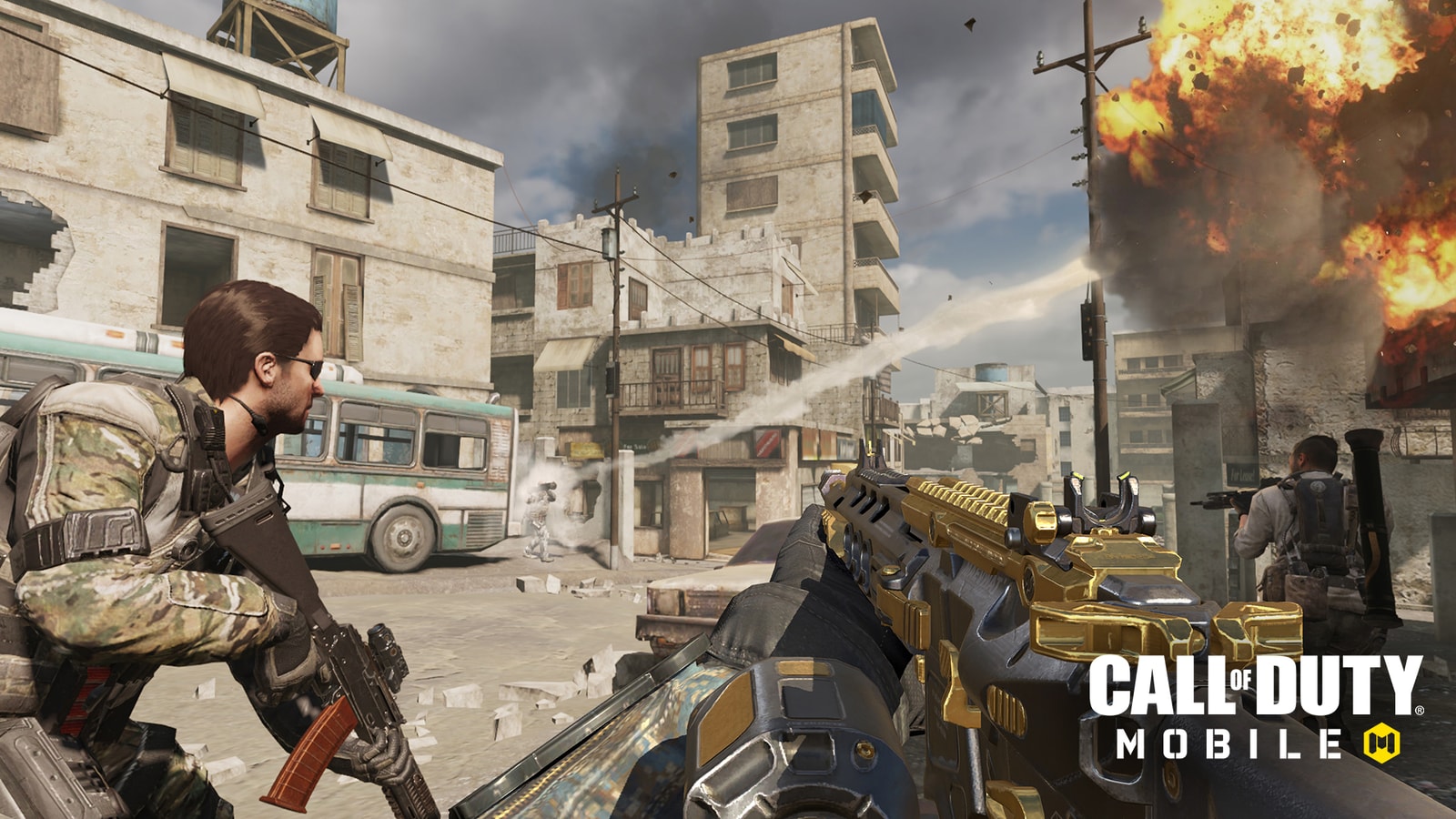 2 of 3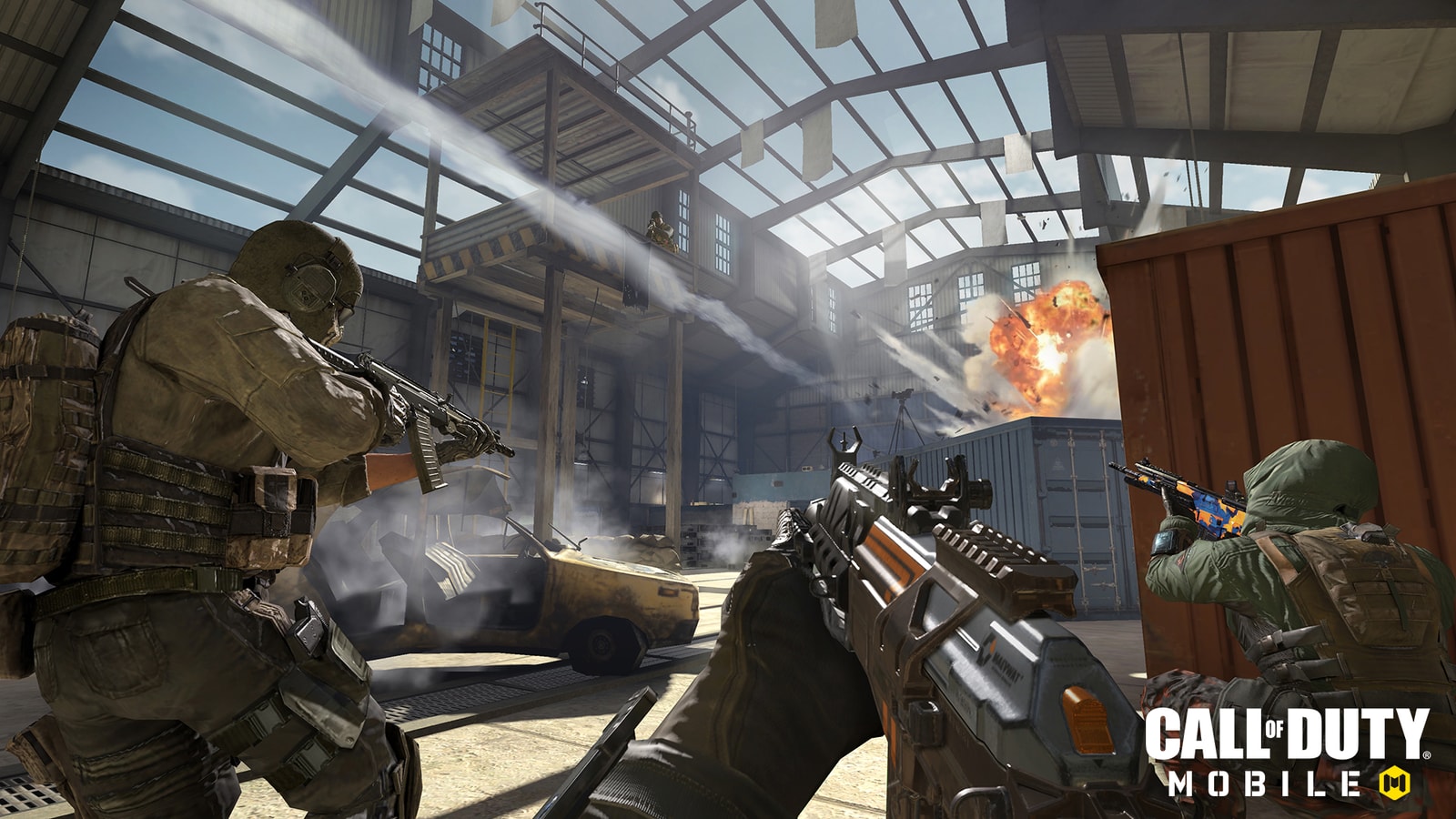 3 of 3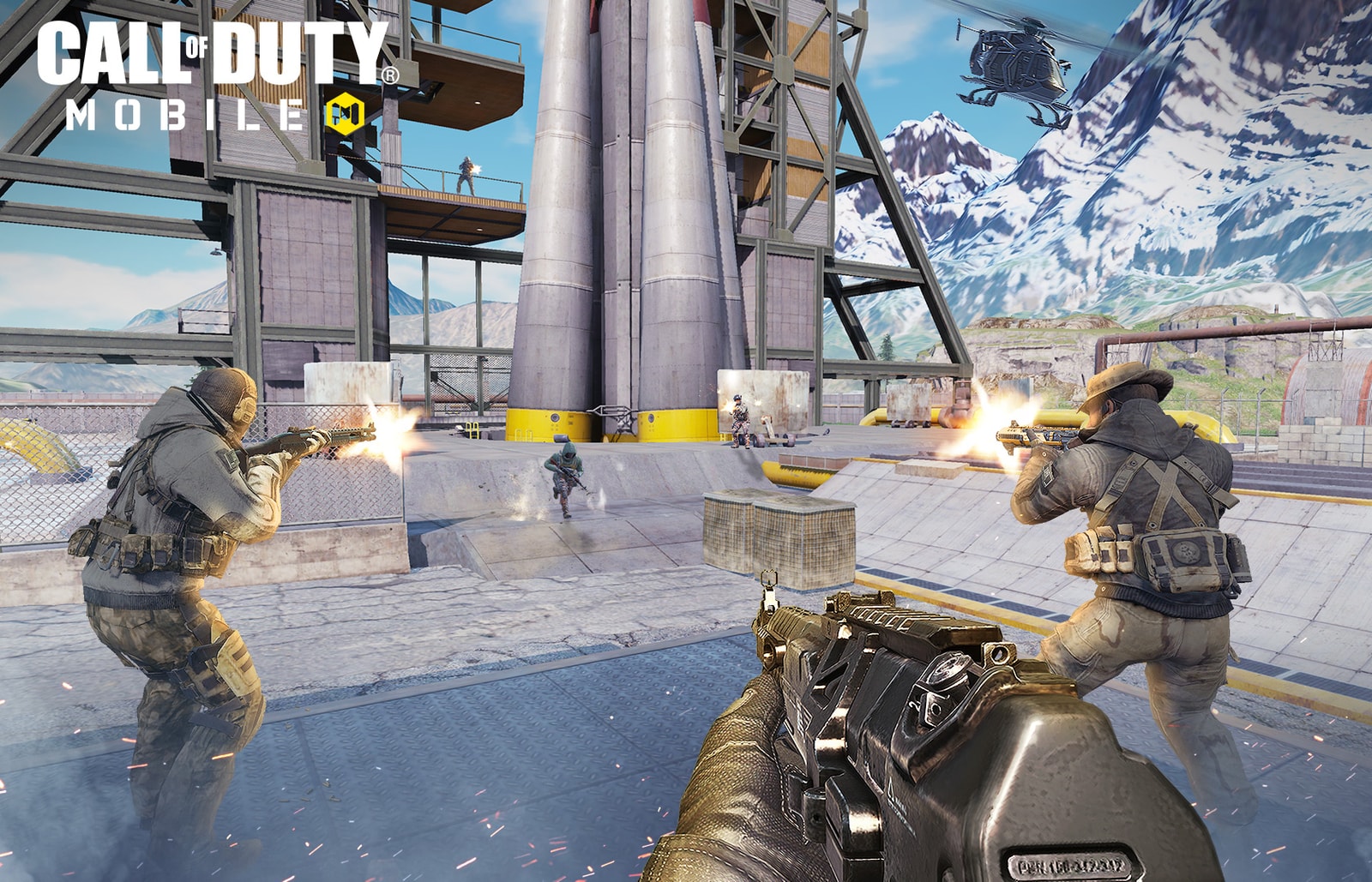 As a free-to-play mobile game, the word on everyone's mind is microtransactions. How will this play into the quest to unlock new cosmetic items or perks and scorestreaks?
Our intention is to allow our players to have an even playing field when they play Call of Duty Mobile. There is a ton of free content and rewards you'll earn simply by playing the game, and you'll earn in-game currency called Credits through playtime that you can use to acquire items in the store. Call of Duty Mobile also features both a free and premium Battle Pass, which works similarly to other mobile games in the genre. We believe that players should have choice in how they want to play and progress through the game. We also keep a close eye on fairness and ensure that investing more in your experience can make it more personally rewarding without negatively impacting other players.
"It's an ongoing commitment from all teams to deliver a best-in-class experience for our players."
With some other mobile shooters or Battle Royale games, we've seen quite a few hackers ruining the experience for everyone. Are there any measures in place to monitor hacking?
The security teams between Activision, Tencent and TiMi are collaborating on 24/7 security, stability, and performance monitoring across the global game service. It's an ongoing commitment from all teams to deliver a best-in-class experience for our players. We're sharing methods, tools, and testing procedures, and this will continue long after launch.
Finally, looking forward, will there be a PvE mode in the future? Zombie mode is another fan favorite in the franchise. Can players expect this to come to Call of Duty Mobile?
Right now our focus is delivering a really awesome multiplayer experience to our fans at launch, with robust MP modes and Battle Royale. But we are also very committed to delivering new content post-launch so stay tuned for further announcements. We may have some more surprises up our sleeve!
Call of Duty Mobile is now available for both iOS and Android devices. You can download the free-to-play game at the Apple App Store or Google Play Store respectively.