Barneys Bidding War Continues as Authentic Brands Sale Deemed False (UPDATE)
The "Save Barneys" movement still has time.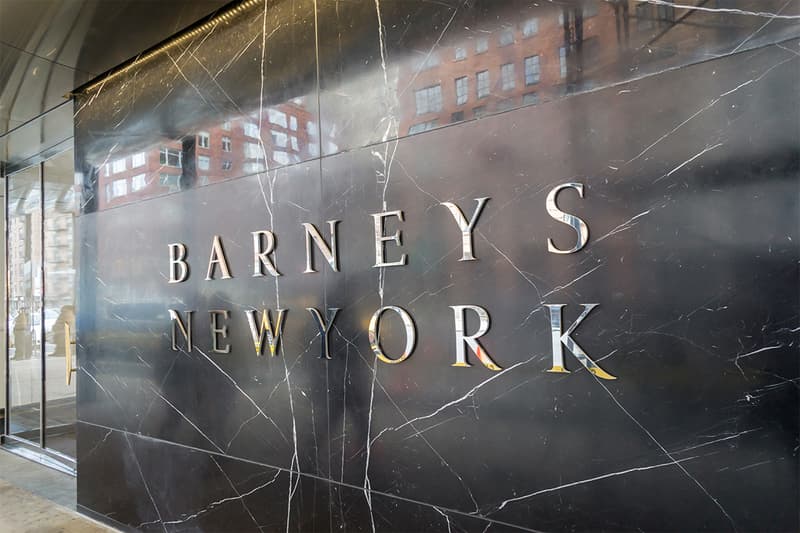 UPDATE (October 25, 2019 ): The Fashion Law Institute recently reached out to HYPEBEAST with an official timeline for the Barneys sale, as documented in the case's pertinent court documents. According to the documents, the last date for any counter-bidders (including Sam Ben-Avraham) to object Authentic Brand's $271.4 million USD stalking horse bid will be October 29.
On October 31, a hearing to approve the sale will be held, and November 3 marks the date of which the sale will officially close. The Fashion Law Institute notes that Barneys still maintains the right to request to push back the hearing date, meaning there's a possibility for the sale to drag on.
---
UPDATE (October 25, 2019): A recent Instagram post made by Sam Ben-Avraham's "Save Barneys" social media campaign has indicated that Authentic Brands' purchase of iconic NYC retailer Barneys is not official. The post states that Ben-Avraham and his team now have until October 31 to win the heated bidding war. Keep it locked here for more information as it arises.
---
ORIGINAL STORY (October 24, 2019): Despite a heated last-minute bidding war, Barneys has officially been sold to Authentic Brands Group for $271.4 million USD. The New York Post has reported that the rival $260 million USD bid placed by KITH investor Sam Ben-Avraham was rejected by Barneys, thus allowing the licensing group to retain priority in acquiring the iconic NYC-based retailer. It's unclear whether the rejection was based strictly on Ben-Avraham's monetary shortcoming or other reasons.
Prior to placing an official bid, Ben-Avraham made headlines for creating the #SaveBarneys social media campaign and accompanying @savebarneys Instagram account and #SaveBarneys hashtag, spearheaded by a petition called "Barneys, I love You." In a public essay, Ben-Avraham opined the benefits of maintaining Barneys' brand image integrity after its sale.
As a result of the sale, the auction originally scheduled for Monday has been cancelled. Authentic Brands plans to begin liquidation sales at all of Barneys' remaining stores aside from its Boston location. There hasn't been additional mention of Authentic Brand's proposed deal to license Barneys' assets to proposed deal to license Barneys' assets to Saks Fifth Avenue owner Hudson's Bay Co..
Most recently, Hudson Bay Company revealed plans to go private, presumably in advance of the Barneys purchase.