Situated Along a Busy Japanese Highway, a Concrete House of Tranquility
The design minimizes distraction, yet commands attention.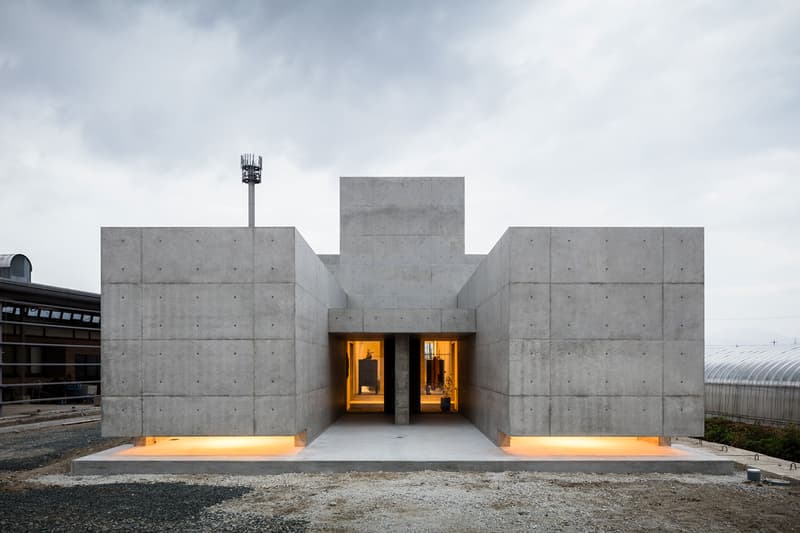 1 of 12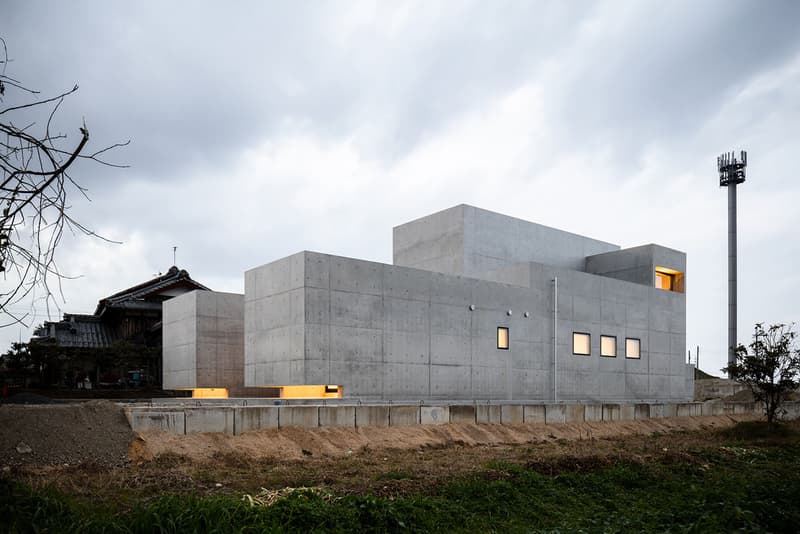 2 of 12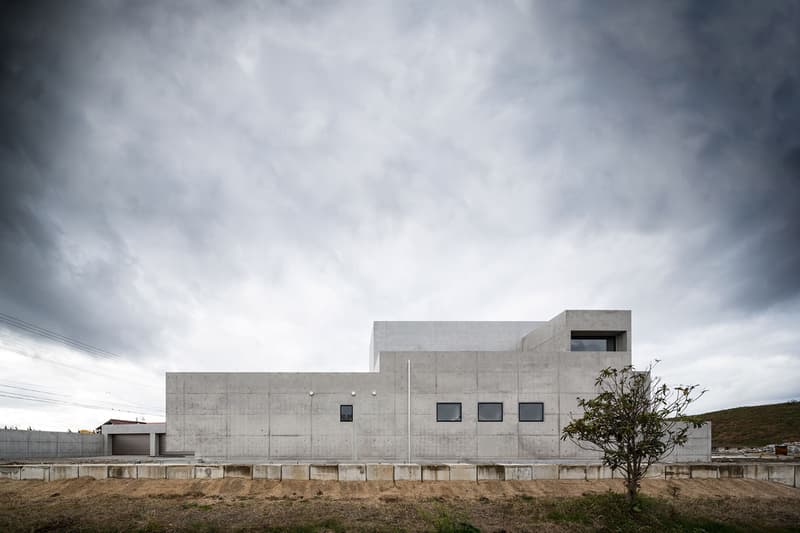 3 of 12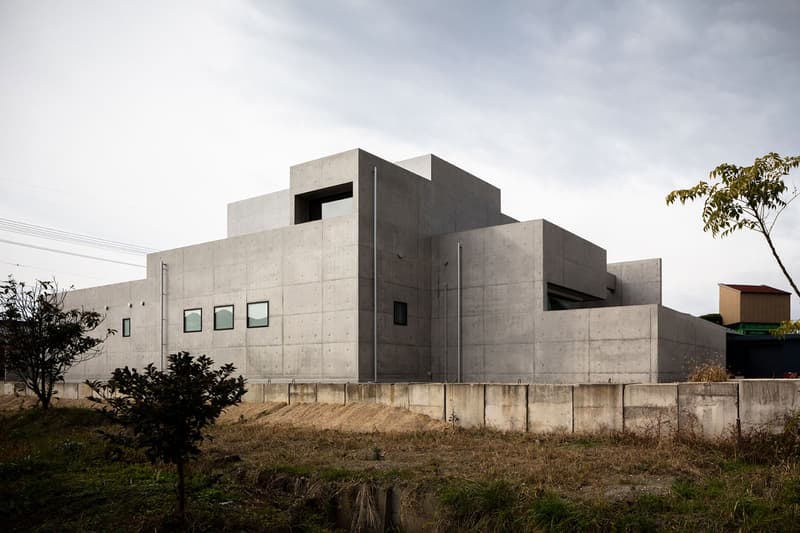 4 of 12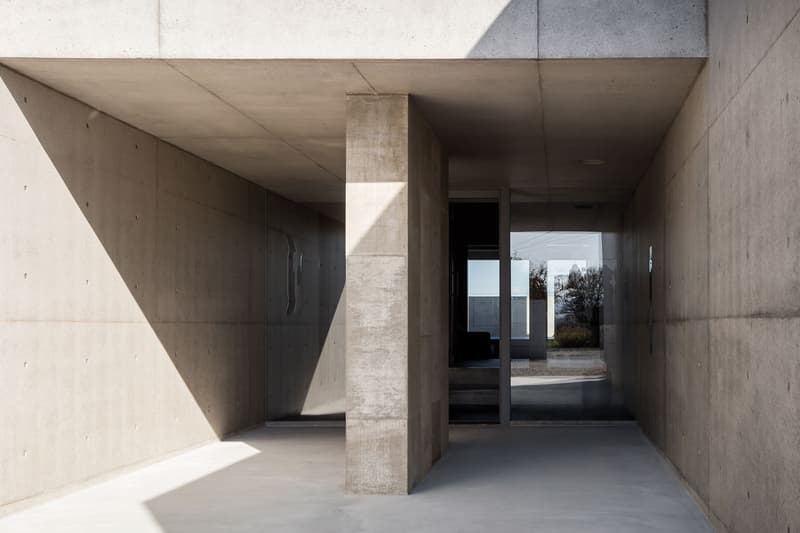 5 of 12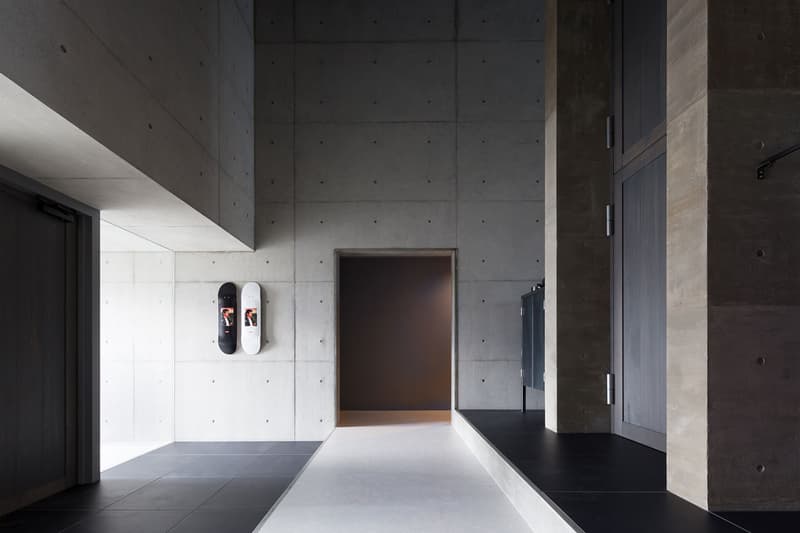 6 of 12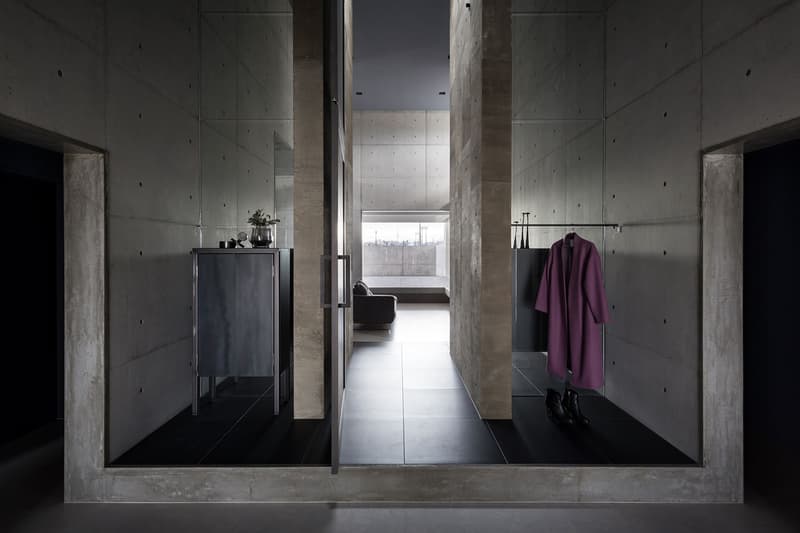 7 of 12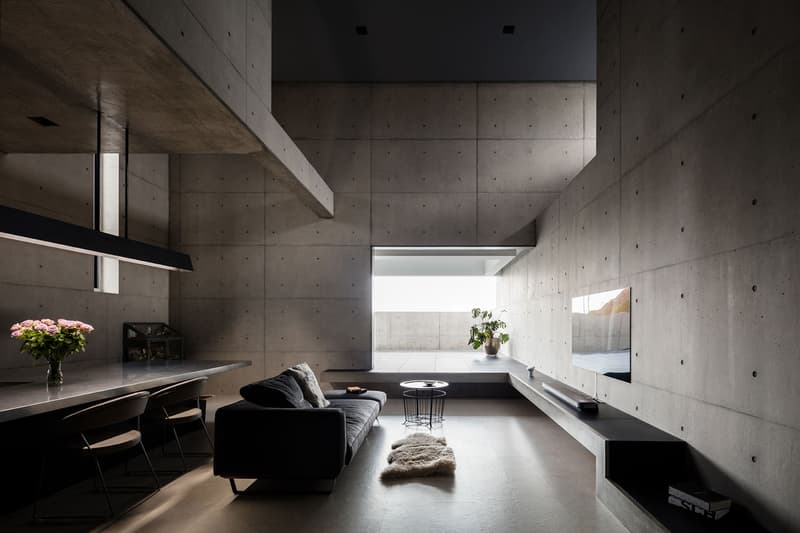 8 of 12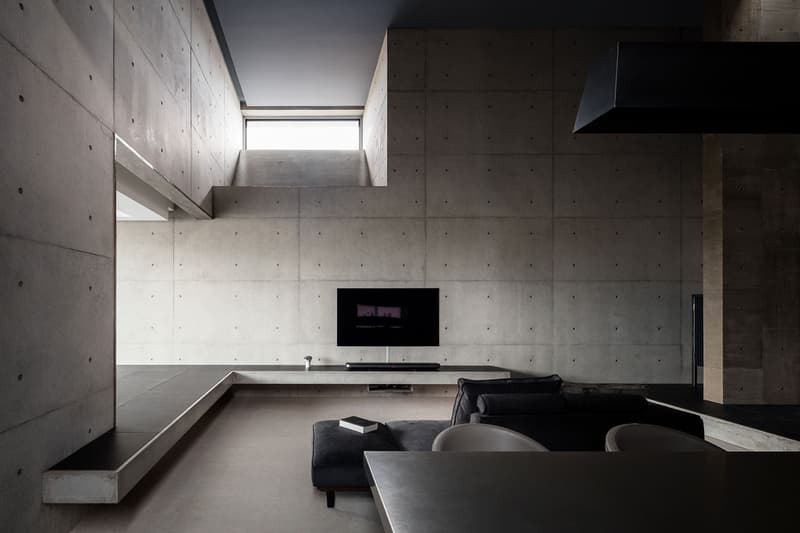 9 of 12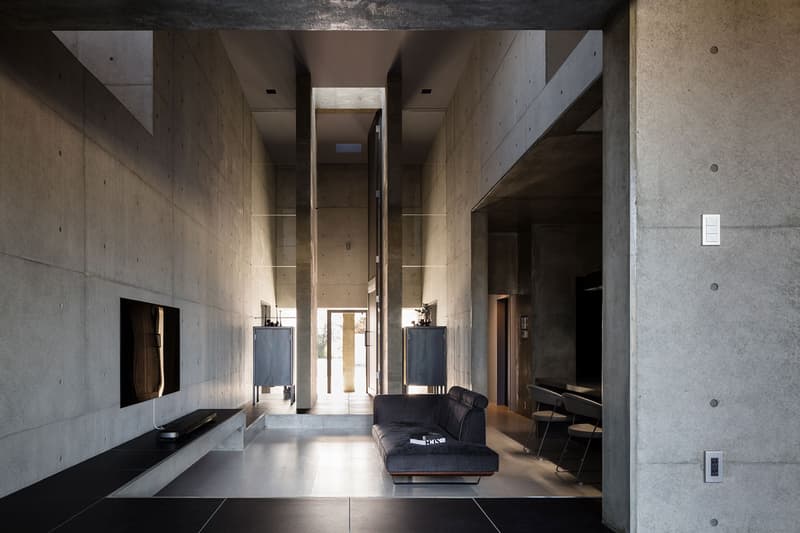 10 of 12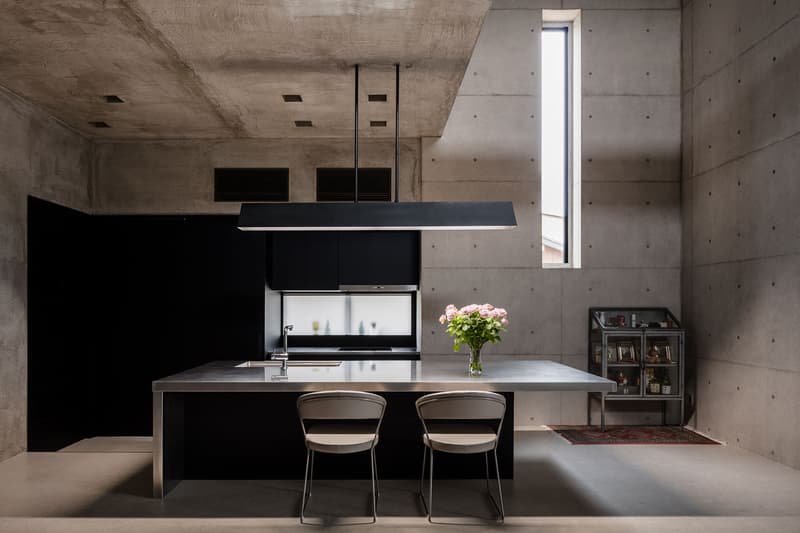 11 of 12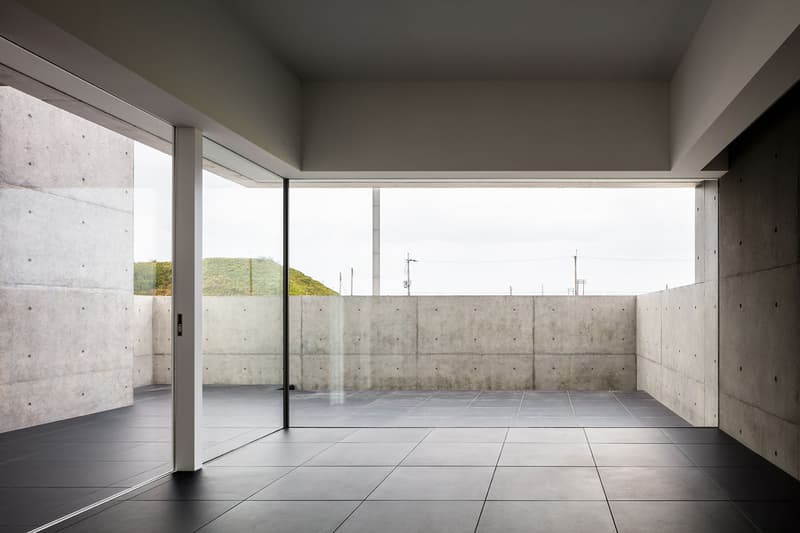 12 of 12
Situated in Japan's Shiga prefecture is a stately concrete home designed around the principle of tranquility, the brainchild of architects FORM/Kouichi Kimura.
Located along a highway with a heavy traffic flow and adjacent to the client's own factory, the house's meticulously-constructed layout is intended to minimize distraction internally while still commanding attention externally. To achieve this feat, FORM aligned the axis of the residence along the North side of the region to provide the most expansive view. Deliberate placements of partitions within the space add depth, while select light openings shift the mood throughout the day. Upon entering, for example, a skylight greets guests at the ceiling while a thick and centrally-located wall obstructs the inside view from outsiders.
Past the entrance, the adjoined living and dining rooms feed into one large zone, as the two are distinguished by their unique ceiling heights and floor levels. An additional room is also available to extend the common area even further, or simply be used as the owner desires. To promote harmony, the architects utilized the same tiles for both the extra room and the surrounding outside terrace.
For those more inspired by outdoor living, a set of cozy new cabins is coming soon in Oslo.