IKEA India Will Deliver Goods Using Solar-Powered Electric Rickshaws
Colorful, electric vehicles.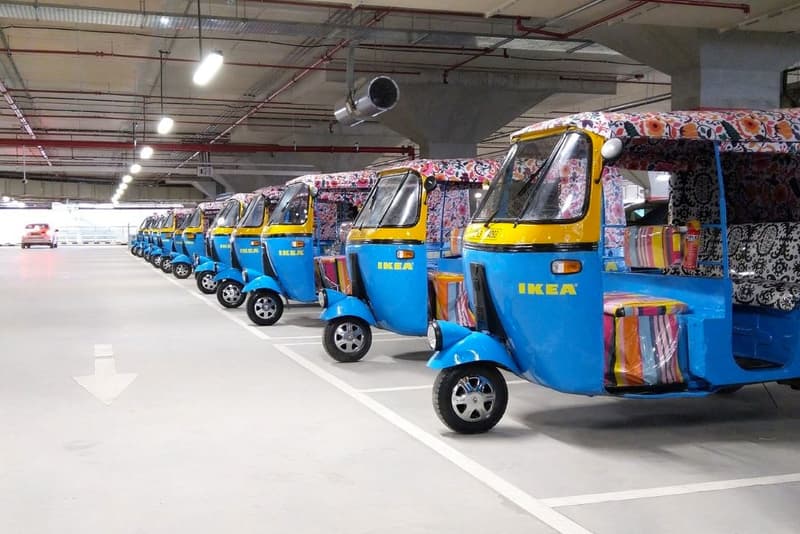 IKEA opened its first store in India last week with the announcement that it will be delivering goods via solar-powered electric rickshaws. The solar-powered rickshaws will consist of 20 percent of the new store's delivery fleet and are not only decorated in bright, multicolor prints, but will also be able to better navigate the country's infamous traffic.
The IKEA India store is located in the southern city of Hyderabad where its electric rickshaws will be charged using 4,000 solar panels installed on the building roof. The excess solar power will be used to supply electricity for lighting and other uses inside the store. Currently, 90 percent of all IKEA stores worldwide use power generated from solar energy.
Take a look at the new IKEA India solar-powered electric rickshaws above and below and share your thoughts in the comments. In other design news, China has rejected and canceled the Airbnb room on the Great Wall.