Farmland Foods Fires Back at Supreme With Authentic Editorial
"Real farmers. Real farm. For real."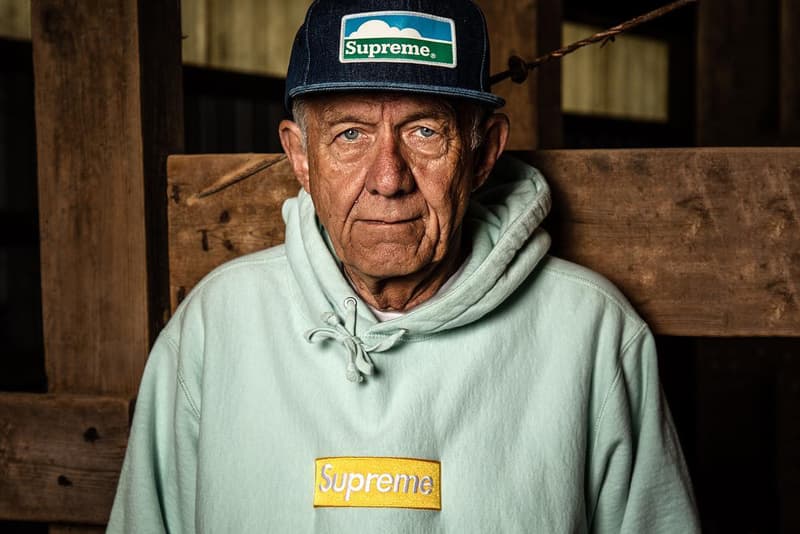 Shortly after Farmland Foods called out Supreme for "borrowing" its logo designs for a cap in its Fall/Winter 2018 collection, the 60-year-old pork producer put together a Supreme editorial.
The Missouri-based company picked up some notable Supreme pieces, and combined those items with a duo of real farmers to express its take on streetwear and capitalize on the attention brought on by the cult label. Farmland Foods' photo set is led by the cloud logo design that started the whole situation and styled with key coordination of previous seasons' offerings, such as the Neon Box Logo hoodies, "Chicken Dinner" tee, logo seamed luggage and more. Putting a stop to rumors of impending legal action, it looks as though Farmland Foods will have the last laugh after Supreme "borrowed" its logo.
Take a look at Farmland Foods' legit Supreme editorial in full below.
In case you missed it, check out our rundown of Supreme's Nike SB collaborations.