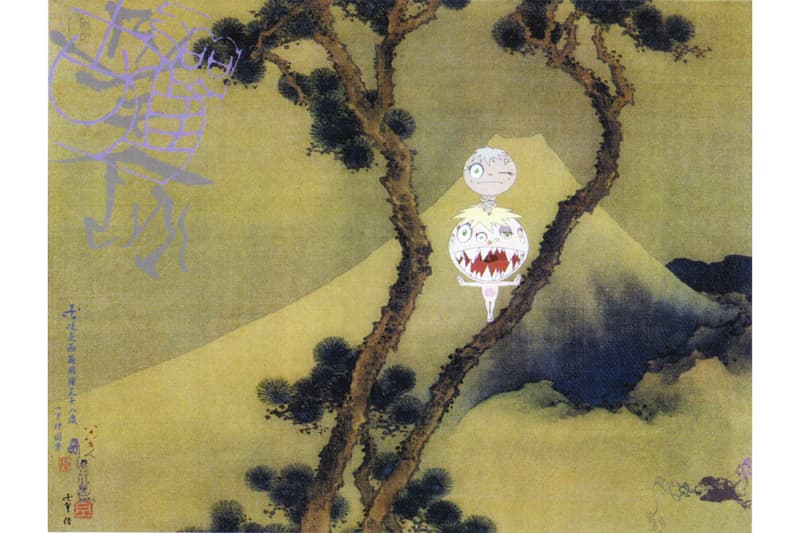 1 of 2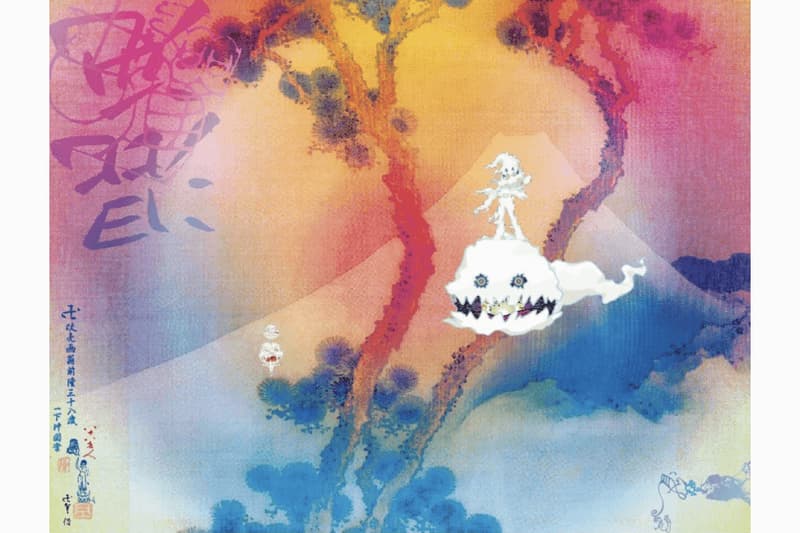 2 of 2
The Artwork That Inspired Kid Cudi & Kanye West's 'Kids See Ghosts' Album Cover
A 2001 painting by Takashi Murakami called 'Manji Fuji.'
---
Last night, Kanye West and Kid Cudi premiered their much-awaited Kids See Ghosts joint album in an exclusive listening party in Santa Clarita, California. The seven-track project features cover artwork by Takashi Murakami who collaborated with 'Ye on his Graduation cover alongside creating the animation for his "Good Morning" music video. The Kids visual now adorns new commemorative merch for the music duo, boasting a vibrant composition that takes inspiration from an ukiyo-e woodblock print crafted by Murakami back in 2001 dubbed Manji Fuji, sized at 8 7/8 x 11 3/4 inches.
Similar visual elements observed in both artworks include the backdrop of Mount Fuji, Murakami's Oval Characters that are painted atop the other as well as a pair of bending trees. The positioning of these elements in each piece remains the same except for the Oval characters in Kids which are minimized and placed more to the left when compared to the original. The most fascinating component is the inverted Kanji characters in Kids that translates to "Chaos."
View both pieces above and learn more about Manji Fuji here.