Hugo Correia's White Concrete Church Embodies the Future of Religious Architecture
Symbolism throughout.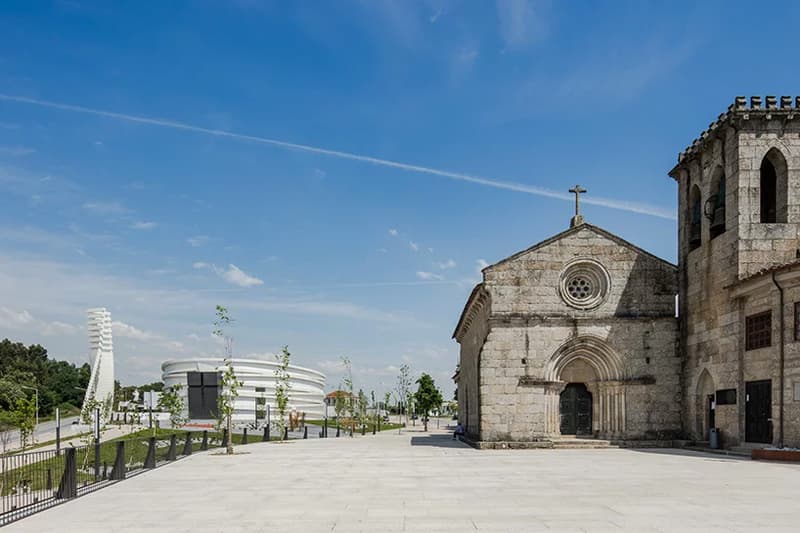 1 of 9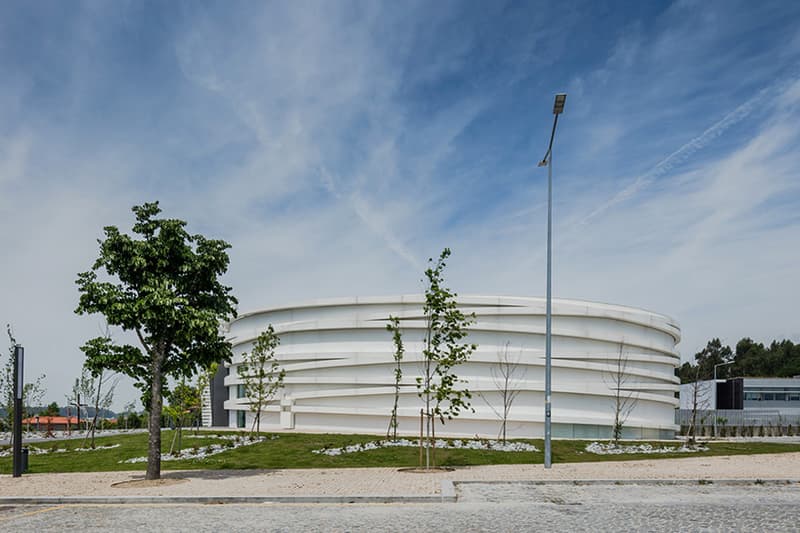 2 of 9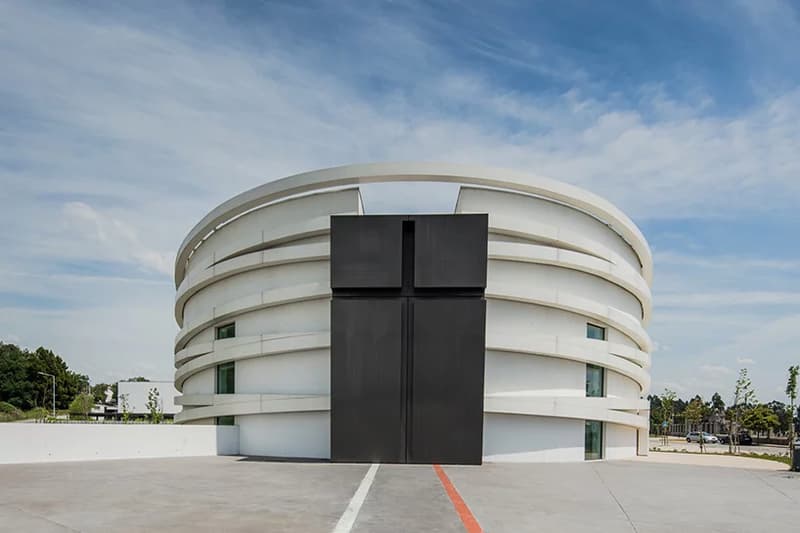 3 of 9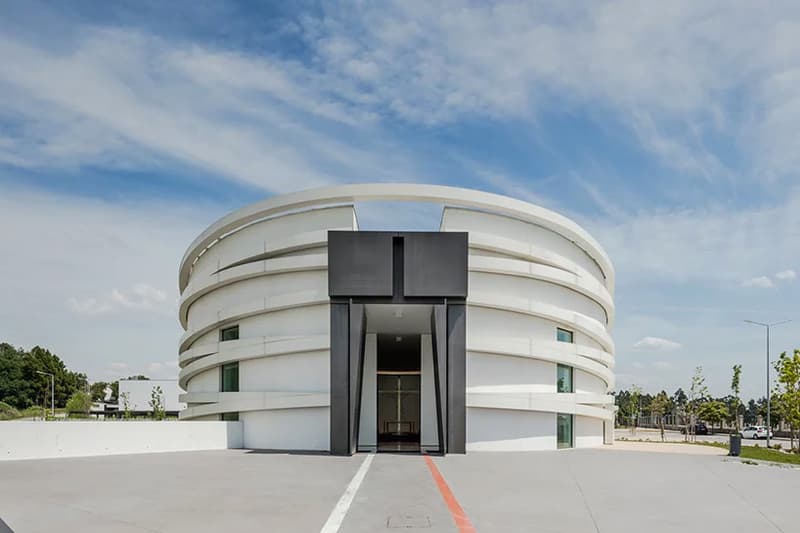 4 of 9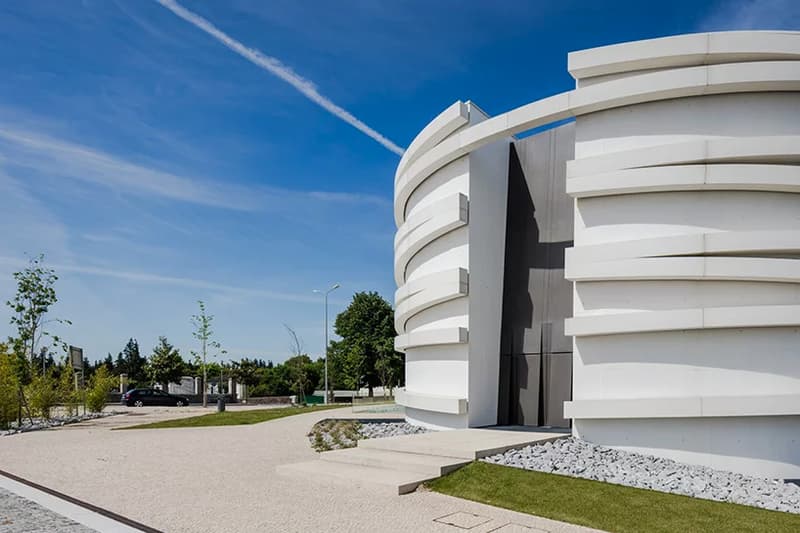 5 of 9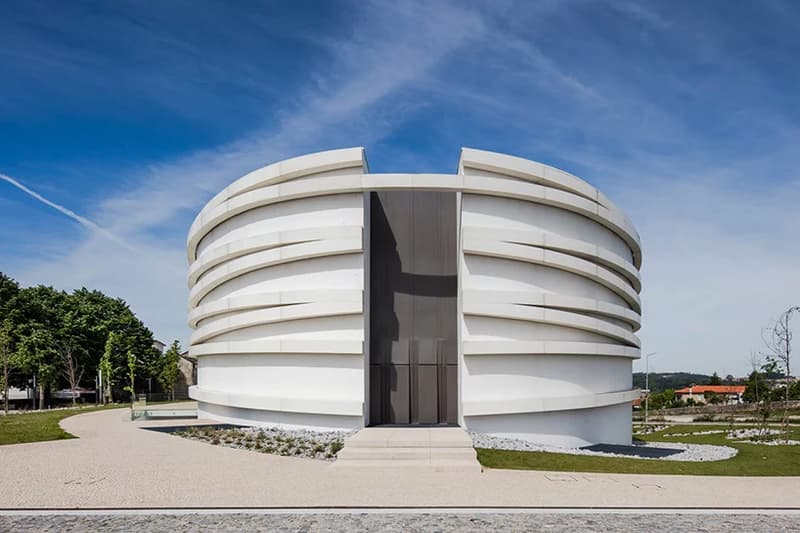 6 of 9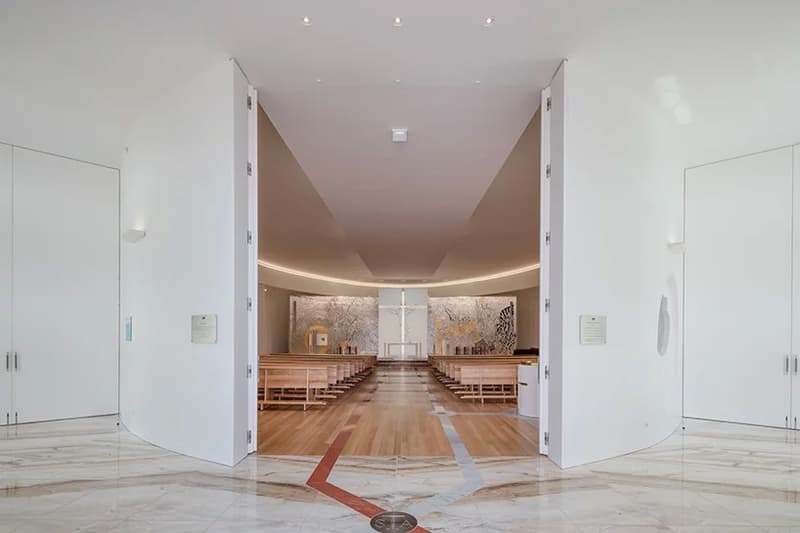 7 of 9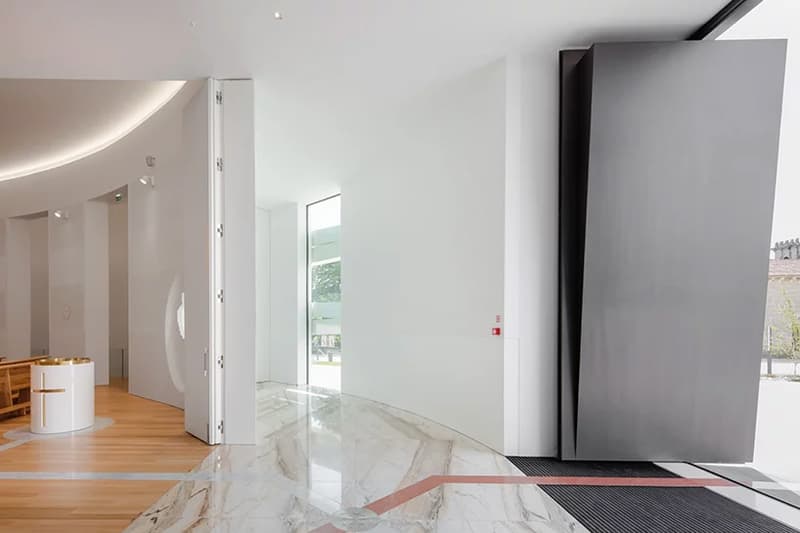 8 of 9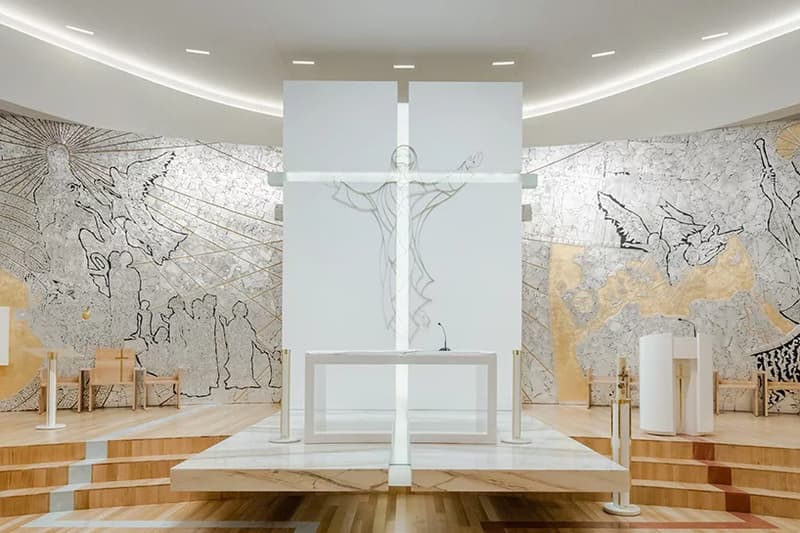 9 of 9
Architect Hugo Correia has built an ultra-modern white concrete church in the Vila Nova de Famalicäo town in the north of Portugal. The church of S. Tiago de Antas is located in the heart of the town amidst the surrounding's historic Romanesque church, mortuary chapel and cemetery, unifying the past and present of religious architecture.
The new place of worship is encircled by a white concrete wall with rings symbolizing the crown of thorns worn by Jesus during the crucifixion. The exterior is designed to assume a modest appearance with minimal openings and hidden skylights that let in natural light, which illuminate the nave and interior sacred space. Other religious references include two marble lines on the floor that stretch from the exterior to the altar — one leading to the baptismal front, representing the Jordan river where Jesus was baptized, and the other in red, reaching to the church's pulpit, representing the sword of St. James. Finally, the altarpiece features an elegant pottery mural gilded with silver and gold leaves, illustrating St. James and the Lady of Conception, completing the religious iconography.
Share your thoughts in the comments below and for more architecture content, check out the world's first 3D-printed concrete houses, which will be constructed in the Netherlands.