Madeira Airport Replaces "Grotesque" Ronaldo Bust After Family Request
Maybe the sculpture was just too ugly.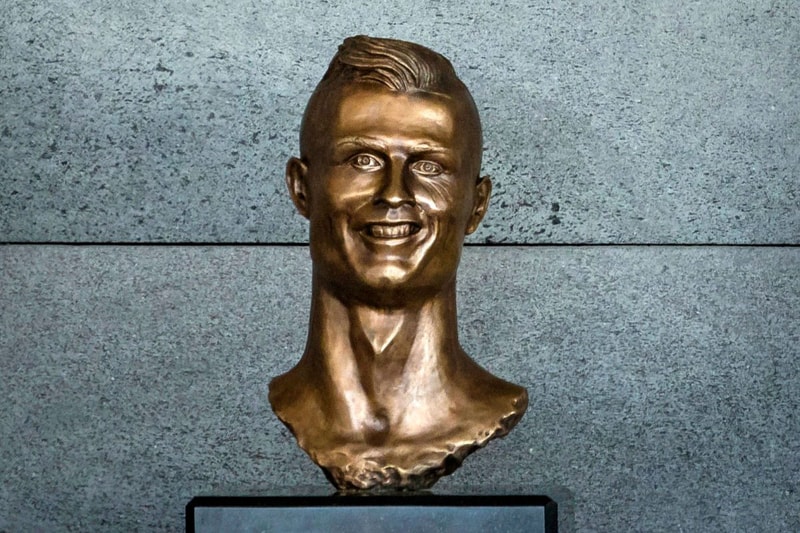 Despite several do-over attempts, Portuguese artist Emanuel Santos will always be best known for his original Cristiano Ronaldo bust, seen above. The grotesque sculpture reportedly did not sit well with Ronaldo and his family, who reportedly requested that the Cristiano Ronaldo Madeira International Airport, which hosted Santos's bust, swap out the creation for a more flattering design. Last Friday, the airport followed through, replacing Santos's design with that of an unnamed Spanish artist, seen below.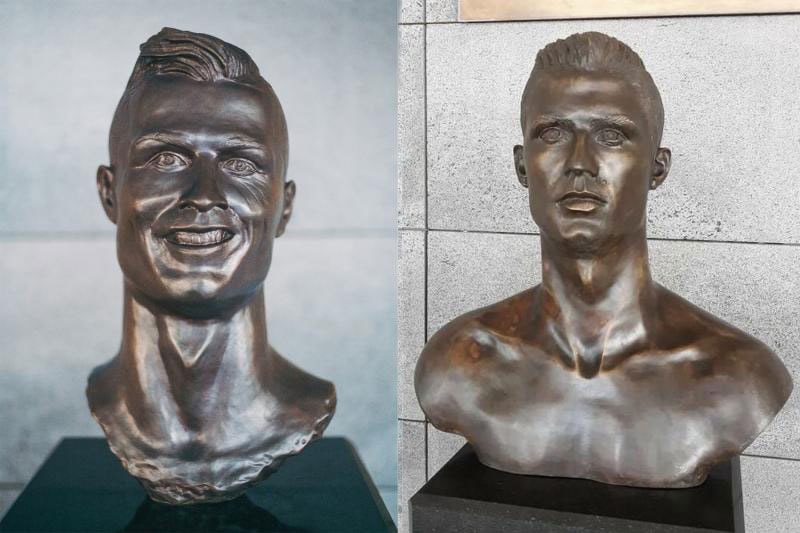 Upon seeing the swap, Santos admitted, "I was feeling very sad. Disappointed. I have no words. … I feel very shocked." According to the airport director Duarte Ferreira, "… This bust is better than the previous one, it's what we think, me and [Ronaldo]," he told Diario de Noticias Madeira. "[Santos] did the job, he was paid for it, and as a Spanish sculptor offered this new bust that was well done, we decided to swap them. If he was caught by surprise, that's his problem."
The new sculpture is indeed more flattering, but some prefer the original, even launching a Facebook group in support of Santos's original design.
Meanwhile, Ronaldo recently found himself in hot water over alleged tax evasion.
Madeira Airport has new bust of Cristiano Ronaldo pic.twitter.com/Q1woRYFXv1

— Madeira Islands (@Madeira) June 17, 2018