These Are the Must-See Movies and TV Shows Premiering in July
July always comes through with quality Hollywood entertainment.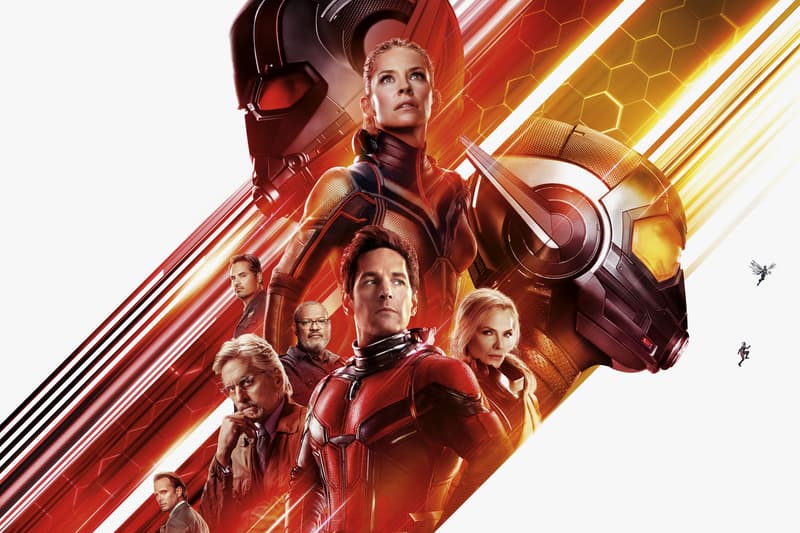 It's a new month, which means there's new movies and television shows to consume and binge. July offers a new Marvel movie, one you thought you could skip until they said it takes place directly before Avengers 4 , and a horror movie with a premise too close to reality. And of course, the latest movie to feature Tom Cruise flirting with deadly stunts is due to drop.
Over on the small screen, we've got the return of the drug-focused Power, alongside the return of the drug-focused Snowfall. Then we have Orange Is The New Black coming back after a major season 5 cliffhanger. Check out the list below, ranging from some of the must-see releases, to the more under the radar films and TV shows to look forward to in July.
Films
The First Purge  (July 4)
Drawing social parallels to current events with its obvious "Make America Great Again" connections, this flick takes The Purge franchise back to the beginning, to the first nationwide murder spree, making The First Purge an apt title. A government conspiracy is also highlighted, featuring purge organizers sending soldiers dressed like civilians to kill and unknowingly get people purging.
Why it's worth your time: We live in tumultuous times, to the point where our horror movies are being loosely tied to our political climate. So consider this a horror movie with some food for thought, with a premise that now, doesn't seem too farfetched.
Ant-Man and The Wasp (July 6)
Ant-Man returns in Ant-Man and The Wasp, following the events of Civil War, currently on house arrest after his incarceration at The Raft. But soon a new villain — able to phase in and out of reality — appears, causing Scott Lang to don his size-altering suit once again alongside Hope van Dyne as The Wasp to take on the lingering threat.
Why it's worth your time: For one, it ties directly into Avengers 4, so if you're part of the large portion of society that enjoys these Marvel movies, Infinity War especially, you really have no choice. Also, a fair amount of people have forgotten how much of a surprise hit Ant-Man was when it first premiered, mostly due to its humor. And according to reviews, Marvel appears to have recaptured that humor in the sequel.
Sorry To Bother You (July 6)
From writer/director Boots Riley and starring Atlanta actor Lakeith Stanfield, Sorry To Bother You follows a telemarketer in Oakland named Cassius Green, who realizes the key to corporate success, gaining access to the bizarre world at the top of the food chain.
Why it's worth your time: This flick looks like it speaks to an entire generation of black men who have to be phony in order to get ahead in life. It also deals with phoniness on a larger scale from several different perspectives, all revolving around the question: how much does your morality cost to you? It's the corporate America version of Get Out.
Whitney (July 6)
Filmmaker Kevin Macdonald examines the life and career of singer Whitney Houston, the most awarded female act in history. The documentary will showcase never-before-seen archival footage of the singer, ranging from exclusive recordings and rare performances, to interviews with the people who knew her best.
Why it's worth your time: It appears the film will not only showcase the highs of Houston's career, but also the lows. It won't shy away from some of the hard truths she had to deal with in life, as well as those who influenced her on her path to self-destruction.
How It Ends (Netflix, July 13)
How It Ends follows Theo James trying to get back to his pregnant wife in the wake of a mysterious apocalyptic event. His gun-toting father in law, veteran Forest Whitaker, helps him make his way through the disaster-ridden country to reunite with his family.
Why it's worth your time: It's a father-son post-apocalyptic road trip that won't shy away from the devastation or special effects of the ensuing natural disaster claiming lives throughout the movie.
The Equalizer 2 (July 20)
In The Equalizer 2 we have retired agent Robert McCall (Denzel Washington) working as a Lyft driver before an unfortunate sequence of events brings him back into contact with some unseemly figures. Like the first film, it appears he becomes embroiled in a sinister plot, this time fighting military types.
Why it's worth your time: It's Denzel's "50 and over" Liam Neeson action flick. If that doesn't sound like a good time, Antoine Fuqua (Training Day) is returning to direct this. It will also introduce Pedro Pascal as a character that has yet to be announced, but it sounds like he'll serve as the big bad of the movie.
Blindspotting (July 20)
Lifelong friends Daveed Diggs and Rafael Casal co-wrote and star in Blindspotting, where police brutality, race and class come into play, using the contemporary and rapidly gentrifying Oakland as its backdrop.
Why it's worth your time: It currently holds a 93% on Rotten Tomatoes and looks to present a lot of raw subject materials with an abundance of teachable moments, akin to Crash. It also looks pretty humorous.
Unfriended: Dark Web (July 20)
The sequel to 2014's found footage horror flick, Unfriended is taking on the dark web. A guy is finally able to take home a laptop nobody claimed at his place of employment, and uses it to video conference his friends before looking at the heinous kidnapping videos saved on it. As he and his friends watch, the owner joins the group and throws everyone in a game of life and death.
Why it's worth your time: It looks like an improved version of its predecessor, using a cast of characters that are actually likable and relatable rather than the awful bunch from the original. Its web-based horror remains to be an interesting framework to explore for the genre.
McQueen (July 20)
Directed and produced by Ian Bonhôte and Peter Ettedgui, McQueen highlights behind-the-scenes looks at the British fashion designer's most iconic moments, from his FW98 show that featured a model circled by fire, to Kate Moss's hologram for FW06.
Why it's worth your time: If you're a fan of fashion, there's no reason you shouldn't watch this documentary. Alexander McQueen has solidified himself as one of the grandfathers of contemporary fashion, and this doc provides further insight into his meteoric rise and tragic fall, with commentary from those closest to him.
Zoe (Amazon, July 20)
Two colleagues at a revolutionary research lab design technology to improve and perfect romantic relationships in Amazon's Zoe. As their work progresses, their discoveries become more profound.
Why it's worth your time: These movies, ones that make you question the folly of man, are always interesting, especially when our future technological overlords are involved. This one provokes questions of true love, artificial emotions and further disconnect from humanity the more technology advances.
Mission: Impossible – Fallout (July 27)
Tom Cruise reprises his role as Ethan Hunt in Mission: Impossible – Fallout, as the agent attempts to save the world following a dire warning from Solomon Lane (played by Sean Harris): "The end you've always feared is coming and the blood will be on your hands."
Why it's worth your time: At this point in the franchise, you're guaranteed a story with a bang worth your buck. But the real attraction these days is seeking Cruise perform his own death-defying stunts. This time, Cruise is performing HALO jumps, 25,000-foot plunges from the sky, and much more.
Teen Titans Go! To The Movies (July 27)
Deathstroke, AKA, Slade, embarks on a maniacal plan for world domination, and this sidetracks five teenage superheroes who dream of Hollywood stardom in a world where every hero is getting their own feature film.
Why it's worth your time: For as much as adults my age-hate Titans Go! for not being the beloved and mature Teen Titans, the show is indisputably hilarious, as is this trailer. It'll become the second animated superhero flick, next to Lego Batman, to examine the DC universe with a poignant and hilarious lens. Plus, a voice actor and producer said if the movie does well, the mature version of the show may return.
Hot Summer Nights (July 27)
Set in 1990's Cape Cod during an especially hot summer, an out-of-towner named Daniel begins selling weed with the neighborhood dealer. Daniel then gets involved with his new partner's sister, which sets the stage for an especially dangerous school vacation.
Why it's worth your time: This looks like a contemporary teen flick for the kids who loved Dazed & Confused or, even more thematically close, 2004's The Girl Next Door.
TV
Power, Season 5 (Starz, July 1)
The drama paralleling glamorous Manhattan lifestyles with the underworld of the international drug trade returns. Power stars Omari Hardwick as James "Ghost" St. Patrick, a man trying to escape his role as a drug kingpin for a legitimized life in the elite of NYC. Last season left viewers on a cliffhanger that our protagonist will have to deal with throughout the new season, and possibly exact his revenge. Check it out at 9 p.m. on Starz.
Why it's worth your time: It's a show that's dominating in the United States, and even making waves overseas, who will now get to see the show before anyone else. If you're already invested and have watched the first four seasons, you know in season five it's about to go down. So catch up if you plan on freaking out during the season premiere along with the rest of the fanbase.
Sharp Objects  (HBO, July 8)
Based on the book of the same name from Gone Girl author Gillian Flynn, Sharp Objects follows Amy Adams' Camille Preaker, a mentally unstable reporter trying to put together a psychological puzzle from her past. As she looks into the murders of two preteen girls, she begins identifying with the victims much too closely.
Why it's worth your time: The book it's based on has been praised by many, and its fans have been waiting with baited breath for a faithful adaptation able to tackle all the subtle nuances of this mystery story; and this looks to be it. Check it out at 9 p.m. on July 8.
Robin Williams: Come Inside My Mind (HBO, July 16)
This upcoming Robin Williams documentary explores the life and career of the breakout comedian, ranging from his many films and standups, to his personal life. The project will utilize previously unheard and unseen footage of Williams in interviews alongside home movies and onstage footage.
Why it's worth your time: A lot of people grew up on Robin Williams, whether it was from his television series, his numerous films (live-action and animated), or his standup career. He's always attempted to make his crowd laugh, making his cause of death all the sadder. Check this out and gain insight into our generation's Pagliacci.
Snowfall, Season 2 (FX, July 19)
Based around the West Coast crack epidemic, Snowfall season 2 sees the cast working toward their ultimate goals of seeking money, power and influence in 1984 Los Angeles. Franklin begins enduring the hazards of success, Teddy notices his drug-funded operation may be unprotected, and the drug-running couple, Gustavo and Lucia, discover the potency of crack and try to exploit it.
Why it's worth your time: It's a show that embraces its '80s setting and raw subject matter, allowing plots and dialogue to go full Tarantino or Scorsese in a matter of seconds. It's only in its second season too so it won't be hard to catch up. Check it out at 10 p.m. on July 19.
Last Chance U: EMCC & Life After/Last Chance U: INDY, Part 1 (Netflix, July 20)
This Netflix documentary series focuses on the American football program at East Mississippi Community College. The players highlighted were enlisted to play at EMCC after being dismissed from Division I rosters for disciplinary issues, weak markings in school, or both. For them, playing at the junior college level is their last shot for redemption to return to Division I. The other series focuses on a Kansas community college with a dismal football program hiring a street-smart coach from Compton to course correct the team.
Why it's worth your time: The first two seasons popped and showed insight into a group of young men shooting to reach their dreams. A lot of the players will be revisited in this latest season, with a crop of new players emerging to tug on our heartstrings.
Castle Rock (Hulu, July 25)
The Stephen King psychological-horror anthology series, Castle Rock, returns to continue combining the mythological scale and intimate character storytelling of King's best-loved works together in the setting of Maine's woodland.
Why it's worth your time: It's an amalgamation of one of the greatest writer's most infamous work. It's also got writer/talking head Marc Bernardin lending his pen for the series, whose sure to use his advanced knowledge of all things geeky to bolster the series with some fan service.