You Can Buy Shares in an Andy Warhol Painting at a New Cryptocurrency Auction
A 49% stake in '14 Small Electric Chairs' is available.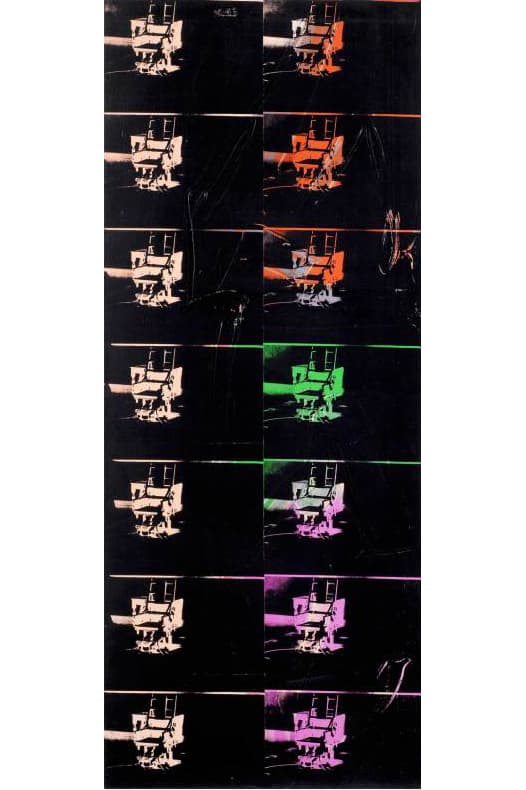 The world's first blockchain auction is currently underway, with the rights to 49% of Andy Warhol's 14 Small Electric Chairs (which you can see above) up for grabs. While the other 51% of the silkscreen work will still be owned by the current owner, Eleesa Dadiani, successful bidders will be rewarded with digital certificates of ownership.
Although the move may seem surprising, Dadiani and her gallery, Dadiani Fine Art, have previously sold works using cryptocurrency. Dadiani claims that this new form of auction will change the art market and open it up to new collectors. The painting in question is currently valued at $5.6 million USD — or 850 Bitcoin — and the shares in the painting will be available for purchase using Bitcoin, Ethereum (ETH) and a new aptly-titled cryptocurrency called ART.
In other art news, Anish Kapoor is suing the NRA.