Nike Wants to Put a Treadmill in Your Shoes
Not for exercising.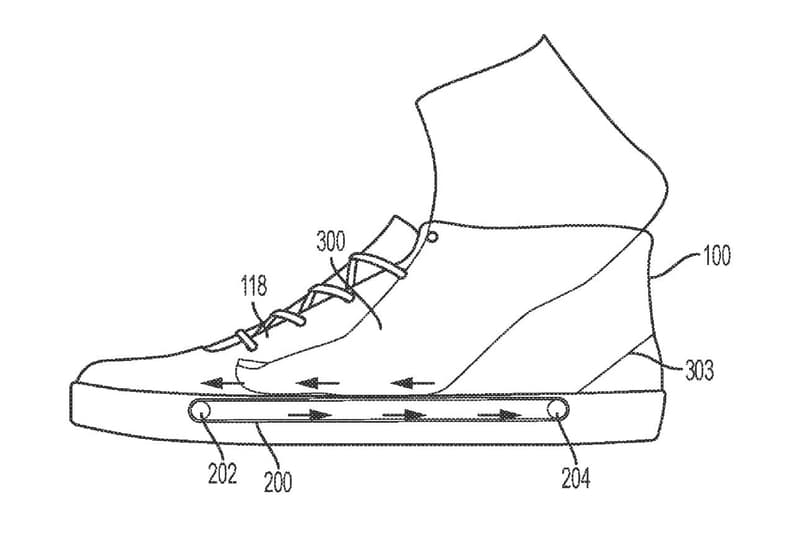 Following its 3D-printed shoes and recycled shoe box materials comes Nike's latest innovation: a treadmill inside your shoes. In a newly filed patent, the invention looks to utilize a "rotatable conveyor element" in the sole of your shoe to make it easier to put on.
The concept also describes "an upper configured to form a space between the upper and the insole," which is "configured to admit and secure a foot of a wearer." The would-be conveyor belt will be "configured to rotatably engage a body part of the wearer as the foot enters the space and draw the foot into the space."
It would also feature a controller for activation, like a switch inside/outside the shoe or a magnetic field sensor that can detect when a foot is inside the shoe. Nike even has plans for the treadmill to also function to take your shoes off for you. Although the patent has been filed, there's no word when or if Nike will sell the invention as a retail product.
In related news, Nike is approaching PUMA in court for Swoosh technologies like Flyknit and Air.