Kendrick Lamar Denies Stealing Artwork For "All the Stars" Video
Rejecting prior allegations made by artist Lina Iris Viktor.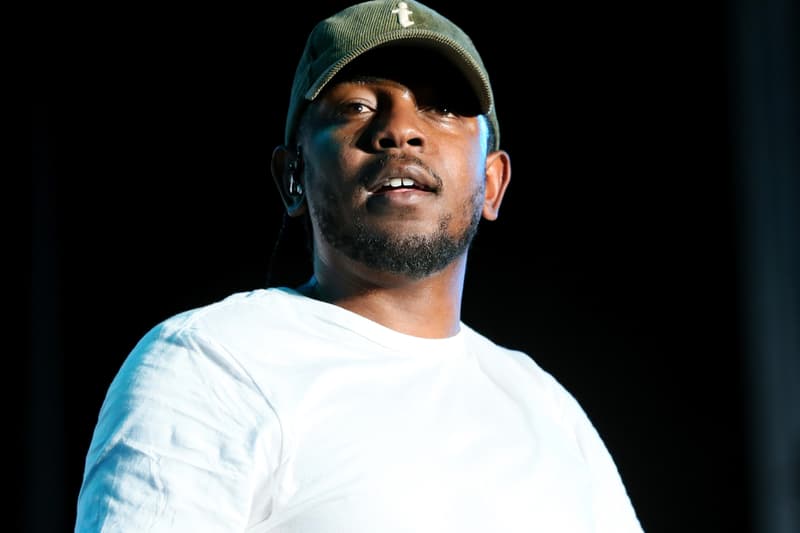 This past February, British-Liberian artist Lina Iris Viktor accused Kendrick Lamar of stealing her artwork for his "All the Stars" music video featuring SZA. The visual was made especially for the Black Panther soundtrack. The globally-renowned rapper, who recently won a Pulitzer Prize, recently denied Viktor's allegations in court documents filed last week with his co-defendants as per Artnet. The artist initially expressed that Marvel and Lamar's camp approached her twice last year in regards to implementing her artwork for the movie and accompanying media events. She rejected their proposals.
In her complaint about the music video, she expressed it "intentionally copies the Original Works and is a blatant attempt to appropriate not only the immediately-identifiable and unique look and feel of the Original Works, but also many of the specific copyrightable elements in the Original Works, including stylized motifs of mythical animals, gilded geometric forms on a black background, and distinctively textured areas and patterns, arrayed in a grid-like arrangement of forms."
Here's a side-by-side photo showcasing a scene in Lamar's video and Viktor's artwork, respectively.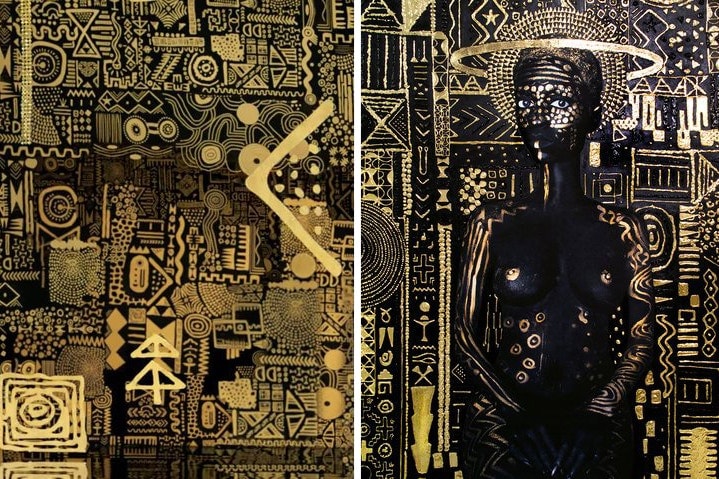 Viktor's complaint included the photo comparison, having accused the musician of ripping off her geometric motifs in black and gold from her "Constellation I" series. The artist is currently seeking damages and to prohibit Lamar from streaming the "All the Stars" music video. Check out
Lamar's court filing here
and then let us know your thoughts.
In other music news, Drake may be teaming up with DJ Premier for the next Scorpion album.