Donald Glover Wrote a Joke for 'Black Panther'
His involvement with the film is finally revealed.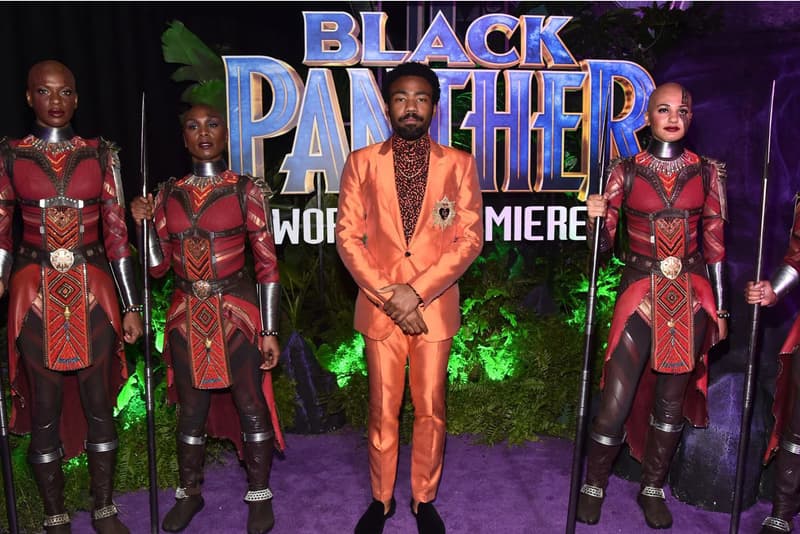 Donald Glover's participation in Marvel's hit film Black Panther has finally come to light. Though it was no secret Donald and his brother were involved in a few parts of the script, due to the film's recent release on DVD and Blu-ray this past Tuesday — along with its audio commentary — fans now know exactly which joke came from the minds of the creatives.
According to director Ryan Coogler, the Glover brothers worked on the scene where T'Challa is about to become the new Black Panther and must take on any challengers for the throne. When Forest Whitaker's Zuri asks if there are any members of the royal family that would like to challenge T'Challa, his sister Shuri raises her hand then states, "This corset is really uncomfortable, so can we all wrap this up and go home?" Watch the clip below.
Both Glover brothers were recognized in the movie's credits. In case you've missed it, Childish Gambino's "This Is America" lyrics are explained in this video breakdown.
"this corset is really uncomfortable. so could we all just wrap it up and go home?" SHURI IS SO PRECIOUS AND FUNNY. HOW CAN YOU NOT LOVE THIS PRINCESS??? pic.twitter.com/67lx8McZZF

— why is erix? (@spideylings) May 8, 2018